【Two Themes】Each theme has its own unique characteristics and can be selected based on children's interests. Children love story puzzles! They're fun, brain-boosting, stimulating and they'll learn while playing! Not only provides engaged play-time for kids, but also helps practice problem-solving and spatial reasoning as they work to complete the puzzle.

Fantasy Castle
Happy Farm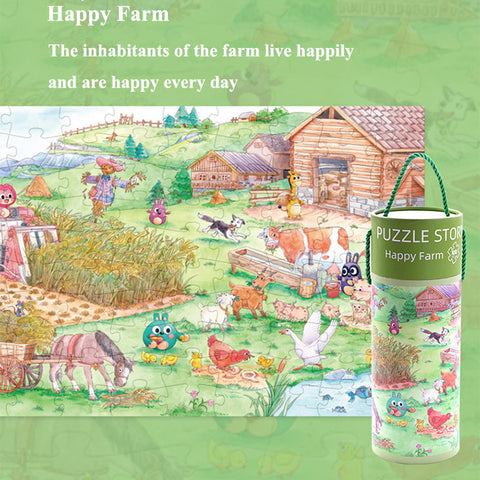 【High Quality】 The jigsaw puzzles for kids are crafted with premium quality, in terms of both content and material. each is precision made so that every piece fits perfectly. All of the corners of these puzzles for kids are well processed, with no sharp corners.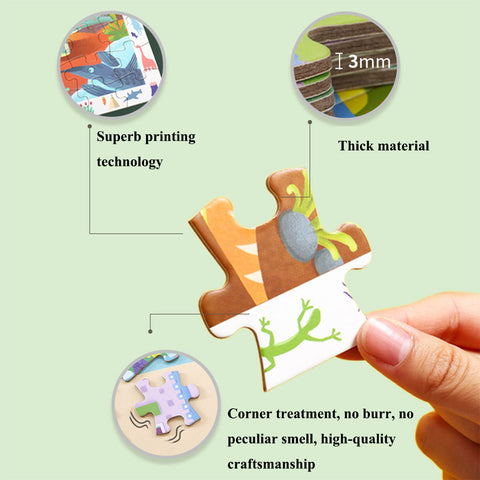 【Family Interaction】In the process of playing and learning, enjoy the joyous of family happiness. Let's spend more time accompanying children and don't miss the growing time with them. Let your kids create colorful dreams for their childhood.
【Protable Design】The packaging of this puzzle is a long cylinder, and a rope is attached to the lid, which is very convenient for storage and carrying. Whether your child is at home or going out to play, you can bring jigsaw puzzles and play with your child's friends. The puzzle jar is composed of exquisite patterns, creating a fun atmosphere for children.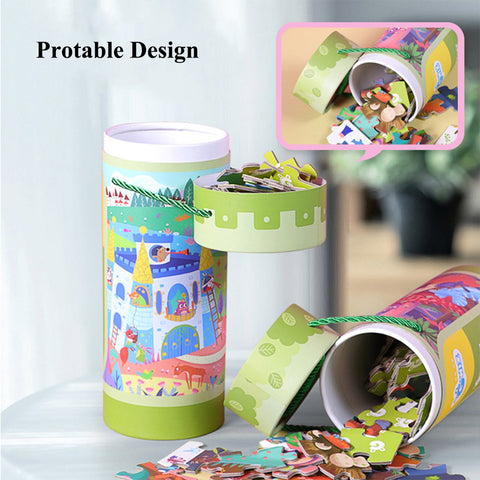 【Ideal Gift】Each piece is unique, and the puzzle has two themes for you to choose from. Puzzles are a great option because they present challenges that improve fine motor skills and problem-solving abilities. So Get One for your kids and introduce them to the wonderful world of puzzles.