【Three Themes】Autumn is here,  the plants in Wonder Animal Town are blooming and bearing fruit. Thus, a journey of autumn harvest began. All kinds of animals picked up baskets to harvest fruits.
A Bee In A Bonnet
Early one morning. a hard-working bee set off to the garden, wearing her cute bonnet. She collected a basket of iris pollen and prepared to make fresh honey.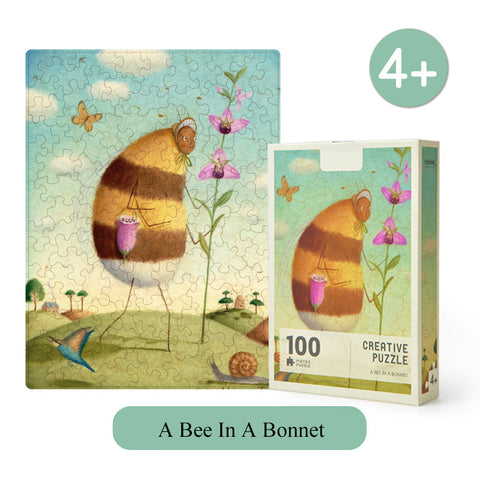 Peach Paradise
Mr. Mantis, Miss Ladybird and Grandpa Snail called on families of insects
to look for the biggest peach in the orchard and built a Peach Paradise.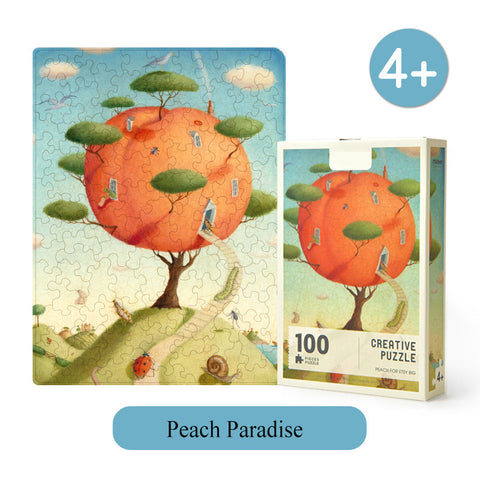 Cloud Berries
Mr. Brown Bear planted an orchard berry in the clouds. He borrowed a ladder and picked berries with friends to make some berry juice.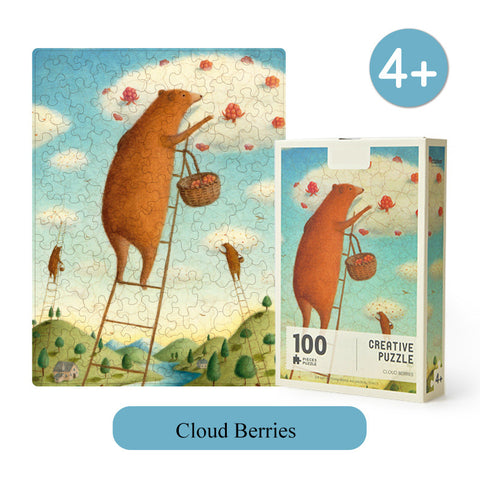 【Creative Puzzle】It is based on an illustration by Alison Jay, from which you can see a unique style, simple and exquisite. It helps to spark imagination and develop aesthetic appreciation. Its unique die-cut patterns bring a totally different puzzling experience.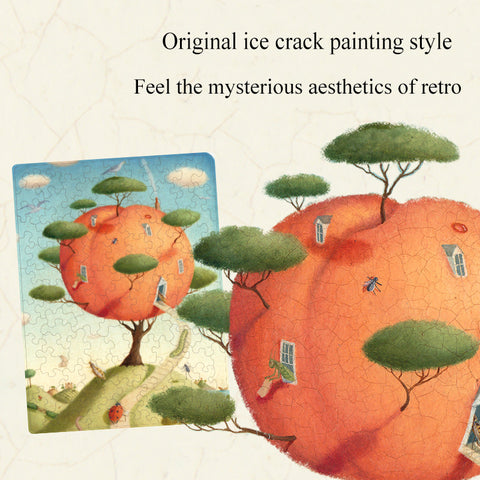 【Better Logical Thinking】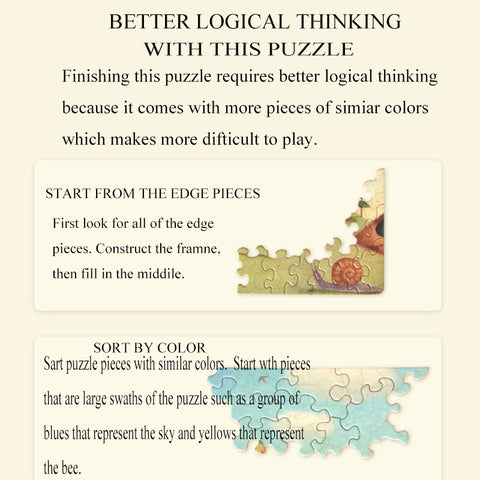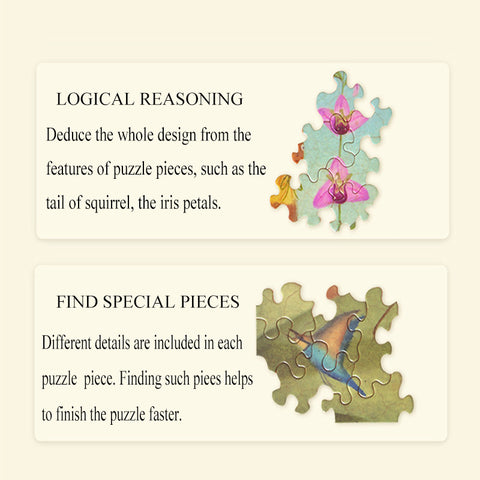 【Beautiful Storage Box 】The 22 x 14.5 x 4.5 cm storage box is an ideal place to keep pieces safe, together, and free from damage. Also makes a great gift!
【Product Specificition】
Suitable Age: 4 Years & Above
Puzzle Pieces: 100 Pieces
Puzzle Size: 38 cm  x28 cm
Puzzle Material: Orange Cardboard + White Cardboard
Drawer Keeping Design
Weight:380g