【STEM Learning Toys For Kids】Building a fun den or tent is a great way of improving a child's STEM skills. Build and imagine while mastering basic engineering skills. This construction fort building kit includes a building guide to ignite creativity. Make a kid's play tent by adding a light sheet for the roof. Kids would focus their thoughts on creating the perfect tent, which helps to improve imagination and problem-solving.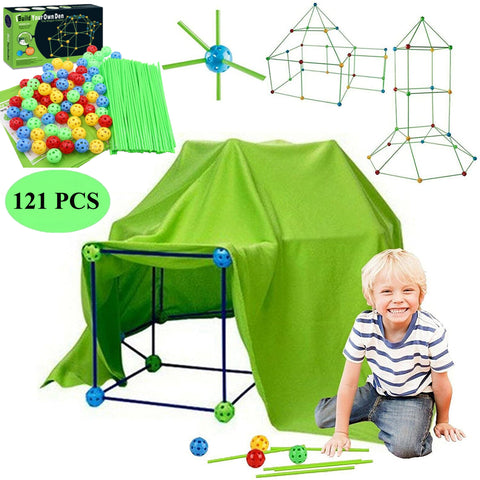 【Fun For Boys And Girls】Our kid's Build Your Own Den set is designed for children aged 3 and above. It can build caves, game tents, rockets, houses, princess castles, tunnels, toy tents, pirate ships, etc. Just add a sheet to create a hiding place.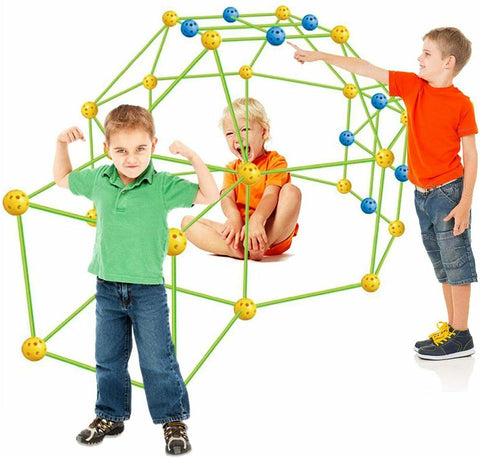 【Easy to Assemble And Durable】It is made of sturdy high-quality plastic, just insert and screw the rod into the ball, the builder can connect in a few seconds, easy to disassemble, and will not deform. It comes with a storage bag.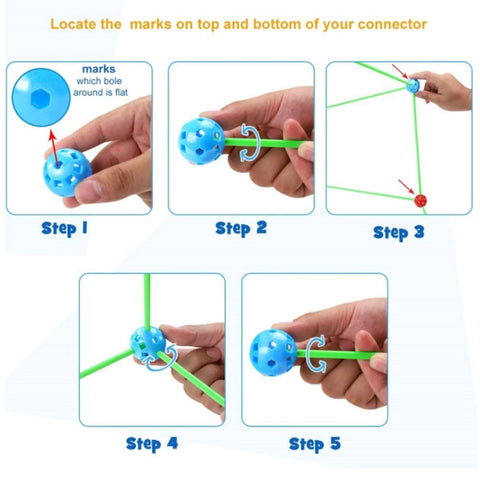 【Building Castle Set】 Including 75 sticks +45 balls+1 Tent cloth. Including tent cloth and instructions. The magic-making set allows your children to build castles of various shapes and sizes!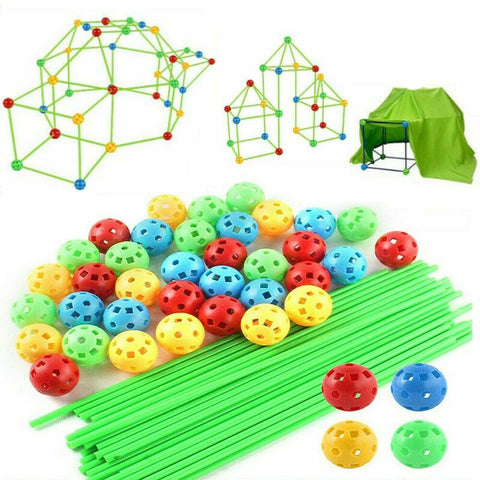 【Durability Design】 It is made of solid high-quality plastic, and the components will maintain a firm connection, without worrying about the collapse of the structure. It can be used safely both indoors and outdoors.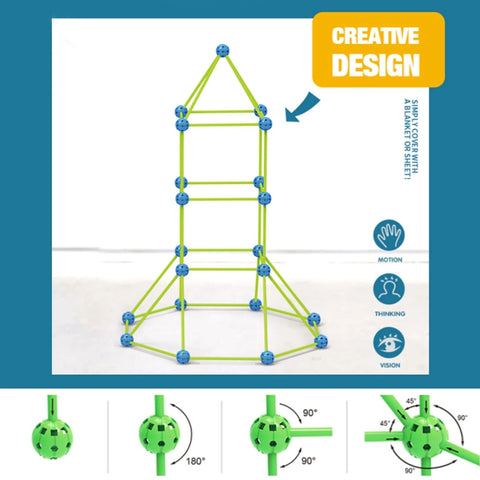 【Ideal Gift 】The perfect active fortress toy for boys and girls aged 3 and above. Build different creative structures, such as houses, forts, castles, chairs, rockets, etc. The perfect educational fortress building toy is a gift for birthdays, holidays, Christmas, Halloween and New Year!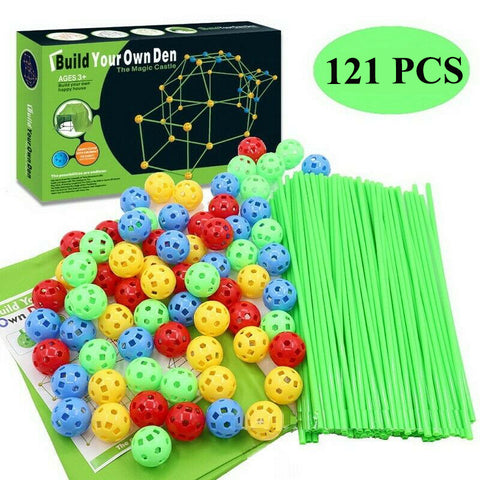 【Product Specifications】


Stick size: 31CM                                    Ball diameter: 3.5cm
Ball color: Yellow/Green/Red/Blue        Stick color: Green
Box Size: about 34*21.5*7.5cm

Weight: 680g
Suitable Age: 3+