【Product Description】These beautifully illustrated round puzzle is not only fun but is also educational. It is made up of 150 high-quality pieces. Your child will get to learn about day and night in a forest, animals around the world and even explore the planets and galaxies!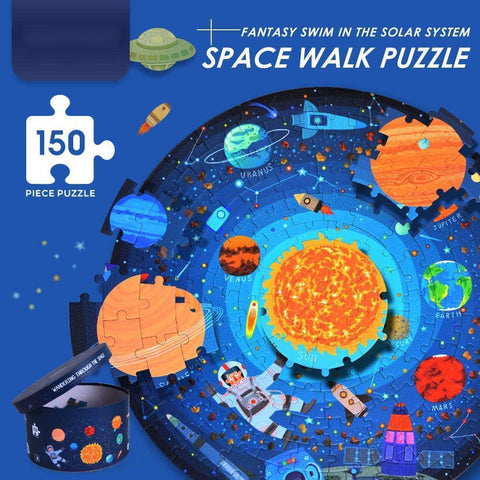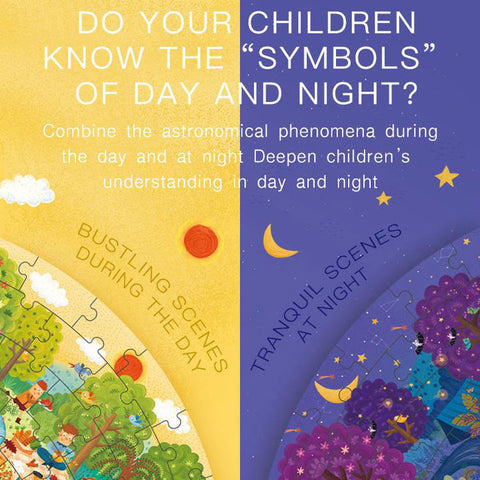 【Skills & Abilities】This 150 pieces puzzle helps hone concentration skills, boost patience, and promote imagination and logical thinking. Recommended for kids ages 5 and up. Featuring brightly colored, original illustrations, pleasing to the eye, which enables kids to learn about more colors.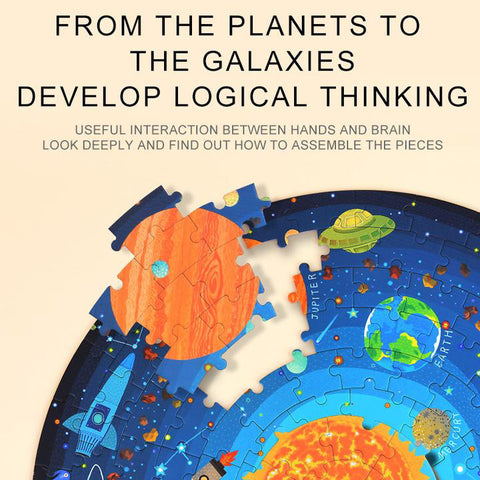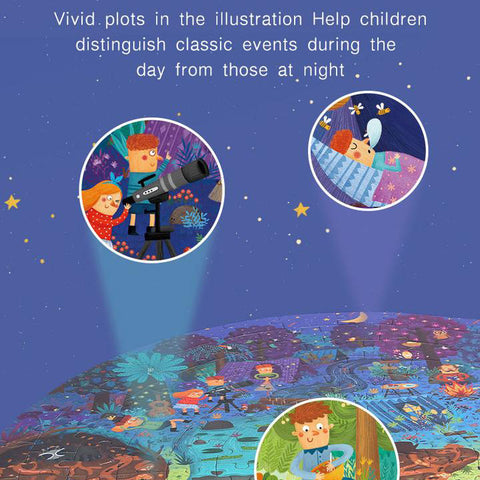 【Gift Pack Design】Each jigsaw piece is made using a 3 layer extra thick card with a coated image surface and smooth backing, offering a tactile feel for little fingers. The jigsaw puzzle is supplied in a round presentation box that makes this a great gift item.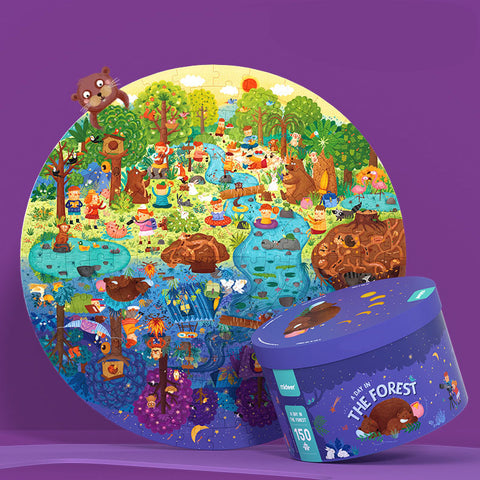 【High Quality】Recycled paper material, sturdy package in a gift box shape, large and thick pieces of a jigsaw puzzle, durable and safe. with smooth & burr-free edges, encouraging safe hands-on play & learning fun.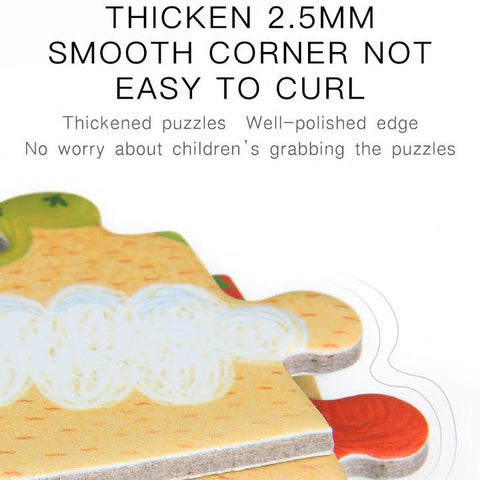 【Parent-Child Relationship】Parent-child time makes the child's childhood full of love, and the child completes the puzzle again and again under the guidance of the parent, which not only enhances the communication between the parent and the child but also gives the child a sense of accomplishment.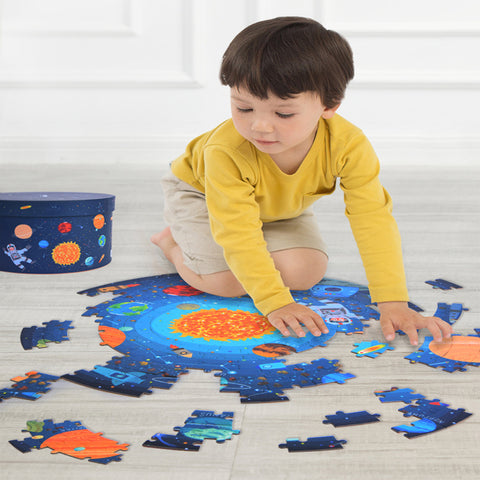 【Product Information】

Suitable Age: 5 Years & Above
Puzzle Size: 52.8cm x 52.8cm (circular)
Box Size: 12cm x 22cm (circular)
Weight: A Day In The Forest (700g)
             Wondering Through The Space (600g)