【Robot Party】Our 160 pieces children's puzzle features beautiful original artwork, depicting a large number of robots partying on stage. This puzzle has rich themes and colorful colors to help children understand the knowledge about robots.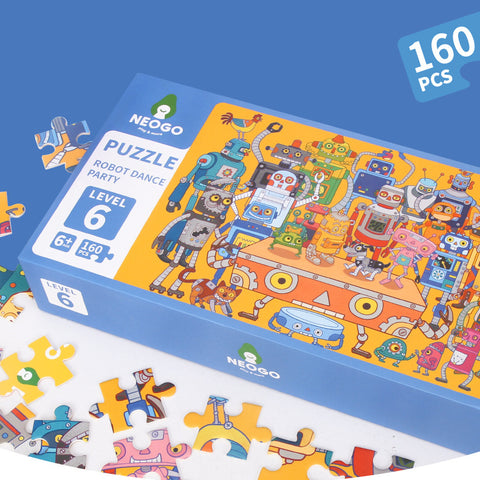 【Color Recognition】Let the baby learn more color matching. Bright and dazzling colors attract children's eyes, improve children's concentration and hand-eye coordination ability. Kids can tell stories according to pictures, ​building skills such as concentration and expression.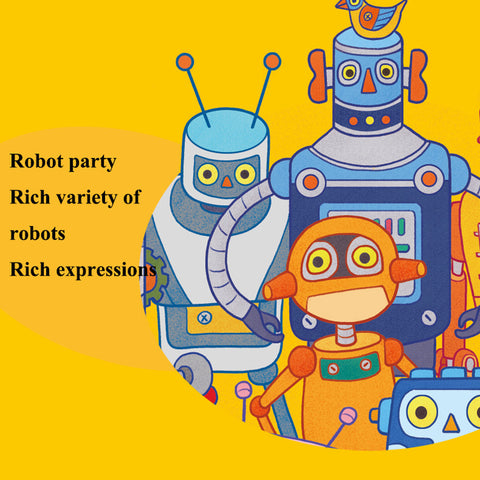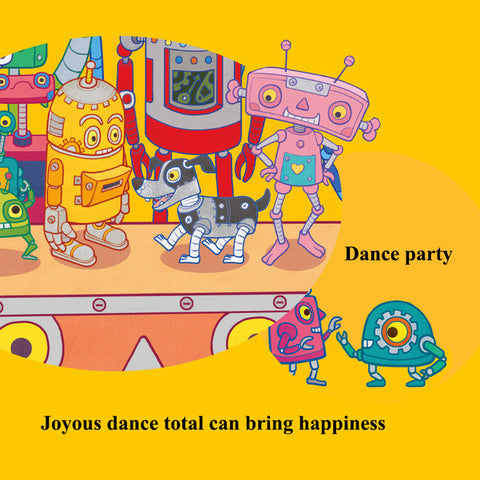 【White Card Puzzle】High-definition printing, soy-based inks full-colored; the white inner layer of the puzzle hides the boundary between blocks, making the puzzle picture smooth and beautiful. Strong wood material won't bend easily, and all pieces lock tight. Perfect size for little hands to pick up & hold on.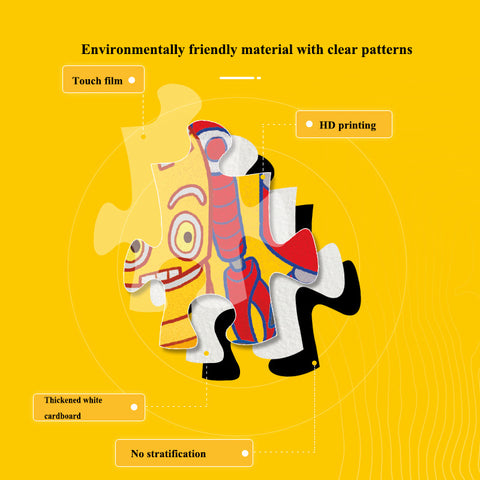 【Raise Brilliant Kids】 Playing educational puzzles can keep kids busy and get them off electronics. It keeps their attention and they have to think about what they're piecing together. Good for their hand-eye coordination, constructive thinking, and fine motor skills.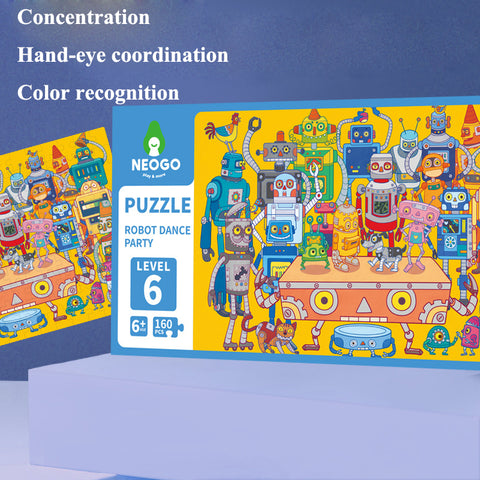 【Ideal Gift】 Suitable for children's learning toys. It is an excellent gift. Use this personalized puzzle to make the game time full of educational significance. A variety of color learning toys is suitable for young children. It is a perfect personalized gift for children!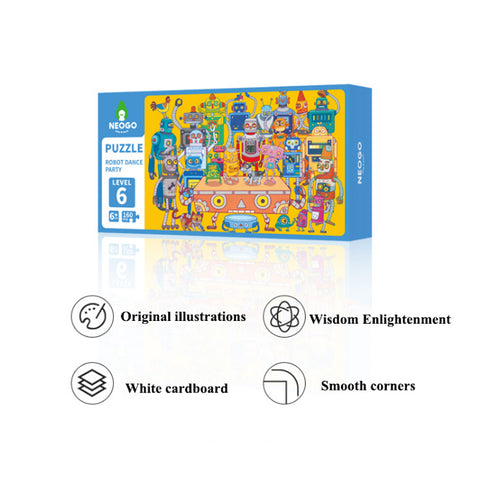 【Product Information】

Suitable Age: 6+

Size: 49.6*34.4cm

Weight: 530g

Material: White Cardboard

Packing: Box packing

Including a Reference Picture