【2 in 1 Pillow & Sleepy Sack】The sleeping bag for kids is cleverly designed to be turned into a soft play pillow. When the child is tired from playing, just unfold the slumber bag and you will take a nap comfortably. When napping is done, the sleepy sack easily folds back up and is secured by two button snaps and you can play again!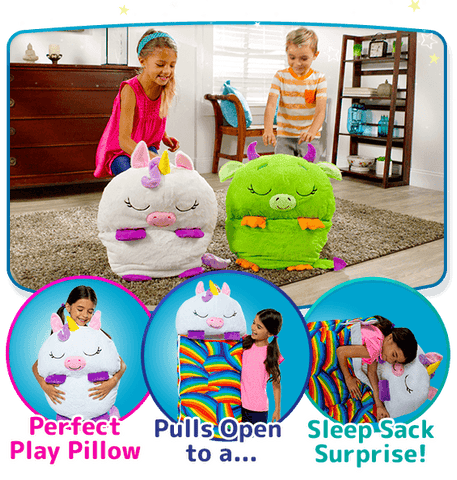 【A Cute Friend Accompanied You Anywhere】Sleeping bag is a cute friend that accompanies your kids on playtime, nap time, anytime! The sleepy sack for kids measures 135*50 centimeters when folded, which is easily taken it everywhere. A perfect partner for sleepovers!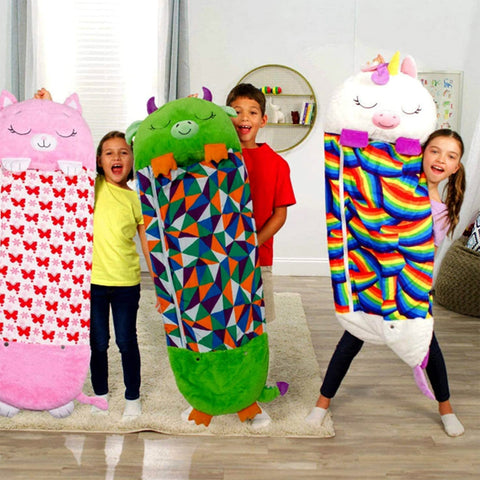 【Ultra, Soft, Comfy & Cozy】Super soft plush materials and comfortable pillows ensure that your child feels comfortable during a nap. There is a simple zipper on the front of the sleeping bag, which can prevent the child from kicking the covers off and not catching a cold.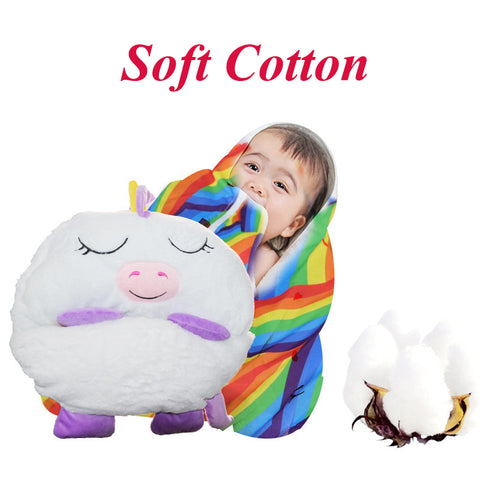 【Easy to Clean & Machine Washable】The high-quality material can be washed in the washing machine without causing damage. Kids can do everything in it, and mothers never have the trouble of cleaning up again.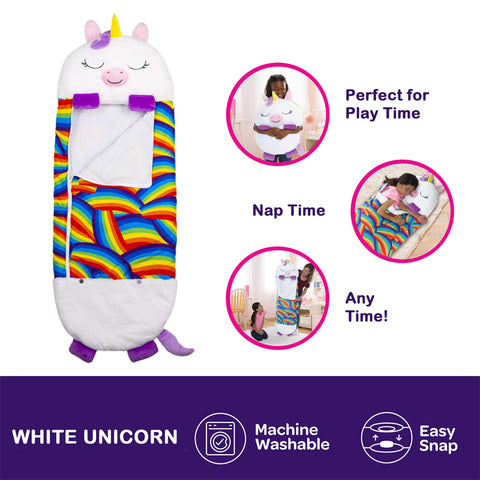 【Easy to Store】Let your kids show off their style with this cozy child sleeping bag. It will be their perfect partner for movies, games, camping, sleepovers, reading books, etc.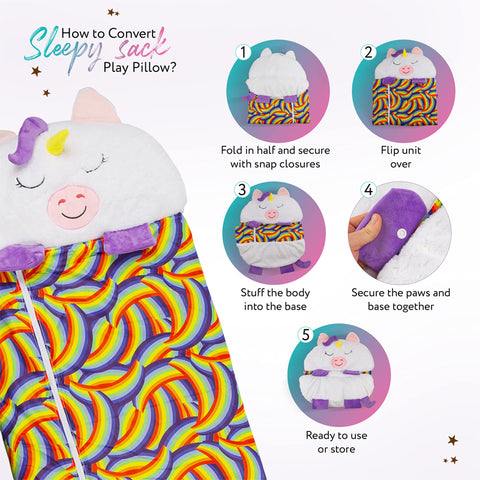 【Perfect Gift】The perfect gift for your Kids! Bold colors and playful designs trigger children's imagination. Kids can snuggle inside this cozy blanket with ease and there is enough room for them to move and feel comfortable.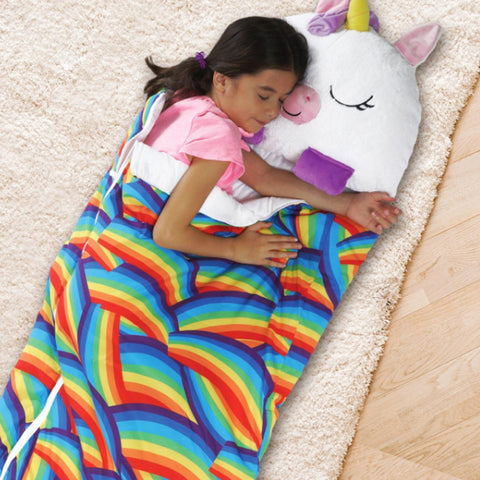 【Product Information】
Product Size: 135*50cm

Suitable Age: 3+

Weight: 675g