【Great Educational Toys】Great educational toy: This wooden story puzzle is perfect for kids to play with puzzles. Tell stories to tap your baby's language skills. Don't want to listen? Don't like to express? The puzzle contains interesting stories. After completing the puzzle, the child tries to express the story of the picture in words. Not only provides children with participatory playtime but also helps them improve hand-eye coordination and language skills as they work hard to complete the puzzle.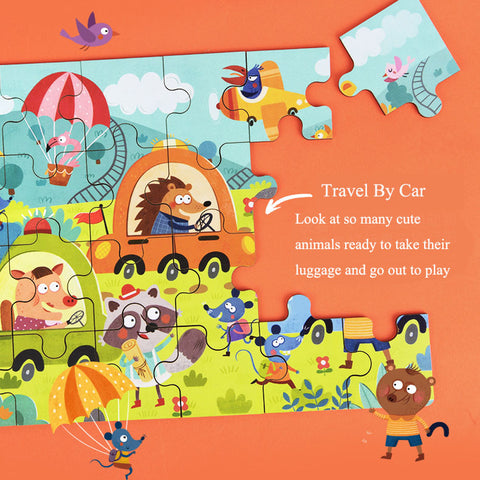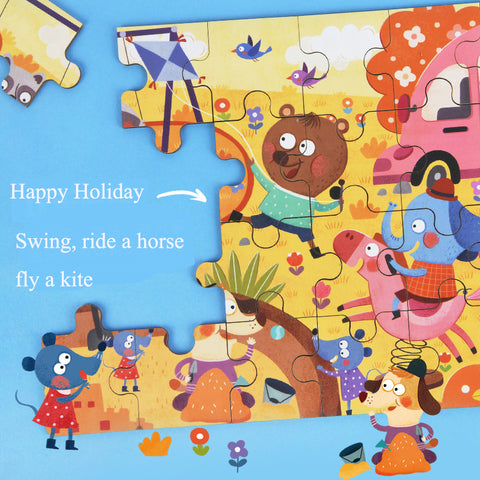 【Sturdy Stracture】 This jigsaw story puzzle for kids has 24 pieces that come in a sturdy wooden holder for easy transport and storage. The puzzle toy is made of high-quality wood and each part is thick and durable enough for repeated use by young children aged 2+.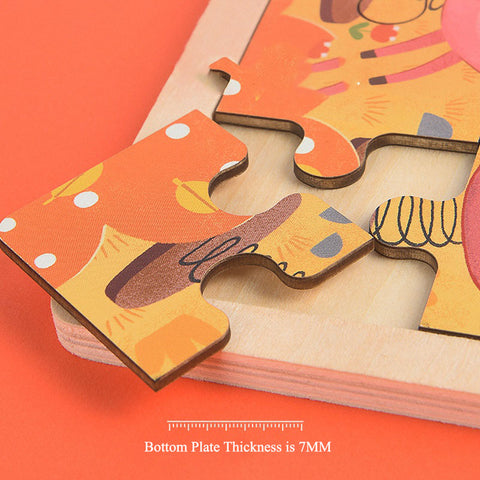 【Unique Design】This wooden story puzzle comes with a three-dimensional holder. You can stand up the puzzle and put it wherever you want. It is a puzzle and a decorative painting.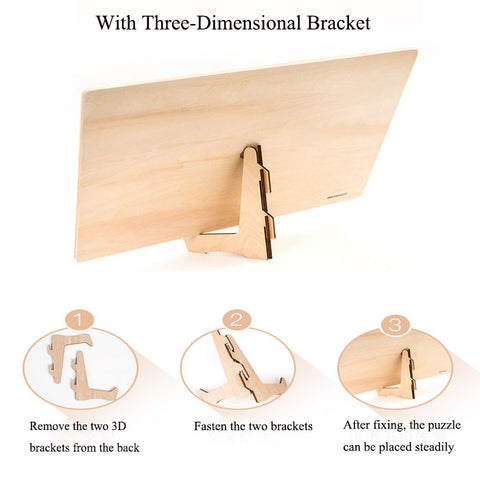 【Fine Craft】 The puzzle uses fine-cutting technology for young toddlers. The smooth edges are burr-free and won't hurt your child. And with non-toxic water-based colorful paints, it easily makes toddlers concentrate and the block size is perfect for their hands to grip.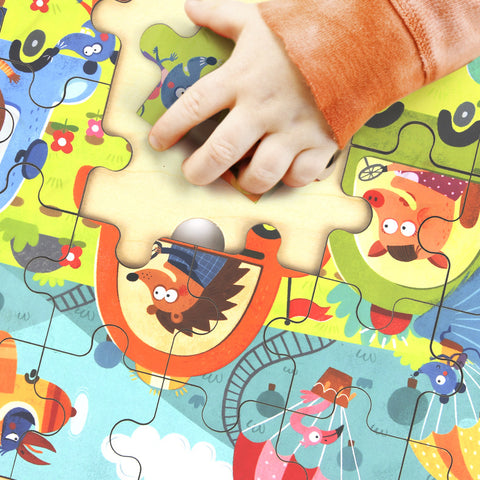 【Good Gift】The jigsaw puzzles for toddlers are great gift choices for a birthday, Christmas, Easter, party and other holidays. And it is easy to take them on the go to kill time. This product will definitely be welcomed by any toddler and appreciated by parents as well.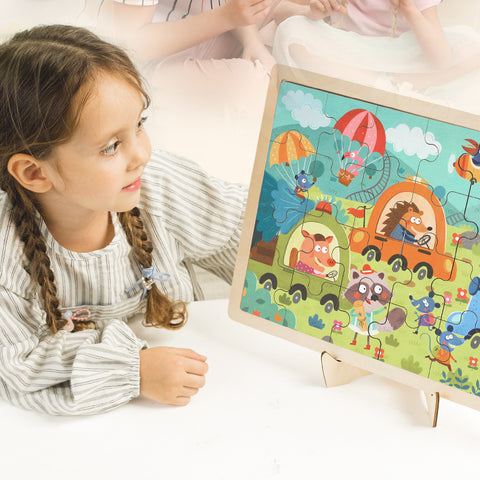 【Product Information】
Product Size: 30*22.5*1cm
Weight: 290g
Suitable Age: 2+
Two themes can be selected