【3 in 1 Mode】Portable microscope for kid treat different occasions to meet the child's curiosity needs. Vertical microscope,with professional slides, you can feel the laboratory-like scientific inquiry experience at home. Handheld microscope,outdoor travel carry, observe the microscopic world anytime anywhere. Cell phone microscope mode connect with your mobile phone easily, share new discoveries with your friends.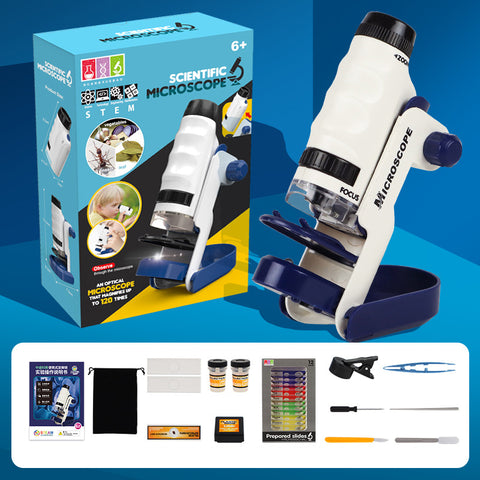 【60x-120x Mignification With Build-in LED Light】This microscope magnifies 60 to 120 times, which can clearly let kids see individual cells. LED Light is Powered by 1ⅹ1.5V AAA Battery (not included) and 2ⅹ1.5 V button cells (included). In case of long time free of use, remove the battery.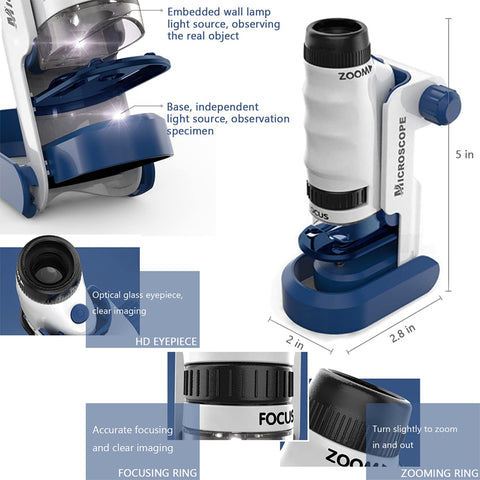 【High Quality】Made of high quality ABS acrylic material. Durable and strong, safe and child-friendly. Easy to operate and imaging clearly. This high definition magnification microscope is suitable for kids beginner. It has double powerful illumination, which has both incident and transmitted LED light sources.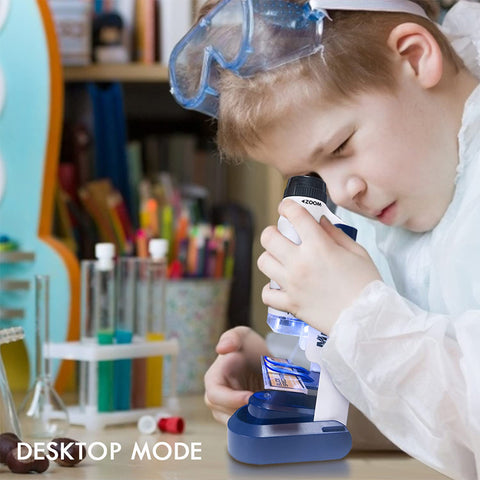 【Beginner Microscope Kit】This microscope kids science toys contains a microscope,a portable holder,a mobile phone holder. The accessories included in the kit: 1 prepared biological slide, 2 blank slides, 2 collect bottles, 1 specimen-box, 1 tweezer, 12 specimens and 3 dissection tools. Children can explore the micro world through the microscope for kids 3+,stimulate curiosity about nature, and easily cultivate scientific interest.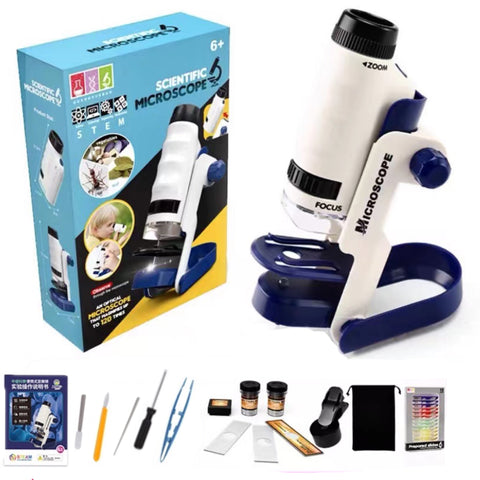 【Explore The Microscope World】Kids use educational portable microscope for kid to observe the surroundings, under excellent magnification, observe scenes that cannot be seen in life, through the high-definition lens, even small fibrous tissue can not escape the eyes. While exploring, improve the child's view of the outside world Cognitive ability, hand-eye coordination ability and imagination of things, increase understanding and interest in biological sciences.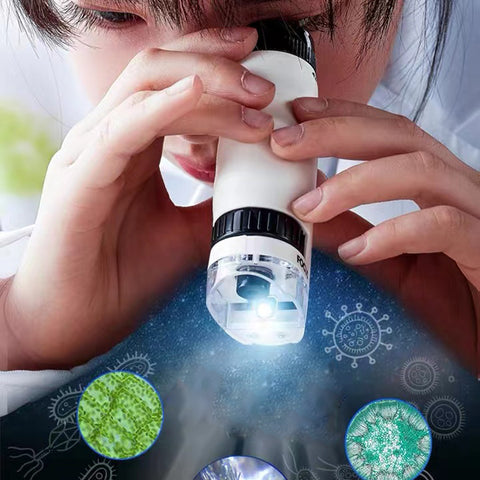 【Product Information】
Product Size: 24.5*16*6cm
Suitable Age: 3+
Weight: 270g