【3D Different Animal Mask】This set includes 8 pcs of different animal masks with very detailed features design. Rich color and style make it easy to recognize. Kids can enjoy the fun of selecting their favorite characters from multiple options. Let's wear animal faces and play the party now! and play the party now!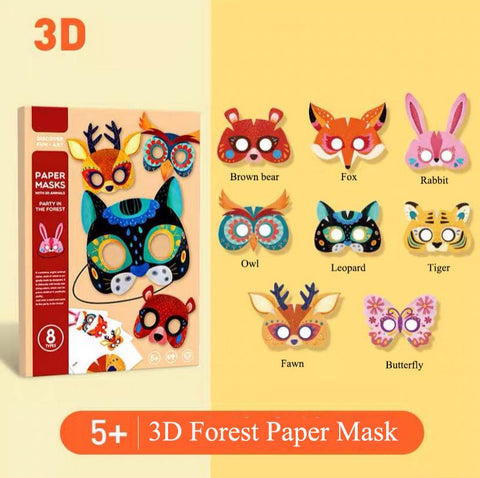 【Easy To Make】Firstly, Tear off the decorative parts and paste them on the animal mask (with stickers). Secondly, cut the elastic string to the required length, finally, thread it into the mask holes. DIY animal masks for kids can cultivate kid's fine motor skills, strengthen organ recognition.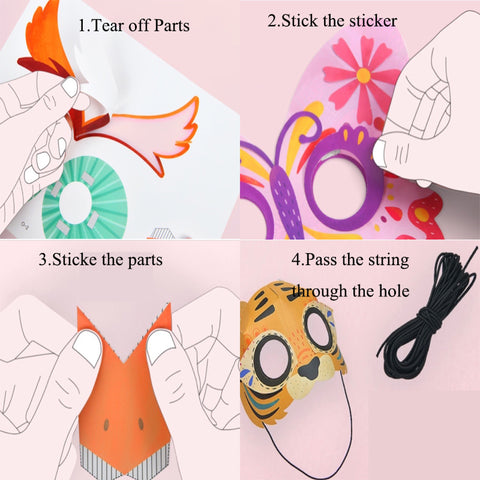 【Size Fits The Face】The Jungle Animal Masks size has been tested to fit the face of adults and kids. The paper animal mask is equipped with a 3.5m long elastic string, kids can make the mask with personal size, not easy to fall. Let kids enjoy the fun of role-playing!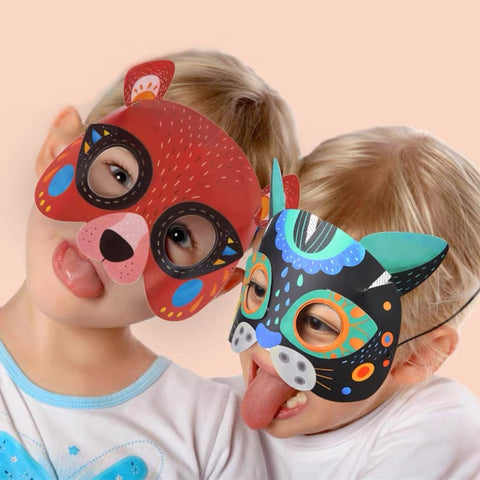 【Sutiable For More Occasions】The jungle theme party favors supplies is suitable for birthday, Christmas parties, animal-themed parties, family gatherings and role-playing parties; let zoo animal masks add more programs to your party, give kids an unforgettable party, let them have more fun and laughter!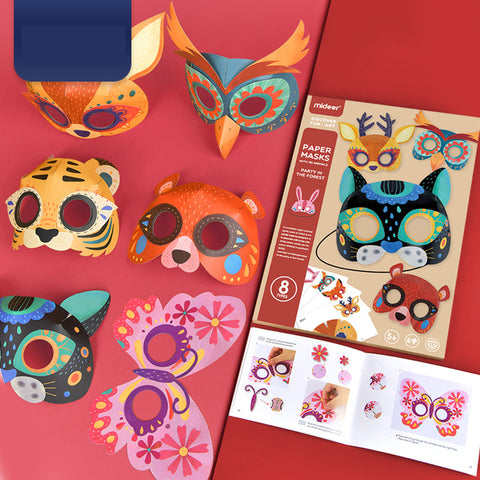 【Safe Mterial】Animal masks for kids have an environment-friendly material, the elastic headband is provided, Forest party supplies fit your head well and would not fall off easily. Hard white cardboard, very thick. Convenient design, the whole page of stickers, no need to cut, it is very safe for babies.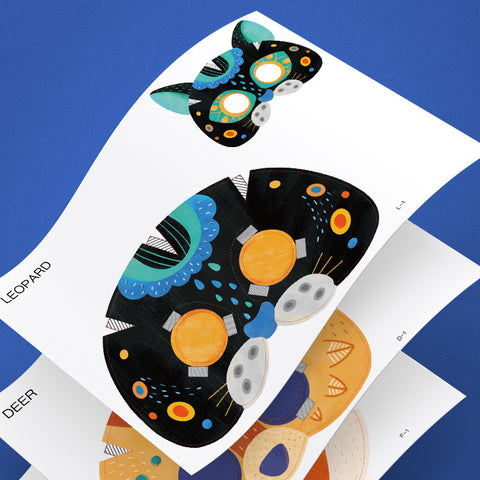 【Product Information】
Suitable Age: 5+
Product Size: 31*22*1.2cm 
Weight: 370g
Package Included: See below