【Unique Design】Squeeze toy ball is designed with bright colors and football shapes. Just press the bubble on the ball and they will make a slight popping sound; then squeeze it and start over!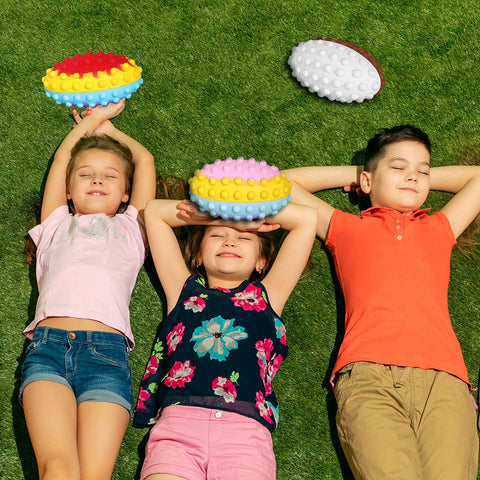 【Perfect Decompression】This rugby decompression ball toy can relieve stress and anxiety by simply playing with bubbles to feel irritable toys or pass the time. When you feel bored and irritable at home, sensory bubble toys are the perfect household necessities. Relieve stress and anxiety by simply playing with these toys. It will effectively help relieve anxiety and stress, and restore mood.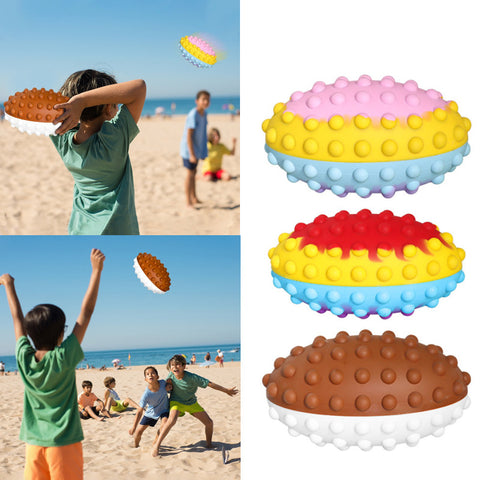 【Safe Material】The silicone squeeze ball is made of silicone. Soft and safe. Non-toxic, sturdy and wear-resistant, tear-resistant, durable, and can be used repeatedly. Kids can play at will.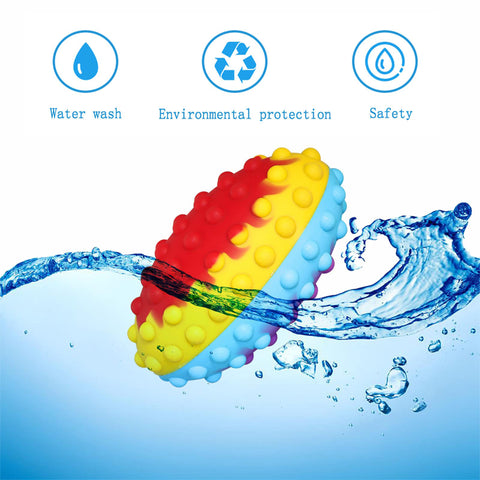 【Easy to use】The Silicone squeeze ball is simple and easy to understand. It can be played by children and the elderly. After pressing all the bumps, just press the ball, and they will return to their original state again.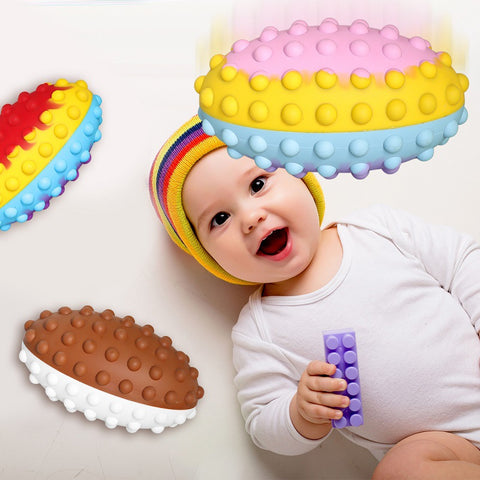 【Creative Gift】Silicone pop bubble fidget toys are very suitable for children, adults, families, work pressure with decompression, puzzle, parent-child interaction, and other functions. Let you enjoy a relaxing time.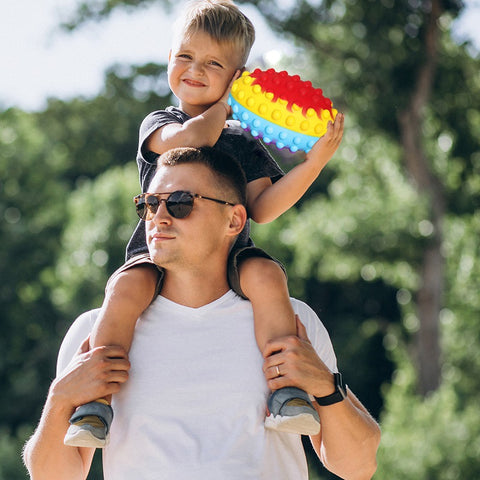 【Product Information】
Product Size:203*113mm
Weight: 420g (3 Pcs)
Suitable Age:3+