【4 In 1 Copybook Set】 The magic copybooks contain rich and colorful alphabet, numbers, mathematics, and drawings, which help your children build essential eye-hand coordination skills that are necessary to learn to write properly.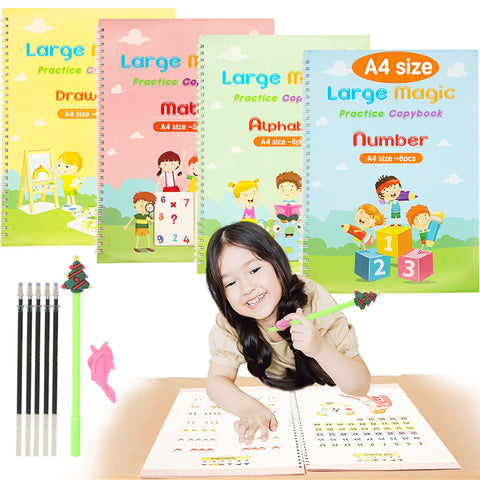 【Improve Handwriting Skills】During writing practice, kids will use the pen to follow paths and draw different shapes, make their thinking active, and improve their reading and writing comprehension skills. If you want your children to learn calligraphy, writing, painting, mathematics, English. A reusable magic copybook set is a must-have.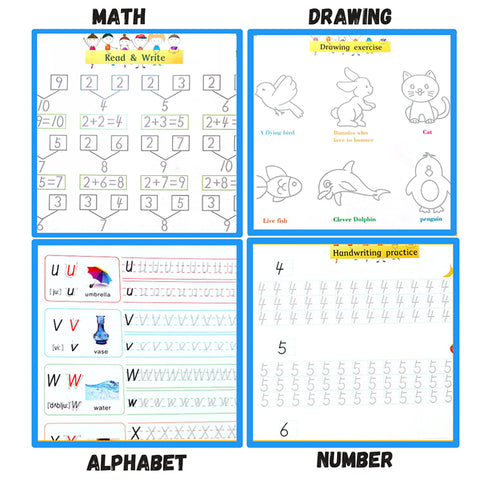 【Reusable】The handwriting will automatically disappear after dry, so the copybook can be reused and great for repeated practice, the pen also can work on other paper. This set includes not only 4 pack reusable copybooks of Alphabet, Number, Math, and Drawing, but also 1 magical pen,5 pen refills and 1 silicone finger holder.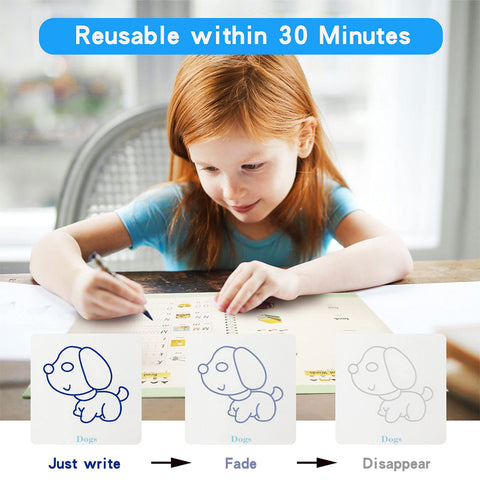 【Safe Material】The magic practice copybook is thick, strong, and durable, not easy to smudge and not easy to stain; the pen holder is made of silicone, which is 100% safe for children; the print is clear and clean; it is really comfortable and great for Calligraphic Letter Writing.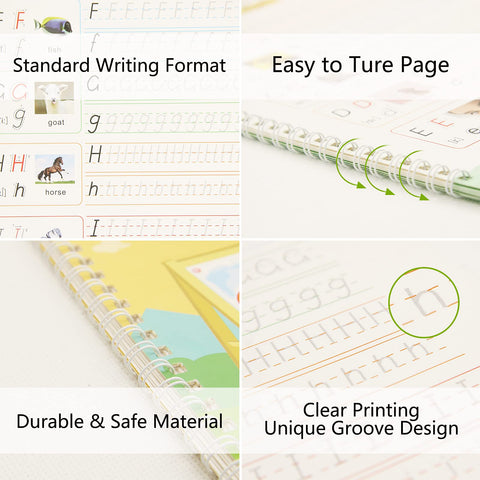 【Ideal Gift】An unconventional but interesting way of preschool education. Great for Calligraphic Letter Writing. Preschool education is always considered to be vital. And it's easier to correct the posture of holding pen and writing method.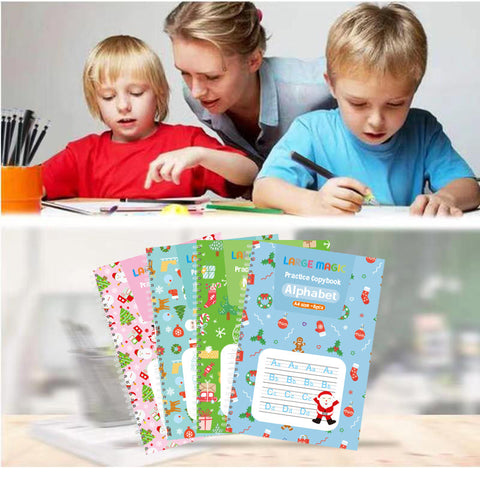 【Product Information】
Two themes can be selected

Product Size:29*21*5cm

Suitable Age: 3+

Weight: 460g