【4 in 1 Dinosaur Jigsaw Puzzle】It contains 4 Piece puzzles with different patterns and reference photos! 4 pack puzzles were packaged in a packing box. When our children complete the puzzle, they will have a sense of accomplishment. As the number of pieces increases, the jigsaw puzzle becomes more challenging. Each pattern has its own packaging, don't worry about the jigsaw mess.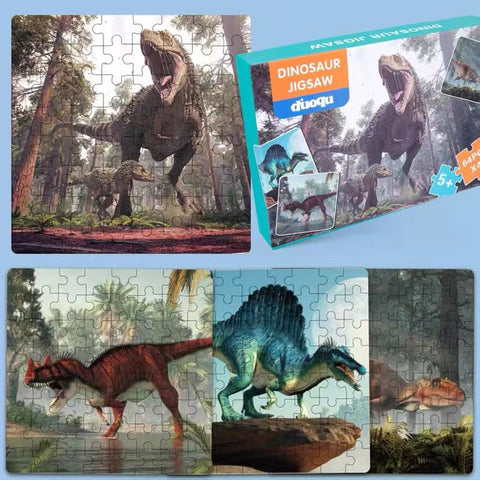 【Skills & Abilities】This jigsaw puzzle helps hone concentration skills. Before play, think first and figure out a faster way to finish the puzzle: start from the borders to the middle or start from the part to the whole, which promotes imagination and logical thinking.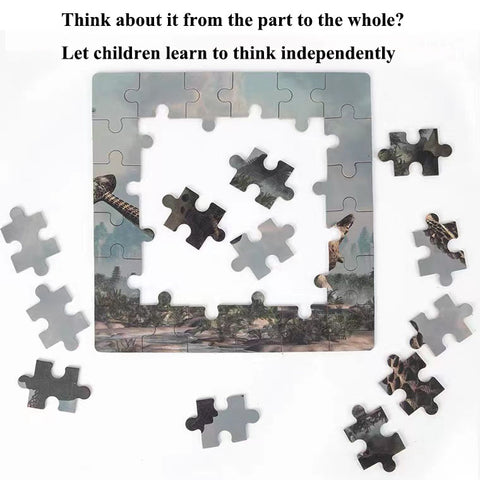 【Learning While Have Fun】Children love puzzles! They're fun, brain-boosting, stimulating and they'll learn while playing! Not only provides engaged play-time for kids, but also helps practice problem-solving and spatial reasoning as they work to complete the puzzle.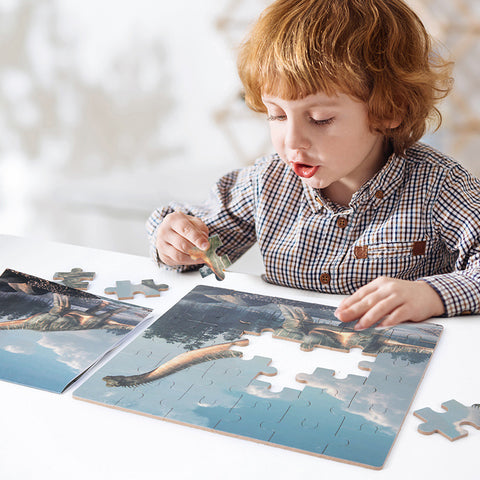 【Saftey &High Quality】The pieces of toddler puzzles are made of non-toxic and odorless material which are sturdy enough and do not tear easily. The die-cuts of puzzles for kids ages 4-5 are smooth, allowing for easy assembly. No sharp corners, which is safe for young children.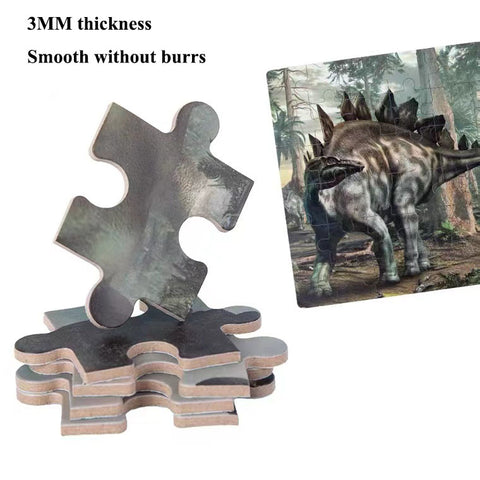 【Perfect Gift】In the process of playing and learning puzzles enjoy the joyous of family happiness. Let's spend more time accompanying children and don't miss the growing time with them. Let your kids create colorful dreams for their childhood with jigsaw puzzles.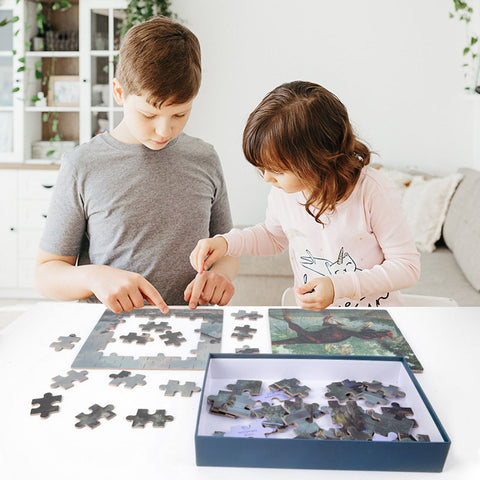 【Product Information】
Product Size: 29.3*19.7*4.8cm
Weight: 700g
Suitable Age: 4+
Completed 3/4 puzzles already. Bought to keep my oldest daughter busy. And ended up bringing the whole family together around the table. No missing pieces!
The packaging is very exquisite, and the colors on the back of the four puzzles are different, which is very easy to distinguish.