【Product Introduce】
4 in-1 Toby & Bella Holiday Travel Puzzle Set - Piece together your favorite themes including Metro Station, Busy Airport, Cruise Liner, Polar Bear for on-the-go fun!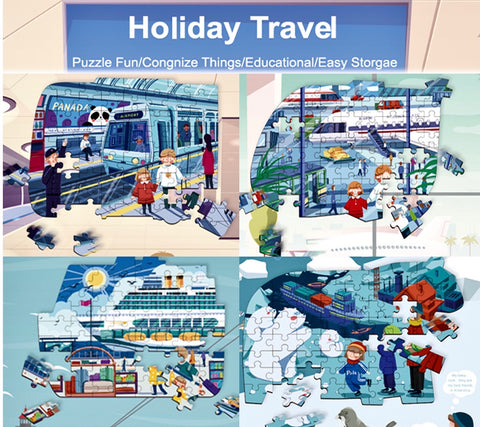 Holiday Travel 01- Metro Station(68pcs)
Today Toby and Bella will go to the North Pole to visit my dad working at the scientific research station. The first transportation is the Metro Airport Express Line. As planned, we arrived at the subway station on time.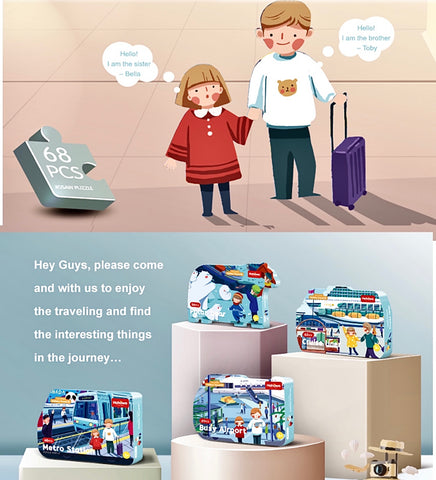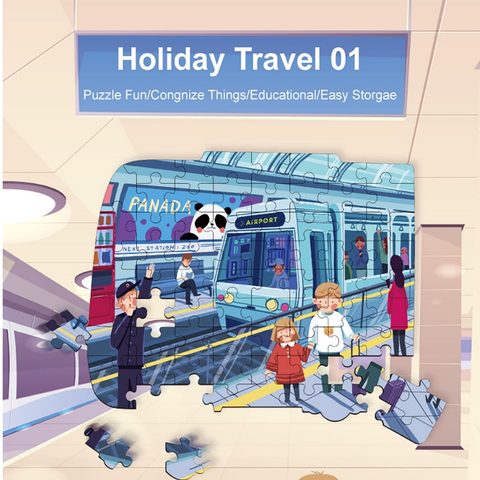 Holiday Travel 02 - Busy Airport(61pcs)
The big guy in front of us is the plane we want to fly today. The airport staff, the luggage transport vehicle, the airport shuttle bus, and the people waiting in line are all busy preparing.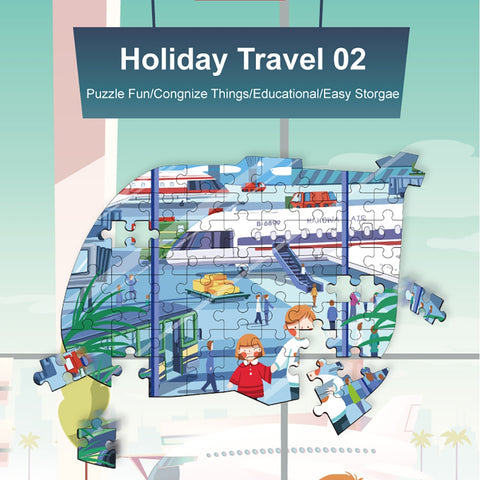 Holiday Travel 03 - Cruise Liner(63pcs)
There was no airfield at the last stop, and after we got off the plane we boarded a big cruise ship. This big ship is bigger than an airplane and can hold thousands of people. There are many fun and delicious things on the ship, which is really exciting.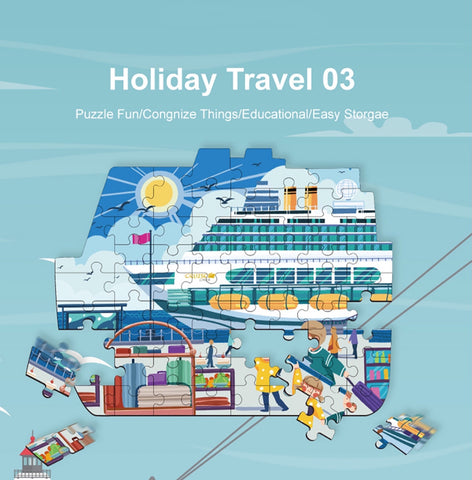 Holiday Travel 04 - Polar Bear(56pcs)
Finally, I came to the scientific research station where my dad worked, and it was so nice to see my dad. Dad took us to see his good friend who lives in the Arctic the next day, a snow-white animal, you guessed it? They are these so cute polar bears.
【Benefits】Let's the children playing the jigsaw and can be independent thinking and make the memory more clear that is the jigsaw's theory, to make together for the jigsaw and knowledge together.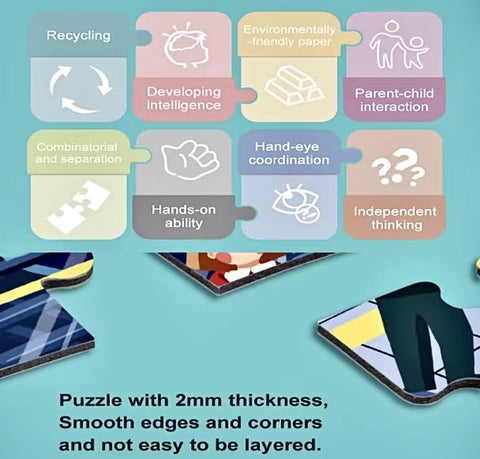 【Product Size】
Metro Station

: 48 x 38cm

Busy Airport

: 48 x 38cm

Cruise Liner

: 48 x 38cm

Polar Bear

: 49.5 x 35cm
【Specifications】
Material

: Native Pulp
Weight: 1070g

Suitable Age:

 3+