【Make Perfect Snowball Quickly】Snow mold can quickly produce snowballs of different shapes, only need to scoop the snow into the snow shaper molds and compact it to get the perfect snowball. The flexible long handle helps protect your hands from getting wet or cold, enjoying the fun of snowball fighting.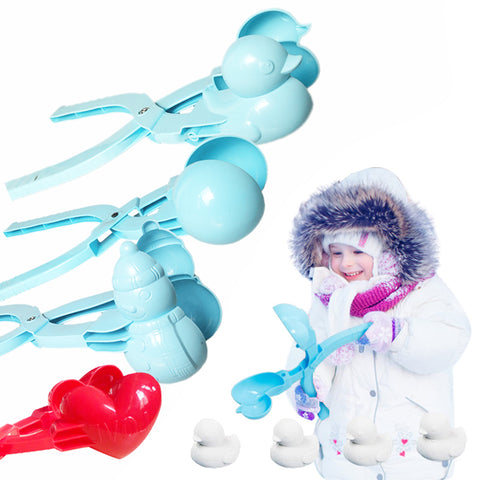 【Comfortable Material】Our snowball maker tools are made from high-quality plastic, not easy to break, not easy to fade that will ensure long-lasting use by children. The clips are lightweight and easy for you to carry outdoors, and the clips do not freeze easily in the snow, so you can use them in cold weather.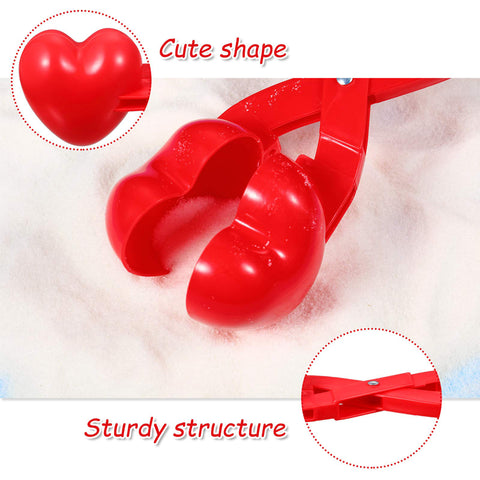 【You Will Get】4 different shapes of snowball maker mold, each measuring about 36*10*7 centimeter, which includes a round snowball maker, a duck snowball maker, a snowman snowball maker, and a heart snowball mold. The cute snowballs make your winter no longer boring. Tips: The color of the snowball maker mold is random.

【Resuable】Snowballs are quick and easy to make, and you can also interact with your kids to enjoy the wonderful winter; our snowmaker clip can also be collected when the winter is over and used on the beach during the summer.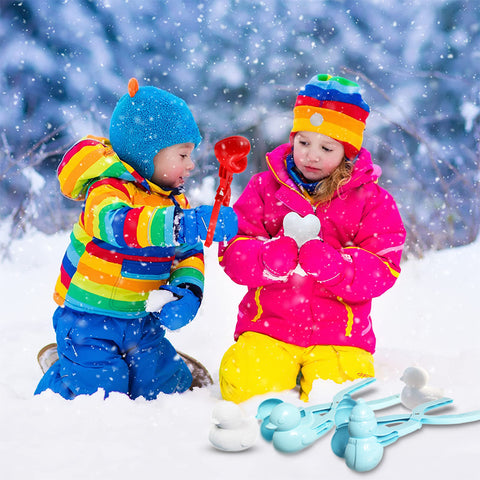 【Ideal Gift】This snowball maker tool is great for kids and helps to encourage outdoor play even in the wintertime; Besides, the snowball maker toy is great for people of all ages for snowball fights or a fun day in the snow.