【Bubble Fidget Toy】This Christmas sensory toy is very big. Colorful pop bubbles fidget sensory toy is full of Christmas atmosphere, Our premium and unique color collection provide beautiful visuals which allow your kids to pop and fidget for hours on end!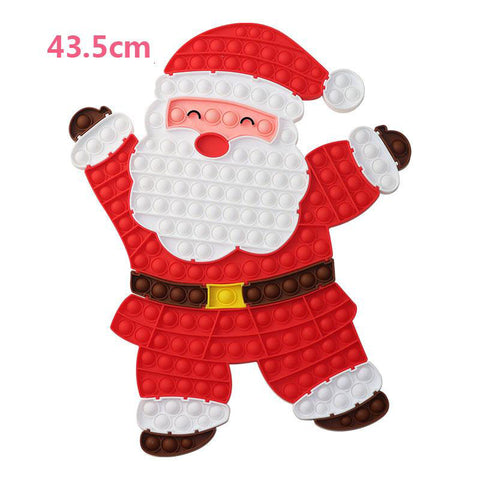 【Boost Imagination】Provides a great sensory interaction and keeps the little ones busy popping…while learning fine motor skills. Kids learn an enormous amount through playtime and open-ended games like this develop the logical and creative parts of their brain.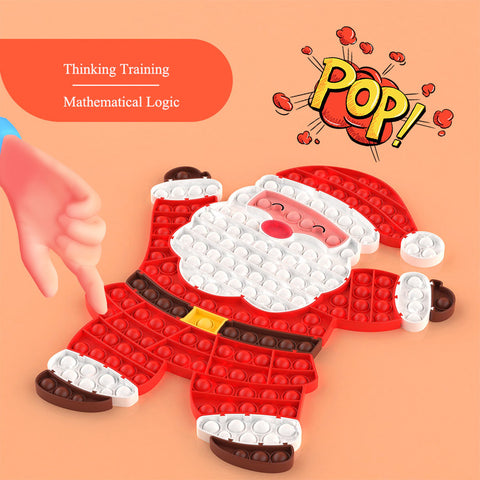 【The Best Brain Game】Push Pop Bubble Fidget Sensory decompression toys can not only relieve pressure but also play games for parties and friends. Take turns pressing any number of bubbles they want in a row. The player who pressed the last bubble lost. Push and "pop" it's a great fidgeting tool.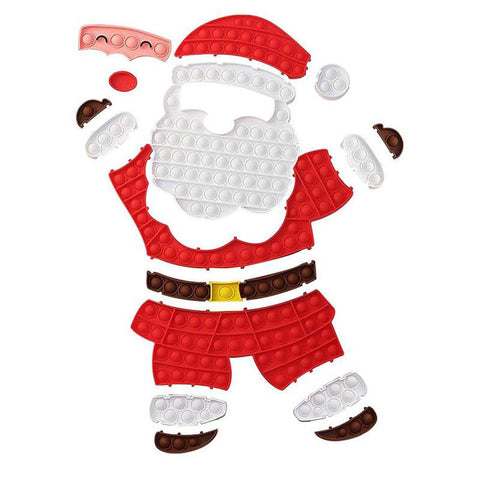 【Safe Material】This push bubble fidget sensory toy made of non-toxic silicone material is safe, easy to clean and easy to carry. It can be repeatedly pressed for a long time. You needn't worry your kid's toys will be broken anymore.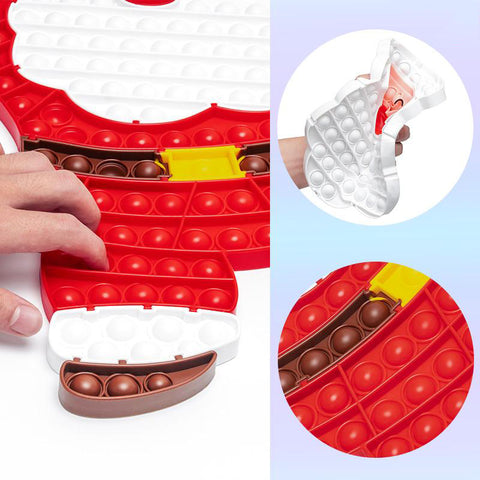 【Reusable cleaning】This product is durable and can be reused and cleaned endlessly after repeated use. You can easily wipe out this silicone foam toy after spilling something in it. The toys are made of advanced silicon materials, which can withstand continuous use and cleaning.
【Perfect Christmas Gift】Perfect for birthday gifts, Christmas gifts and Halloween gifts. If you don't know what gift to give, you can choose this toy. They will be so happy when they receive gifts!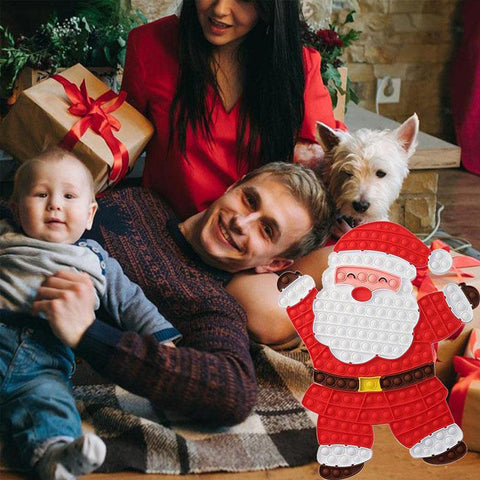 【Product Information】
Product Size: 43.5cm*35.5cm

Weight: 430g

Suitable Age: 2+