【Animal Shaped Puzzles】: There are various animals on this puzzle. Elephant, giraffe, monkey, tiger, and panda animals are children's favorites. Each piece of our puzzle has a different shape.  You can use our puzzle to make your children. Know more about fauna. The striking pictures will help attract them to play with too.
Panda jigsaw puzzle 
Elephant jigsaw puzzle
【Family Interaction】Kids' safety always comes first. These puzzles are made of high-quality paper. Due to the impact of the COVID-19, children's outing entertainment activities have been reduced, and children can jigsaw puzzles with their parents at home. Enjoy the happiness of family time.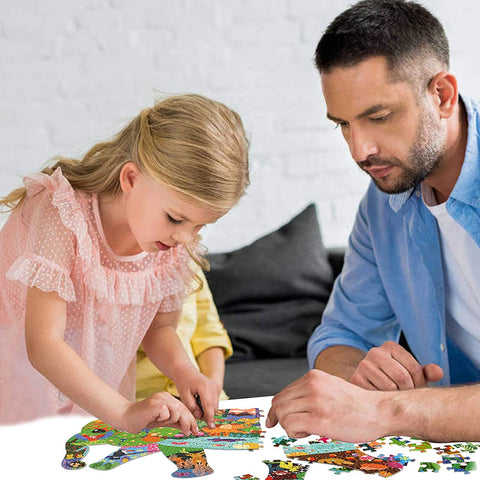 【Great Gift For Kids 3+】Our puzzles is ideal gifts for children aged 3 +. We have created exquisite patterns, produced imaginative and creative products to enrich the experience of jigsaw puzzle games. The puzzles for kids are great gift choices for a birthday, Christmas New year, or holidays.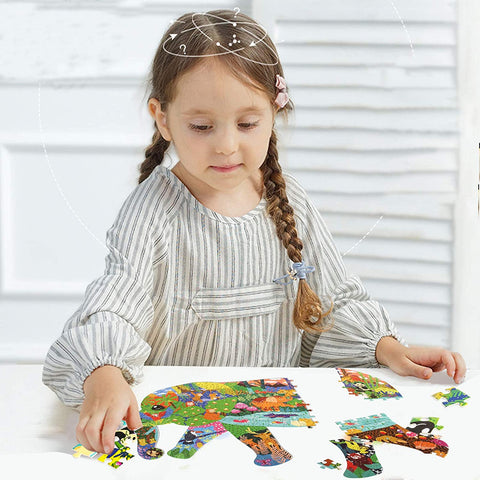 【High-quality material】Our puzzles are made of white cardboard. White cardboard is a kind of thick and firm white cardboard made of pure high-quality wood pulp. It has the advantages of high smoothness, hard texture, not easy to layer, and not easy to break.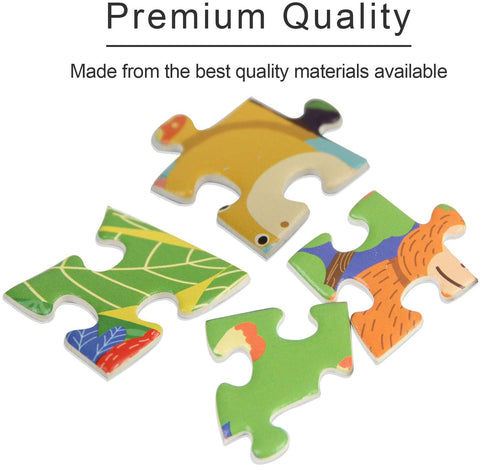 【Product Information】
 Puzzle Size/Weight: Panda 49.6 cm×30.6cm   360g
                                  Elephant 46.9cm×33cm  370g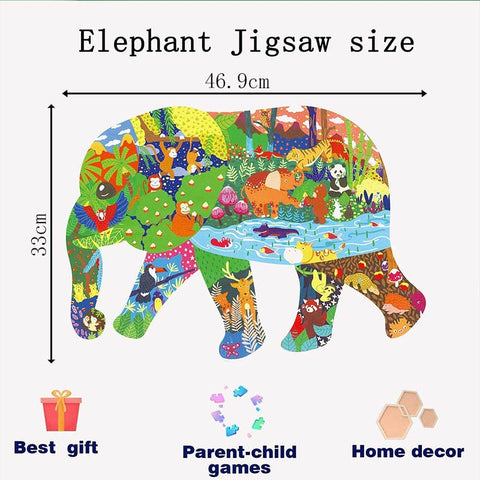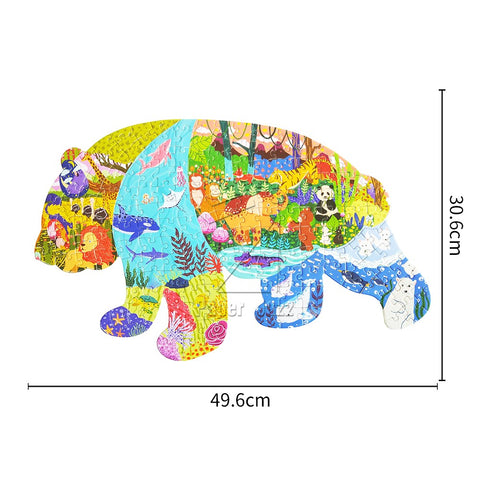 I don't know what it's like, I sent it to my grandson, he hasn't tried it yet but he likes the look of it. His parents are wondering what is the other item included in the parcel, a diamond-shaped rose-gold gadget with 2 holes in top?
I didn't think to take photos, will do next my grandson builds something, just love the concept of the joinery.
This was purchased as a gift for Christmas so not opened as yet.
Nice thick pieces and beautiful when made up!