【Product Description】The shape of this puzzle is a circular animal theme story. The puzzle from 88 pieces to 158 pieces is improved step by step from easy to difficult. The puzzle has unique shapes and colorful animal scenes. The four seasons jigsaw mainly allow kids to understand the difference between the four seasons. In the animal world jigsaw, children can learn about animals in the Arctic, Antarctic, desert, and ocean forests.
【Two Difficulty Levels】
The 88-piece jigsaw is less in number, and the difficulty is small, which is more suitable for people who are just starting to learn jigsaw puzzles.

The number of 158 puzzles is large and difficult. It is more suitable for those who feel that the 88-piece puzzle is not difficult and want to challenge themselves further.






【Benefits】158 jigsaws to improve concentration. Become a logic expert, and guide your children to think first and then start. Clear logic lays a solid foundation for life. The cute and hand-painted art style, fits the child's psychological world, with bright and soft colors.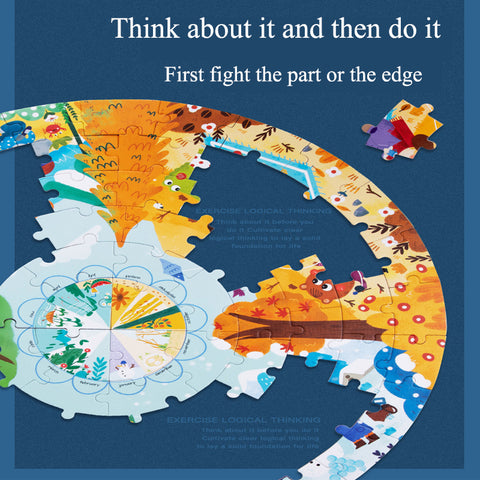 【High Quality】Create a childlike picture and bring children a relaxed and enjoyable play experience. The natural pulp is thickened by 3mm.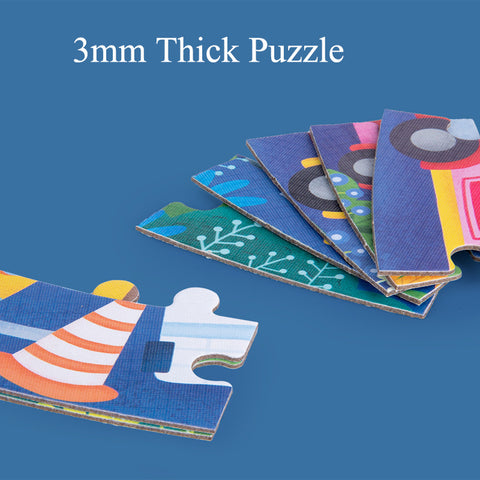 【Best Gift】It is not only a puzzle but also a decorative painting. The rich story content stimulates children's desire to explore, and gradually cultivates children's self-confidence. It is also the best choice for children as a holiday gift.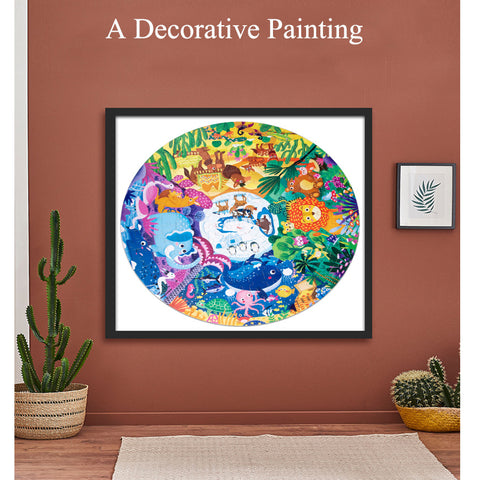 【Product Information】
Packing Size: 25×17×6cm
Weight: 600g
Puzzle Size: 53cm
Material: Paper
Suitable Age:3 years and above
The packaging is very good, the children like it very much, and the corners of each puzzle piece are very smooth. Due to COVID-19, children cannot go out. Playing puzzles at home can exercise their patience and concentration.