【Best Sleep Soothers with Music】Getting a baby or even a toddler into a sleep routine can be a challenge for many parents. Our lullaby stuffed animal contains 10 high-quality comfortable and light music, one lullaby plays 20 mins, contains natural environment sounds like forest/waves/pastoral, etc. your little one into a relaxing, soothing sleep.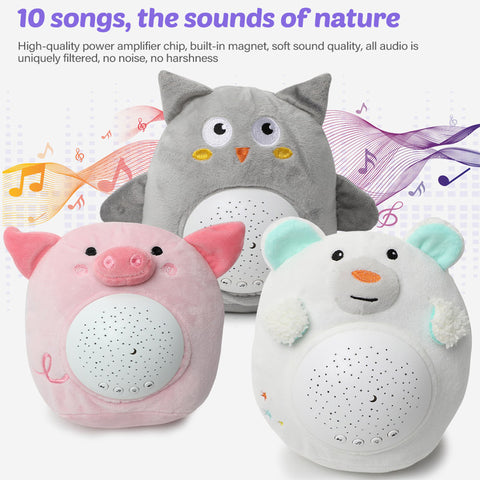 【Gentle Night Light Projector】Our cartoon animal doll casts a soft, calming glow that will illuminate your nursery or child's bedroom. Projecting an enchanting, fading constellation of star lights colors on dark ceilings or walls. Will not affect sleep.The perfect baby nightlight projector for calming anxious minds, even when it's not bedtime.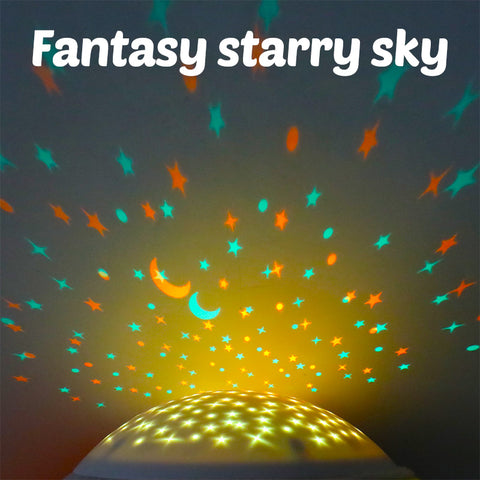 【Multicolor Starry Sky Projection】The projection light has 4 colors and 3 projection modes. Star and moon night light projector dreamily cycles through red, green, and blue stars and moon, capture your baby's attention and soothe them to sleep.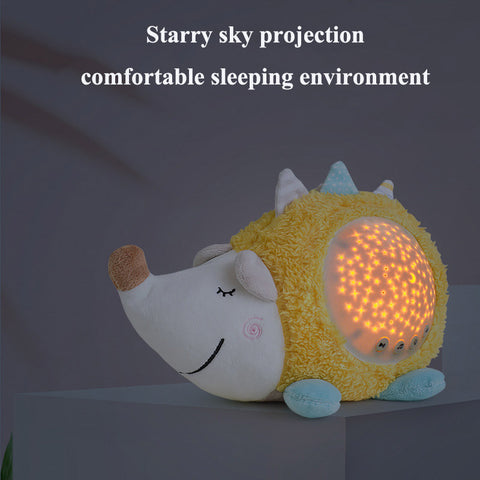 【Easy To Install】
Open the battery compartment with the screwdriver

Install the 3 AA batteries (not included). Close the battery compartment with the screwdriver. Put the device in the doll's belly
【Washable Stuffed Animal Toy】The music box of this sleep soothers is removable, the stuffed animal is very soft you can directly clean the plush toys by machine or hand.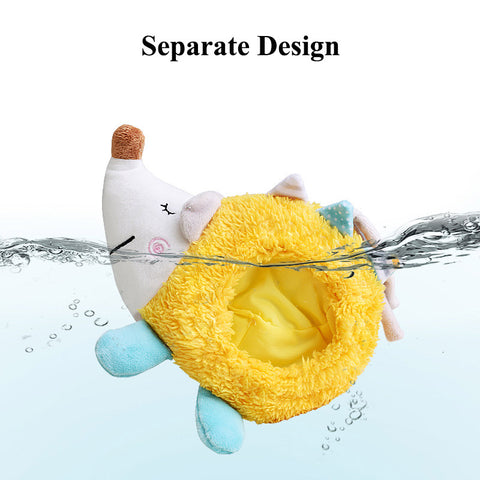 【Perfect Gift】Take this sound machine for sleeping baby on vacation put it in the stroller when out for a walk, or use it in the car to calm your baby during long rides. The portable baby soother will become your little one's best friend, helping them stay calm and relaxed and sleep aid!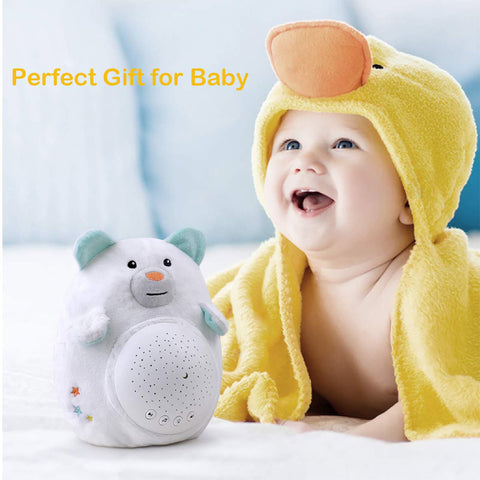 【Product Information】
Material: PP cotton

Weight: 270g

Product Size: 26*16*11cm

Suitable Age: 18m+

Our product does not include three AA batteries