【Charming Appearance】 Super cute water gun with round donuts print water tank. Children can team up with friends and parents to play with water guns and spend wonderful parent-child time together. In the hot summer, children can improve their social skills and teamwork in a very cool and interesting way.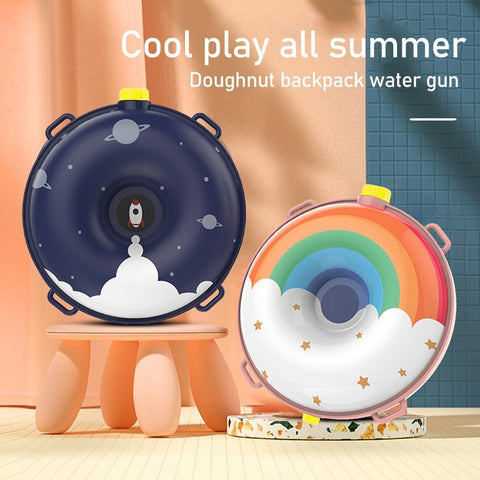 【Wide Shooting Scope】The backpack water gun can release water up to 27 feet water shooting range and hit long-range targets. Even kids can easily shoot water out of about 10 feet. Be careful not to aim at the eyes or faces of others when shooting.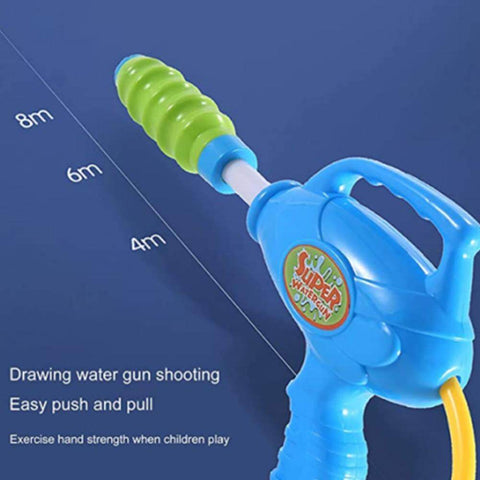 【Large Volume Tank】Lightweight portable large-capacity squirt water guns are great toys for boys and girls. The water gun was designed easier for children to hold and play. Up to 1200ML high capacity, backpack water tank allows shooting for almost 50 times after refill. Enjoy your water fighting fun play on the swimming pool beach or backyard.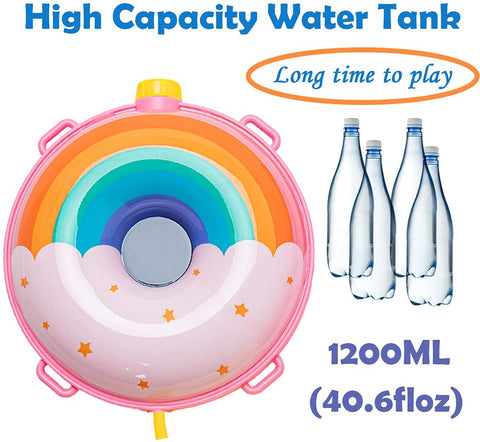 【Easy to Use】Firstly, open the cap and fill the water gun backpack with water, then line up your target with the water pistol. No pumping necessary, finally sliding the pump handle forward and pulling it back and fire. The more pump pressure you give, the farther shooting you can make.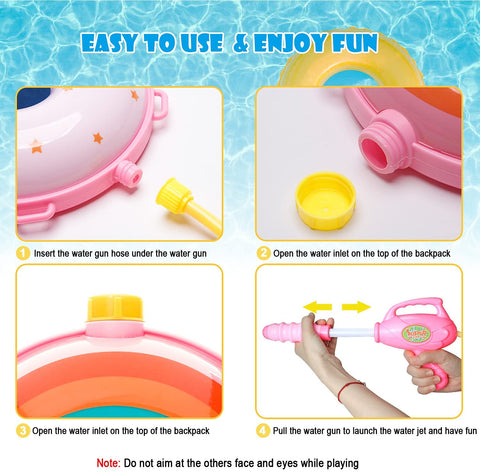 【Durable Water Gun & Backpack Tank】Made of durable, non-toxic ABS plastic, no harmful chemicals while playing. Designed safe, designed durable-built for the water playing.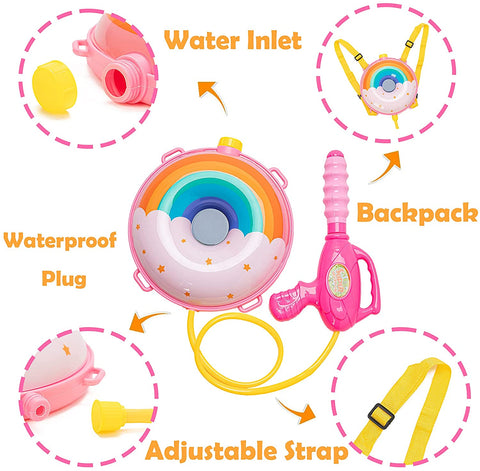 【Summer Entertaining Toys】This lovely backpack squirt gun suits perfectly for a summer water fight and family entertainment, swimming pool, beach, and outdoor activities toys. The cool appearance and bright colors of the water spray gun are very suitable for holding summer pool parties, beach games, and backyard activities, and enjoying the cool summer.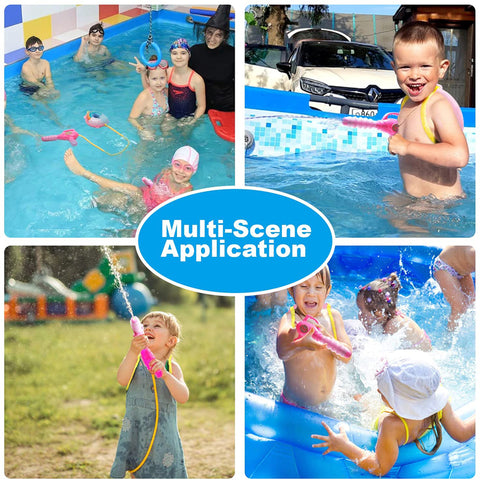 【Product Information】
Package Size: 22*22*5cm

Weight: 400g

Suitable Age: 3+