【Two Kinds of Package】Every Christmas eve, Santa Claus will send kids gifts on a sleigh, kids who behave well will get their dreamy gifts. Your kids will love these Jigsaw Puzzles, and two kinds of packages can be selected.
【Cute And Delight】We use straps backpack as packaging to add fun to the children.
Except for pack the puzzle, straps backpack can also pack books, snacks, or other things when going out.
【2mm Thickness】At the same time strive for product safety and high quality, the product uses natural plant dyes, ink, and so on. Fine workmanship, let you feel the exquisite craft.
The use of native pulp-pressed, thickened cardboard is easier for children to grab.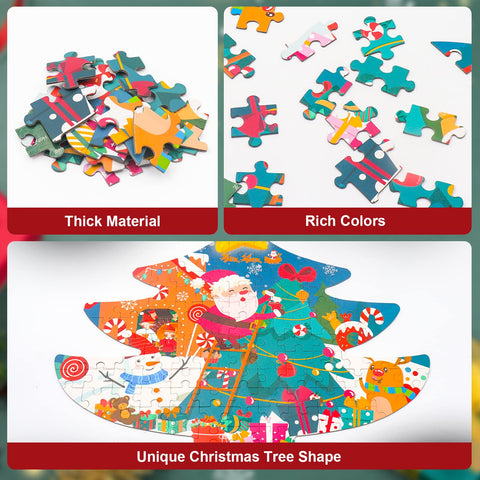 【Great Feature】We pay attention to art and aesthetics, focus on children's aesthetic education, give full play to the children's creativity and imagination, let the children in the game improve the art aesthetic, cultivate the ability and concentration, inspire artistic inspiration, free children's creativity.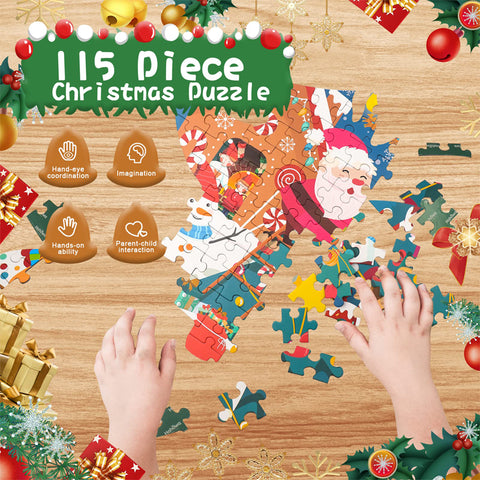 【Christmas Gifts】Unique Christmas tree graphic design, let your children put it down. Best gift for preschool toddlers, birthday, party, Christmas, and all kids ages 3+ love it!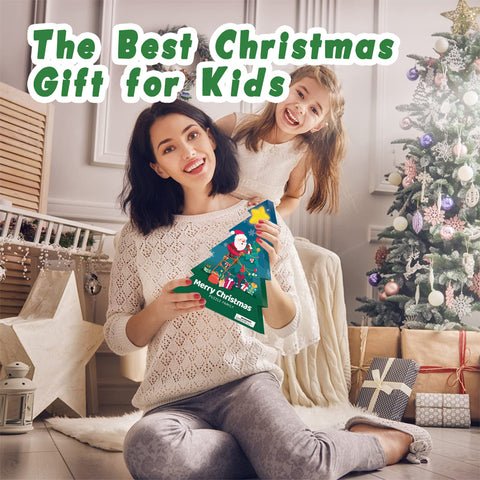 【Packing & Size】
Suitable for 3 years old and above
Packing: beautifully sealed gift box
Packing size: Kindly see the picture below:
Puzzle weight: about 360g
Looking forward to doing this at Christmas - a shame the box was broken