【Diamond Art Christmas Ornaments】The DIY Diamond Painting Table Ornament is a cool table decoration that has two layers comprised of sparkling rhinestones. Once finished it showcases a special design hanging off the Christmas tree. There are different shapes and designs available so let your creativity fly!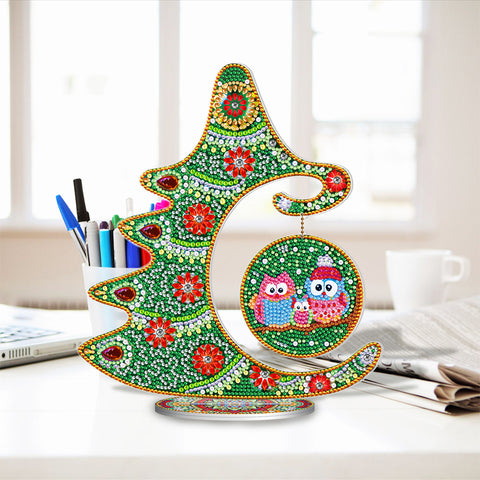 【Masterpiece Design】There are a bunch of designs to choose from and no one is less than the other! All of the designs stand out on their own so you better collect them all!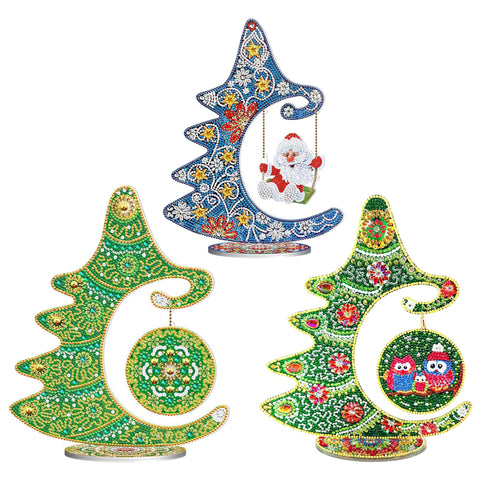 【How To Play】The concept is similar to digital painting, also known as 5D diamond painting. Each design has a numbered sticky template. Use this tool to lift the colored resin gemstone and place it on the corresponding numbered point.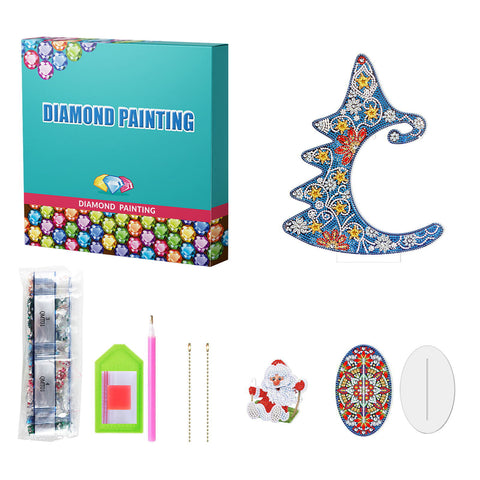 【DIY Handmade Art】The 5D diamond painting is similar to digital painting. Enjoy the pleasure of making, it is a relaxing and therapeutic handicraft activity, suitable for adults and children ( over 6 years old ).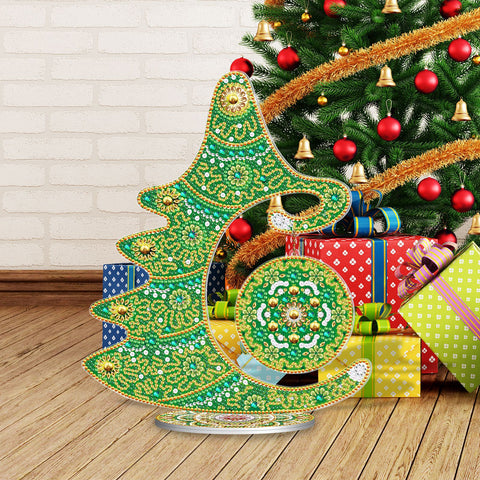 【High Quality】Premium soft acrylic material, not easy to fall and. The diamond faces are smooth and delicate, shiny, and good in refraction. Like crystal artwork doing, which look brighter and never fade.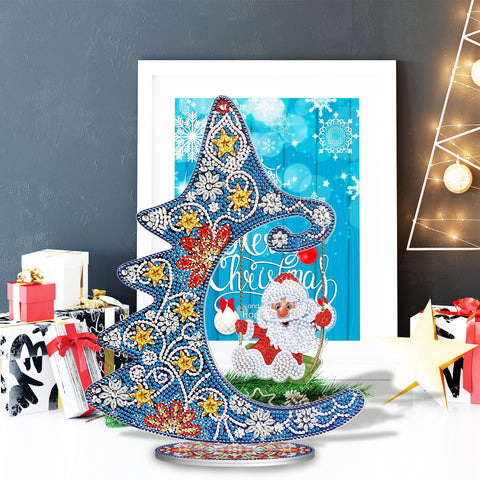 【Best Gift】Our crystal art ornaments enable you to create exquisite artwork to hang on your door, wall, bedroom, or living room as an ornament. It is also an ideal gift for friends and children on birthdays, Halloween, Christmas, and other holidays.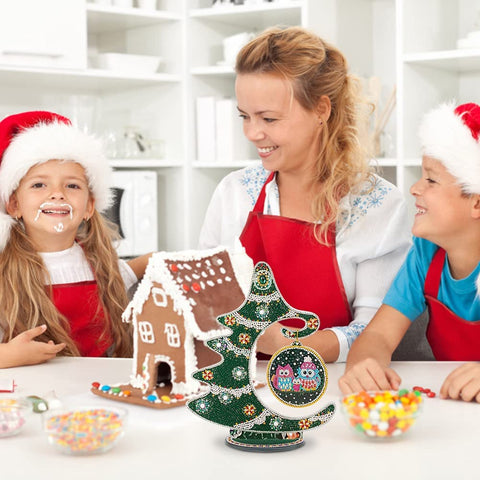 【Product Information】

Suitable Age: 6+

Weight: 280g

Product Size: 31.3*31.3*2cm

Included: 

- Diamond Painting Tools

- Diamond Painting Rhinestones