【Interesting Experiment】Assemble this kit yourself or with your kids from the laser-cut wood pieces. This is a DIY wooden puzzle that will show the appearance of a cute robot toy at the end of the assembly. Our detailed instructions will guild you and bring you much fun during assembling. Behind it, there are hidden switches and battery boxes to improve the beauty of the product.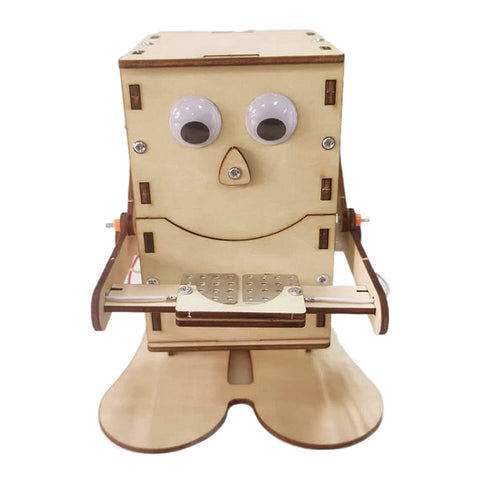 【Coin-eating robot】The coin-eating robot uses the principle of dual-circuit control of motors. Put a coin on the hands of the robot, and the robot will raise its arms, open its mouth, eat the coin into the body, and then put it back into the body. The arm waits for the next coin to be inserted.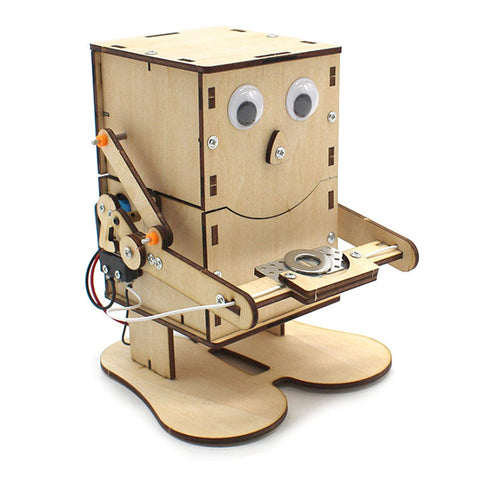 【Relax Yourself and Enhance Creativity】DIY handmade piggy bank, can make people divert attention by manual labor, relieve stress, and relax. After the assembly is completed, you can get a sense of accomplishment. You can buy some paint and ribbons to dress punk Wooden piggy bank, make it your unique artwork.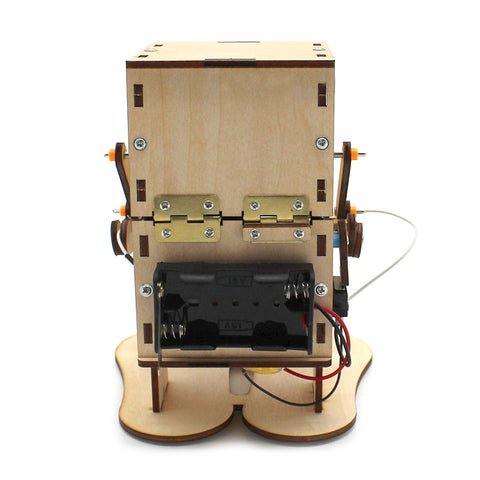 【Safety Materials】All parts are made of high-quality, non-toxic, odorless, and recyclable safe materials. These parts are easy to assemble, allowing children to focus on the construction process.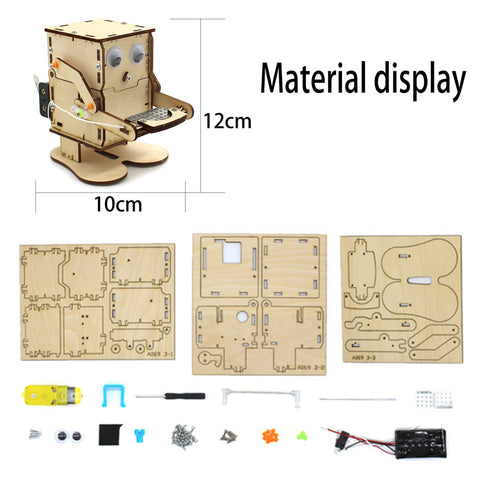 【Best Gifts and Perfect Decoration】It is the best gift for friends children daughters wife etc, also a wonderful deco on your home desk Windowsill, etc. Even a funny toy for yourself when you feel alone.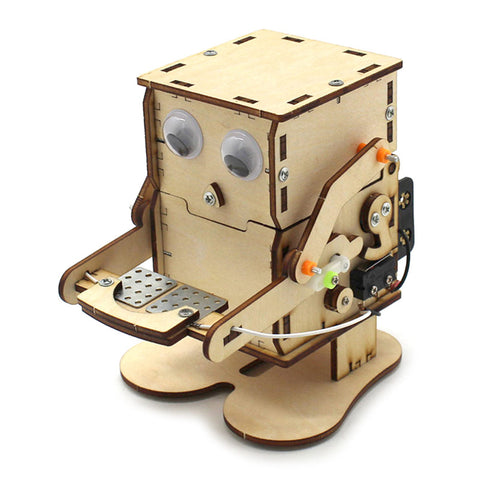 【Product Information】
Product Size: 10*12 cm
Suitable Age: 5+
TIPS: This item does not include 2 AA batteries