【Safe & Comfortable Round Kids Rug】The kid crawling mat is made of premium Canvas Cotton materials, thin style, which is wear-resistant and breathable. The durable and practical baby play rug is comfortable and skin-friendly for children.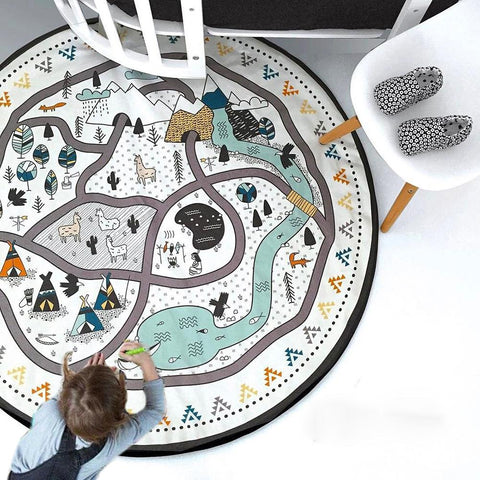 【Graffiti Coloring】This is an educational graffiti crawling mat. The blanket itself has no color, children can use their favorite color pen to paint on it. Not only can learn color cognition. And can exercise the kid's hands-on ability. We recommend using washable watercolor pens or markers for coloring. The washable brush can be washed off after painting, and the blanket can be reused.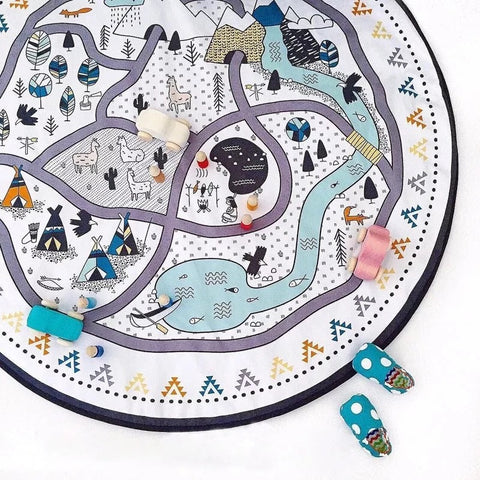 【Multifunctional】Kids can play on the baby game blanket even learn to crawl on it. It is ideal for a game mat, crawling blanket, stroller blanket, covers in an air-conditioned room.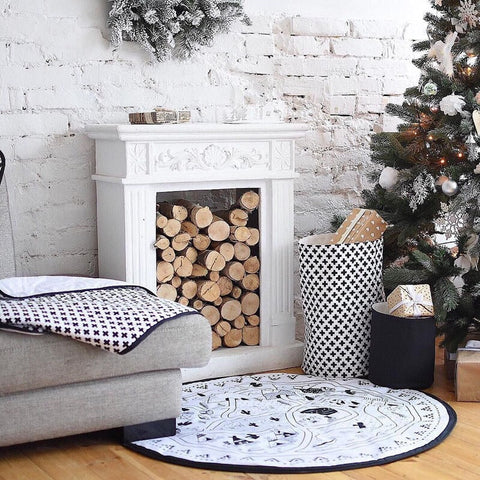 【Cute Design】The special function of the baby crawling mat is designed with exquisite country illustrations. There are big trees, clear rivers, all kinds of animals, and crooked roads. Help your kids understand country life, increase curiosity about country life, and develop intelligence.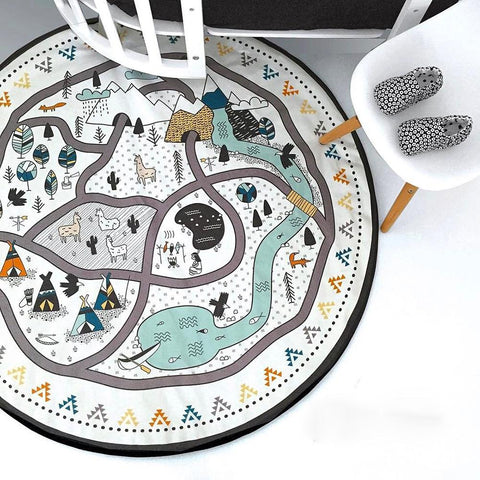 【Large Size】The diameter of the round baby rug is 135 cm. A large enough children's carpet allows your children to play games happily in the living room or bedroom. Round mat adopts fine workmanship and exquisite edge lock.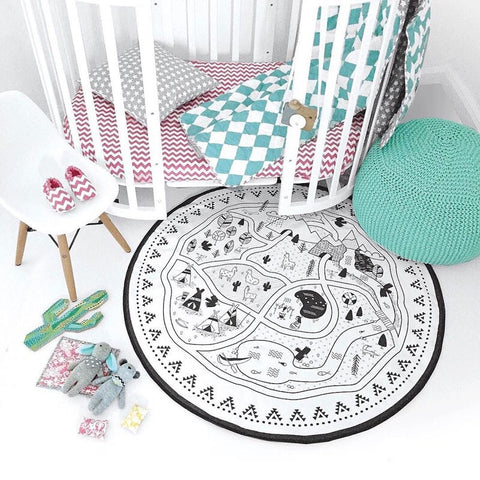 【Perfect Gift】You can buy the game blanket for your children as a gift, and they will love it. Also, it can be used as a kid play cushion and home decoration.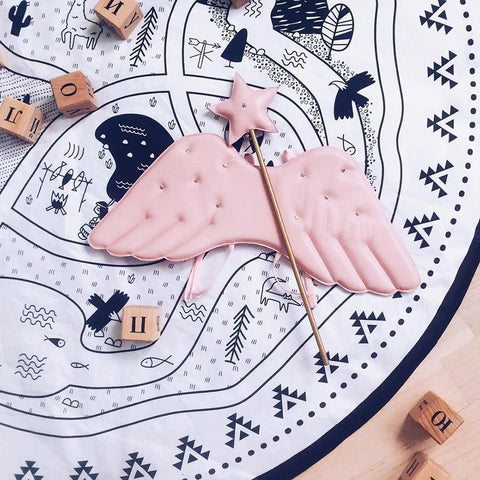 【Product Specifications】
Weight: 500g 
Product diameter: 135cm
Package included: 1 * Game Mat