【 Soap Making Kit Accessory】Everything you need to make DIY soap! Kids' craft kit includes soap (250g), a soap mold, 5 vibrant color dyes, 3 mixing sticks, a mixing bowl,6 decorative bags, a shovel, and a mess-free soap creation station for hours of fun.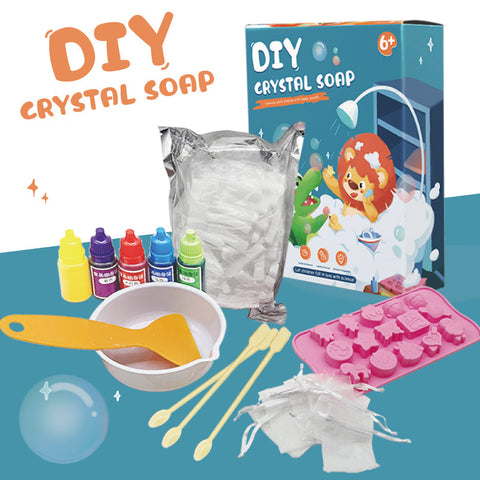 【Create 15 Soaps】Mix the wax, coloring, and pour into the lovely molds to create beautiful soap to use and display. Mix and match colors to your heart's content and create multi-colored layered soaps.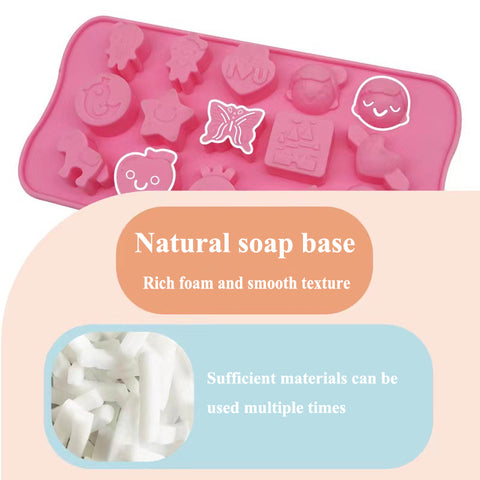 【Inspire Imagination】Our fun soap kits are designed to nurture creativity and let kids explore their imagination. Enjoy your complete set of soap-making supplies kit and let your creativity take you away!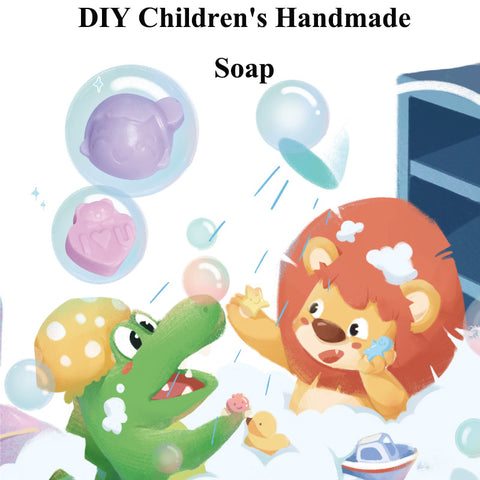 【How to Use】
Put a small amount of soap base into the bowl, heat it to make it melt,
Add some pigment after the soap melts.
Drop the pigment and stir it well.
Pour it into the mold, use the scraper to scrape the redundant soap.
And just let the soap cool down,
Take it out after its cooling, and then you can use it by putting it into the foaming net.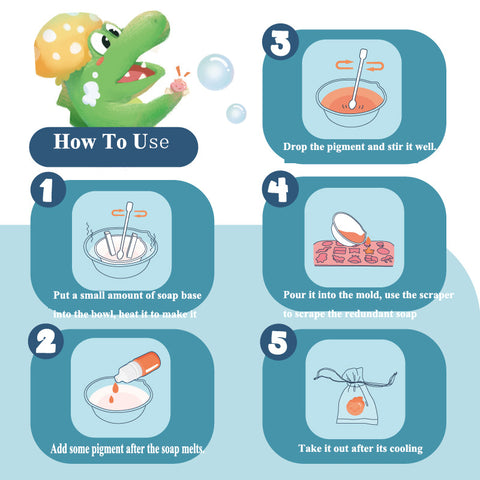 【Idea Gift】If you are looking for an engaging and educational sleepover, slumber birthday party game for kids, look no further than the DIY soap-making kit. Due to the epidemic, we can call on children to pay attention to hygiene and wash their hands frequently. From then on, children will fall in love with hand washing.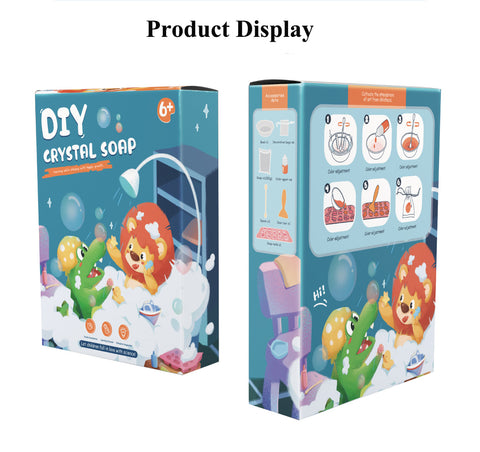 【Product Information】
Product Size: 22*18*4.8 cm

Suitable Age: 6+

Weight: 380g