【Sand Art Kit】This sand art kit includes everything needed to make 10 sand art projects. This Package contains 8 Sand Art Bottles with Caps, 2 Pendant Bottles with Caps, 8 Colours of Sand, 2 Glow Sand (Green and Pink), 2 Bags of Glitter, 2 Satin Cord, 1 Plastic Funnel, 1 Design Tool, and 41 Stickers. A great way to develop fine motor skills, hand-eye coordination and promote creativity in children.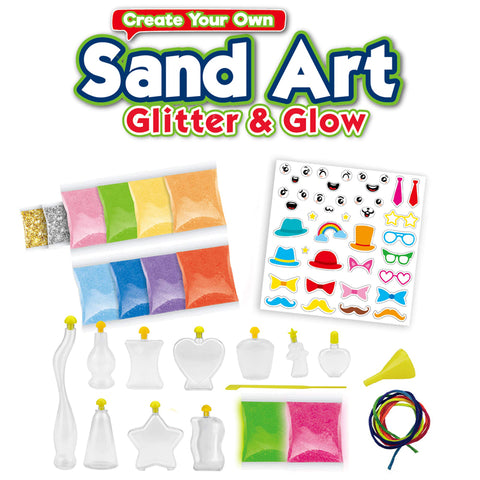 【Enhance Your Child's Creativity】This Art kit enables your child to use his/her hands-on abilities, creativity, artistic capacity, and color discrimination knowledge in the process of creating various bottle decorations with this colorful sand glitter.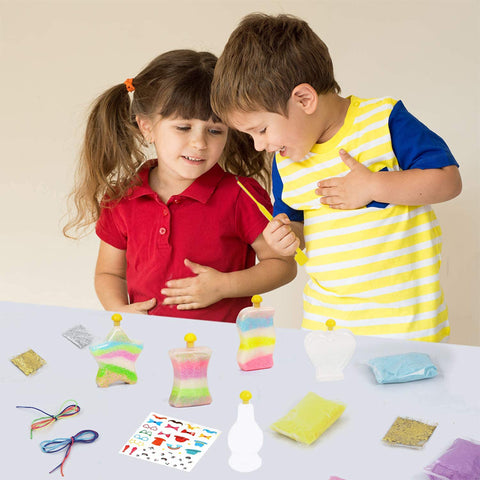 【Glow Sand】Create your own beachy sand art with colorful sand and decorative bottles for artwork that glows in the dark! Promote your children's artistic and creative side with this easy-to-do a fun family activity.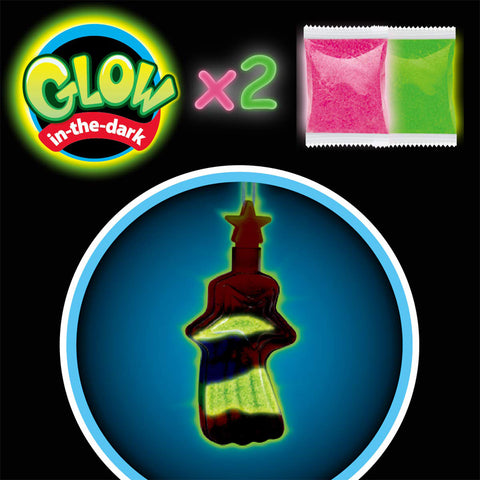 【Enjoy Your Results】 After you finish any of the 10 projects included, you can display your original sand art bottle or necklace, or give it as a gift and brighten someone's day with your thoughtfulness.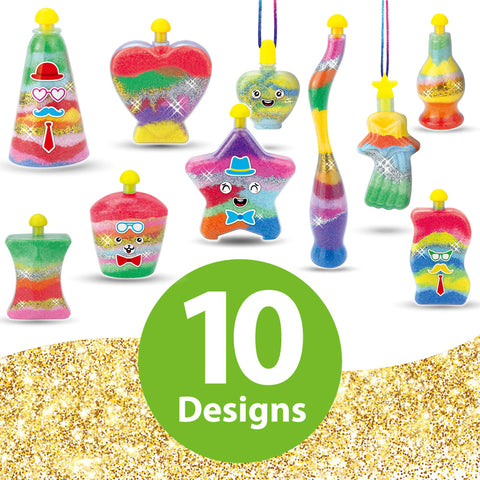 【Ideal Kids Art Project】Making sand art bottles is a craft project with a simple and straightforward concept, making it the ideal project for kids. Simply pour the sand into the bottle using the mess-free funnel. Keep on changing colors adding the occasion glow in the dark colors and glitter, and place the cap on when it's done. And stickers for extra pizzazz. It's a simple enough project for young children, yet can be turned into a true work of art with older children.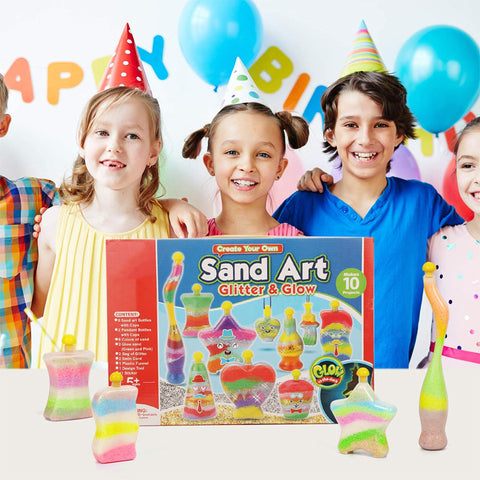 This is a cute activity that I gifted my niece for Christmas, and she absolutely LOVED it! We made lots of beautiful sand art together.