【Magic Christmas Tree Kit】 Magic growing Christmas tree grows from a paper tree to a beautiful Christmas tree through physical reaction. Gorgeous paper magic and magic potions produce amazing effects. After years of redesign and design, the Magic Paper Flower only takes 8-24 hours to allow children to experience and learn the experimental course of crystallization reaction.
【Non-toxic】This Novelty Kit is colorless, odorless, and non-toxic, reaching the food-grade standard. But its concentration is high, please avoid touching your eyes and eating. The chassis and paper trees are made of environmentally friendly materials.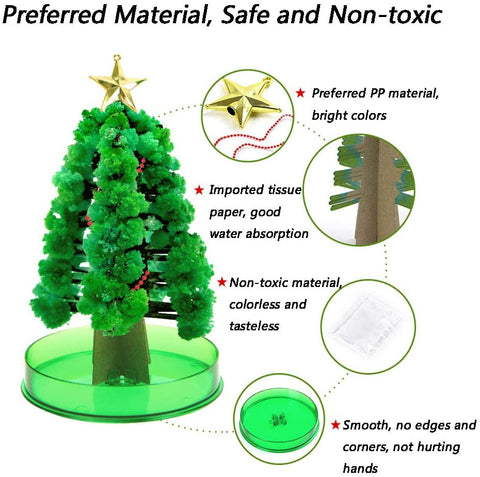 【Boost Friendship With Your Kids】DIY this Christmas tree could enhance the relationship between you and your kids, A new novelty Christmas line that appeals to all ages. Great Surprise for little kids to remember. Add the special magic liquid to the base of the cardboard tree and watch the crystal grow. The tree sprouts green foliage on its branches.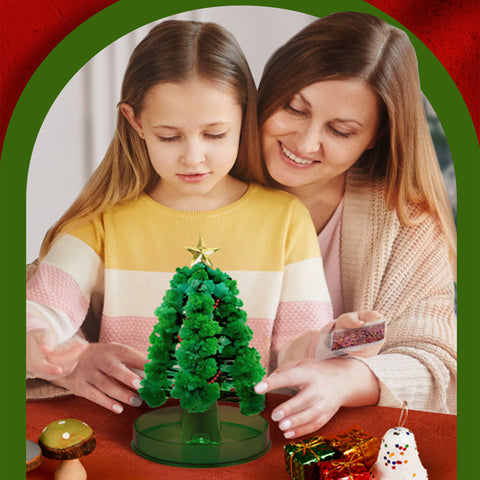 【How To Use】
Open the bottom cross of the paper tree trunk and insert it into the chassis slot.
Separate branches by hand according to cutting traces.
Place the decorations.
Place it in an appropriate location, then pour the potion from the top of the tree, Soak the tree.
Wait 24 hours. Sprinkle with glitter!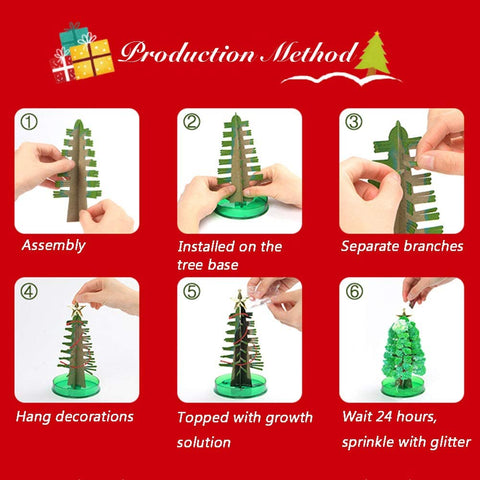 【Experimental theory】


【Product Information】
Suitable Age:6+
Product Size: 19*14*2.3cm 
Weight:130g
Package Included: See below