【Unicorn String Art Kit】The craft kit includes everything you need for hours of easy DIY fun, and your child or grandchild will have a blast making this unique unicorn. Quality bonding time!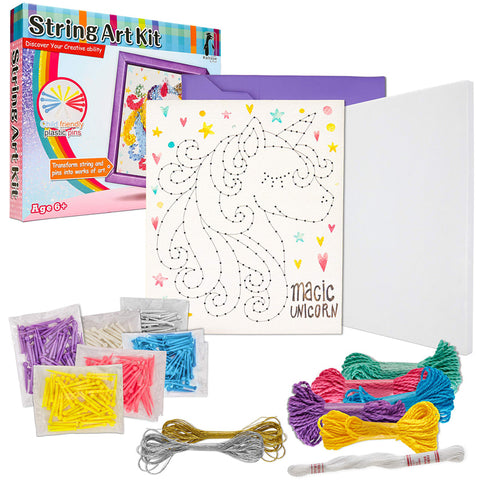 【Triple String Art Kit】This craft kit contains three foam boards to make 3 string art projects. Includes over 400 child-friendly colorful plastic pins, 6 colors of string, 3 additional metallic string colors, 110 adhesive gems, along with the owl, hot air ball0on, and flower foam boards.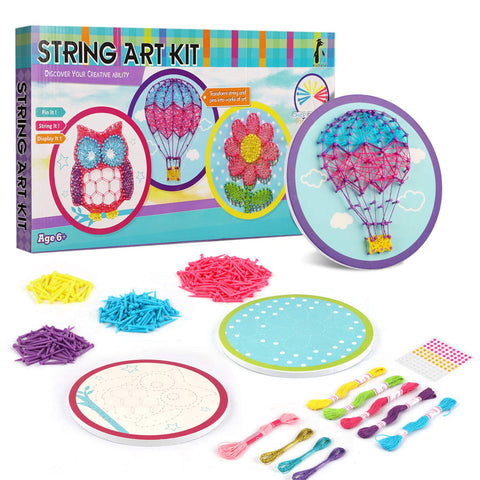 【Kids Art Project 】With the easy-to-follow instructions, and straightforward design, this kit is the ideal craft choice for kids to do alone, or to spend some quality bonding time with them. Includes 3 projects so you can show them how it is done on one of them, without interfering with their creativity.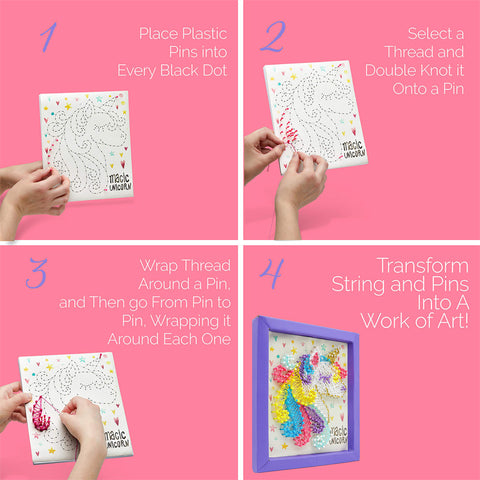 【Enjoy Your Results】This string art set includes a frame so your daughter can proudly display her beautiful work of art in her room and be proud of her accomplishment daily. Watch her self-confidence grow!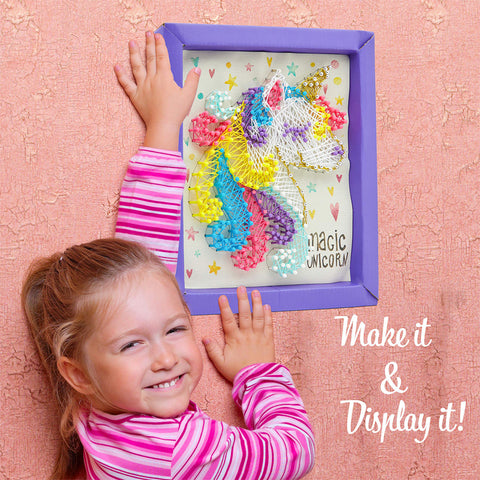 【Child-Friendly 】All pins are plastic and do not require a hammer or even a thimble to make, so unlike other string art kits, it's safe for children above 6 years of age. This kit was specifically designed to solve all the issues that come with children making a string art kit, without compromising any of the fun or beauty for older children.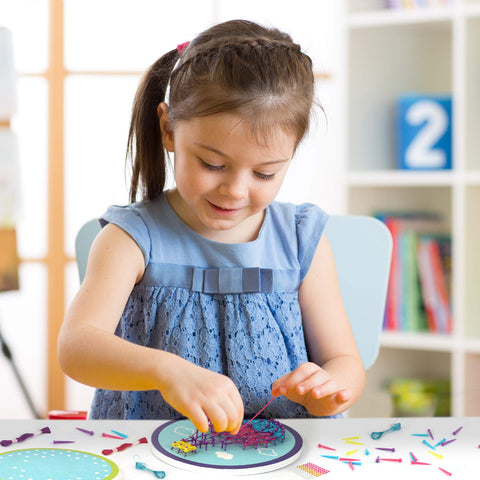 【Product Information】
Product Dimensions: 29*24*4cm
Suitable age: 6+
Weight: 300g