【Excellent Pretend Play Toy Set】
Pink pretend play carry case for little girls pretend to play and dress-up game. Looks and feels realistic, but it is 100% fake and doesn't have real makeup in it, so you don't have to worry while your child is playing with these toys, you will not meet your daughter with weird makeup.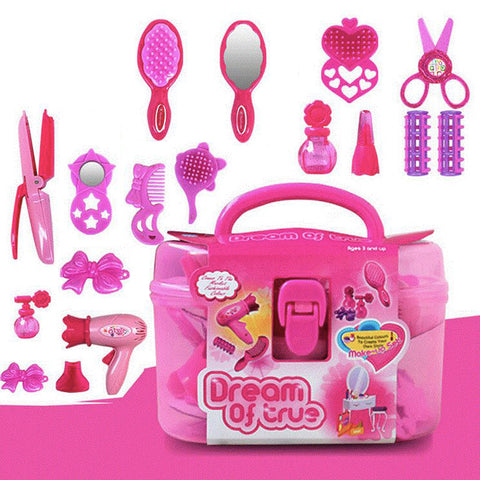 【Product Accessories】jewelry box*1, hairpin*2, perfume bottle*2, comb*4, mirror*2, hair iron*1, scissors*1, balloon*1, brain tube*1, curling iron*2.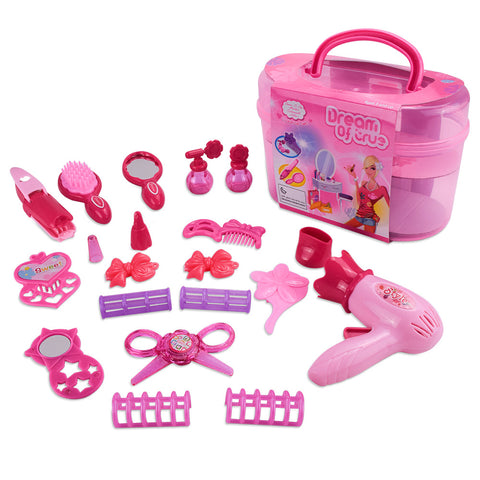 【Endless Fun】
Our educational play vanity kit engages kids in role-playing fun, encourages creativity, improves fine motor skills, and teaches them the essentials of styling hair. Perfect for birthdays, holidays gifts, girl's sleepovers, classroom activities, and other special occasions! It's recommended for ages 3 and up, providing girls with limitless imagination and fun!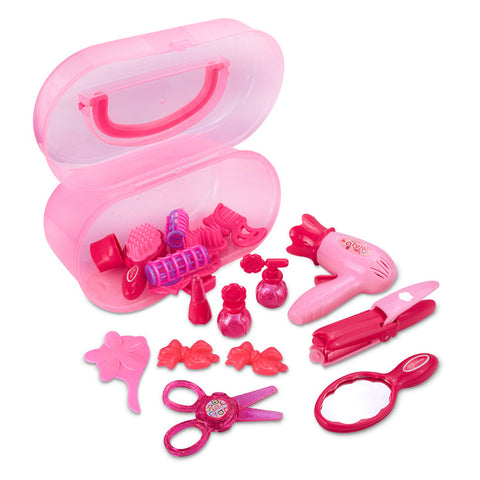 【Reliable Material】
Pretend play set is made of quality plastic materials, safe, non-toxic, no odor, moisture-proof and wear-resistant, will not pose any harm; In addition, this set could encourage creativity, improve fine motor skills, and teaches them the essentials of styling hair, will bring them endless happiness.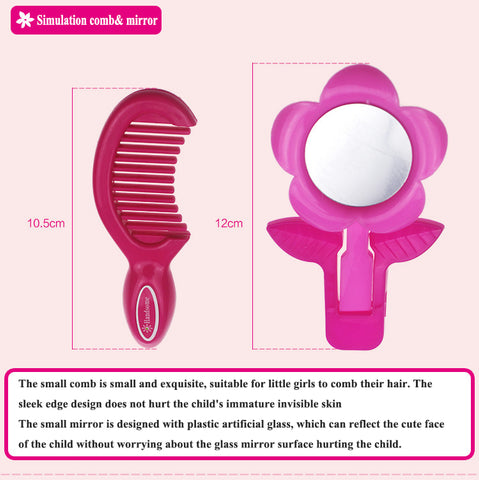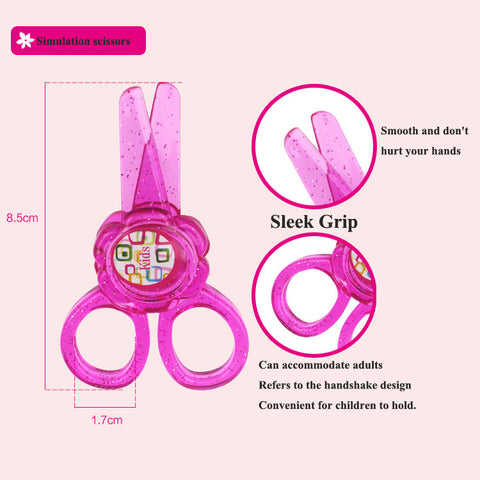 【Ideal Size】
The size of each hairstyling beauty set has been carefully calculated, suitable for people to play with their hands; You can refer to the picture for the specific size; They do not take up too much storage space in the room and are very easy to store.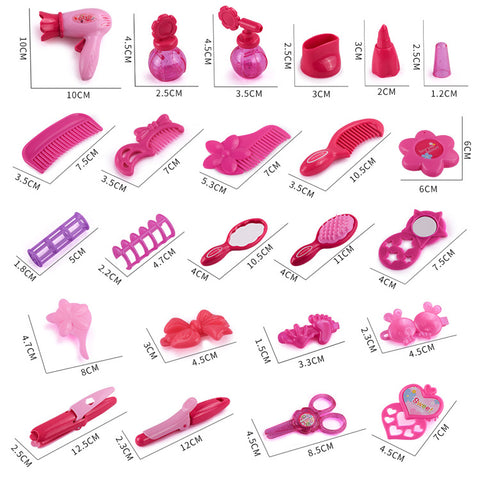 【Product Information】
Storage Case: 12.5cm*19cm

Weight: 270g

Suitable Age: 3+