【Tell Story to Kids】There are 4 fairy tales include 32 illustrations in the Flashlight, turn on the Flashlight and tell a story to your kid, playing like a child reading a picture book.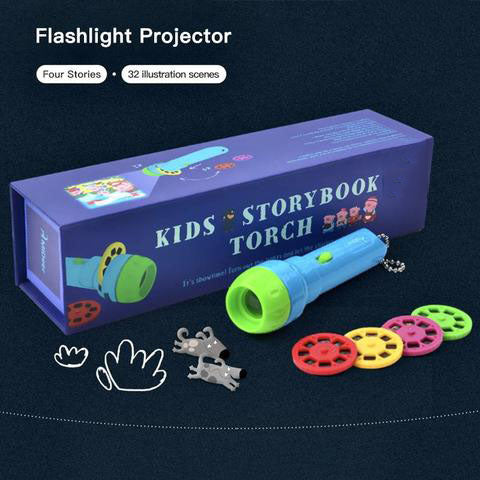 【Benefit for Kids】Through cute images and stories, it can stimulate brain development when children look at images. The fairy tales include The Ugly Duckling, The Three little pigs, The Cat and the Fox, and The Little Red Riding Hood.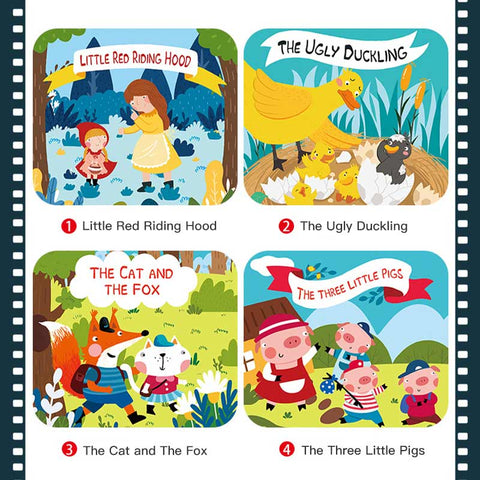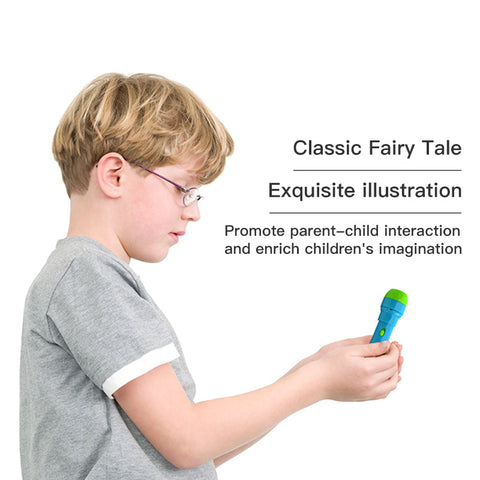 【How to use】
Remove the insulating sheet.
Slide the projection slot backward.
Put the disc into the card slot.
Open flashlight switch.
Switch the green part, adjust to the clearest sight
TIPS: The perfect projection distance is about 50-150 cm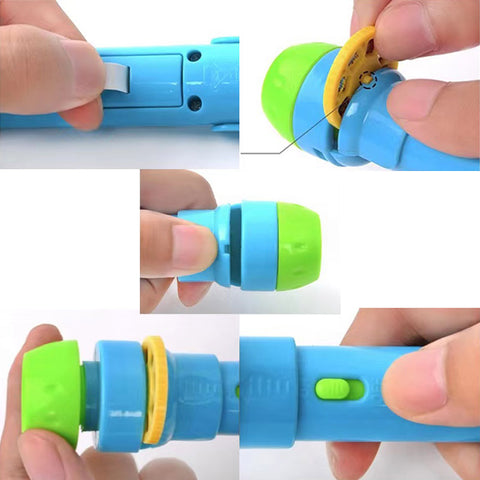 【Material & Size】It is made of high-quality ABS environmentally friendly non-toxic materials. The flashlight is about 11 cm and is convenient to take everywhere you go. There is a flashlight and four projection films in this gift box.