【Four Themes】Each theme has its own unique characteristics and can be selected based on children's interests. This jigsaw puzzle improves the ability of the child from part to the whole.

This Puzzle includes 100+ pieces, 1 puzzle guide, and 1 hand-held gift box for storage.
【Gift Box】 A useful, beautiful gift box with a quality handle & durable buckle. Not just a gift box, but a useful storage box for puzzles and other toys.
【Multiple benefits】First of all, children can jigsaw puzzles with their parents to increase the intimacy between each other, and at the same time promote the physical and mental development of children. Furthermore, these jigsaw puzzles can be hung in the living room of the home as works of art.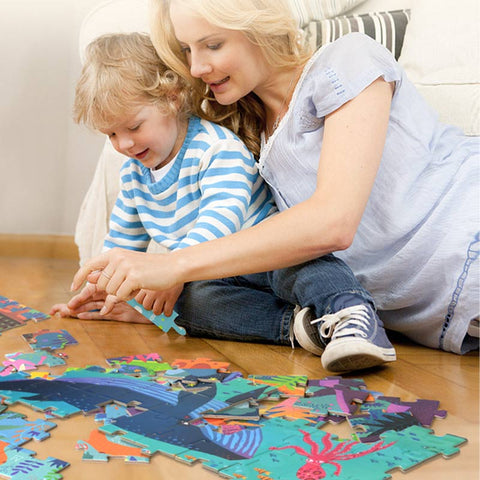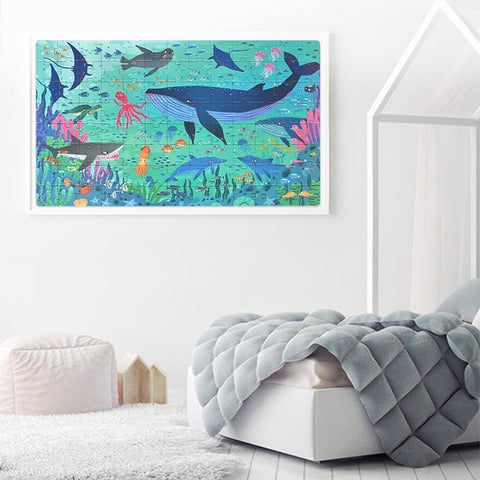 【Smooth & amp; No Burrs】smooth & burr-free edges, encouraging safe hands-on play & learning fun.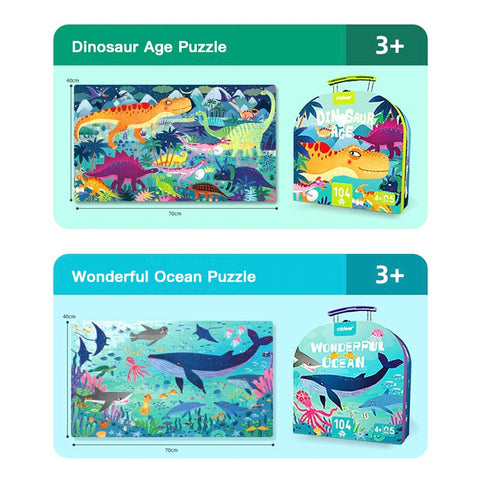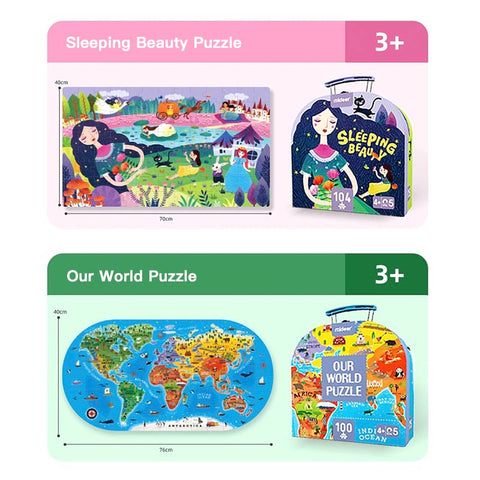 【Product Information】
Product Name: Gift Box of Themed Jigsaw Puzzle
Suitable age: 3+
Product weight: 840g

Puzzle Size: 40*70cm
Packing size: 21.5*21.5*8cm

I can't say for, sure it is a christmas present so won't know until after that
This is for a Christmas present. I can't wait to see the kids doing this puzzle. Terrific for them to learn what and where places are in the wide world. Would buy again for other children in our lives!
Marvelous detail and vibrant colors on this high quality map puzzle. My little one put this together in about a half hour and loved every minute. The pieces fit together well and the material is sturdy and well made. Highly recommend!