【Novel Design】It can not only be applied as a poster for graffiti art but also can be applied to understand the world's geography and cultural landscape, cultivate color cognition and patience; It is a nice choice for parent-child activities.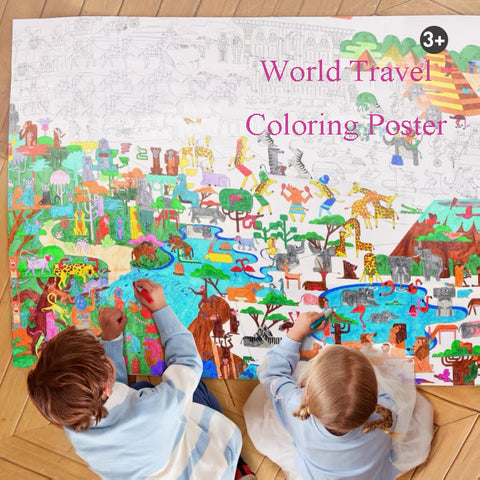 【2 Themes Available】
World Travel Coloring Poster-Africa

(

The mysterious pyramids of Egypt, the brave African Lions, the Silk Road)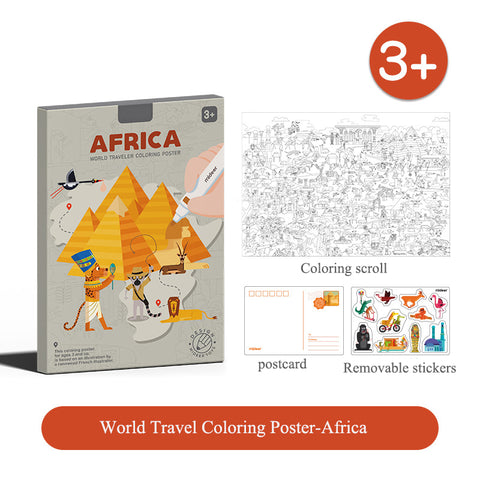 World Travel Coloring Poster-North America

(

Canada's national football "Ice Hockey", Indian Totem Art, American landmark-Statue of Liberty)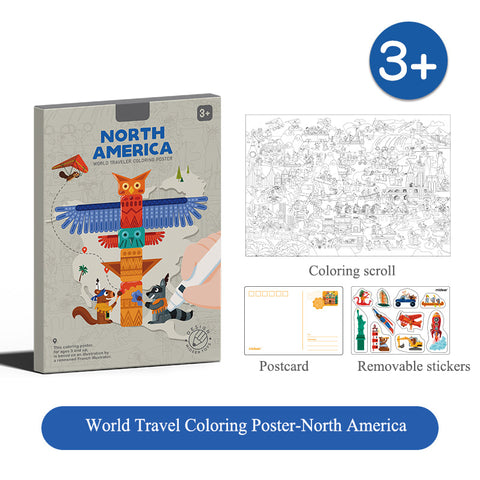 【Reliable Quality】This giant colored poster uses double offset paper, which is thick enough not to be easily saturated by colored pigments, and the printing lines are clear, delicate and clean. Marker, watercolor pens colored pencils, and crayons can all be used to fill in colors.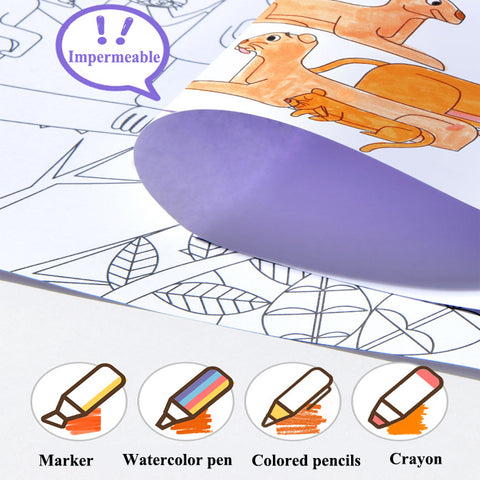 【Removable Stickers】 With removable stickers, the scene is richer. The sticker can be used repeatedly, and the position can be adjusted lightly without damaging the paper.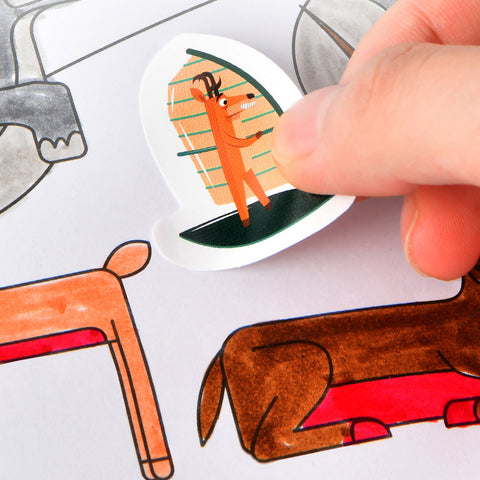 【Art Decorations】 The size of this world travel coloring poster will be very large. The painted poster scroll can be used as artwork to decorate a warm home, with a strong artistic flavor.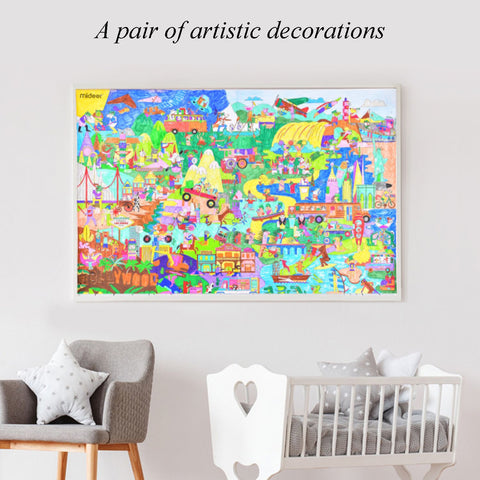 【Ideal Gift】 This large coloring world map poster is suitable for children can be applied on the floor, on the wall, on the table, whether it is alone or with friends; This is also a novel birthday or holiday gift for your child.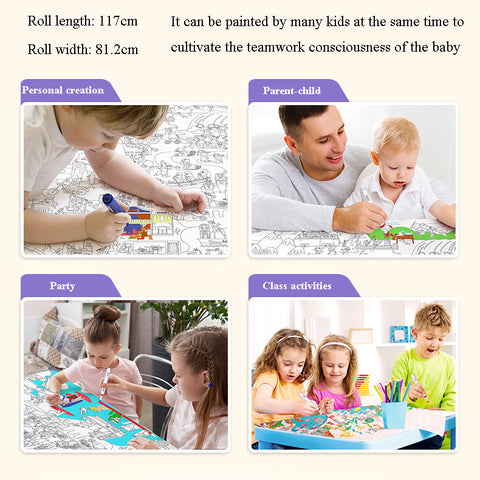 【Producr Information】
Product Size: 117*81.2 cm

Weight: 300g

Suitable Age:3+