【The Newest Fidget Toys 】
The newest sensory fidget toys, press the bubble to hear the POP, stimulate your auditory senses for pleasure and release stress.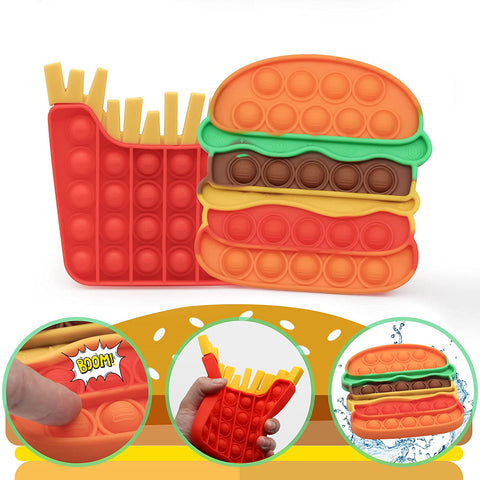 【Play Method】This push pop bubble fidget sensory toy is easy for kids to play with and handle, players take turns to press the bubble as many as they want in a row. The player who presses the last bubble. The loser he is! This fidget pack not only can help kids or adults to release pressure or anxiety to ensure emotional stability, but also can exercise kids' logical thinking ability. One for multi-purpose!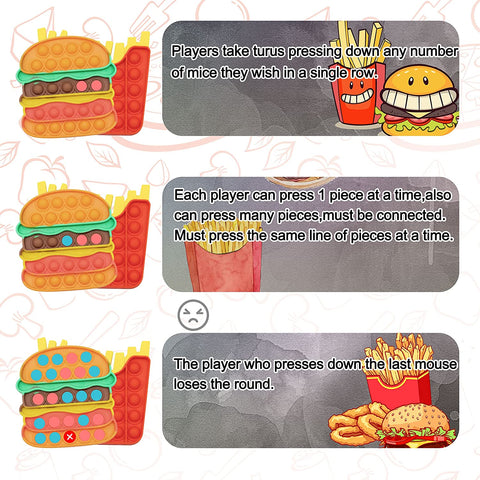 【Relieve Stress】Just press the down and they make a POP sound; You can play with it while thinking, you can relax your mind and fingers.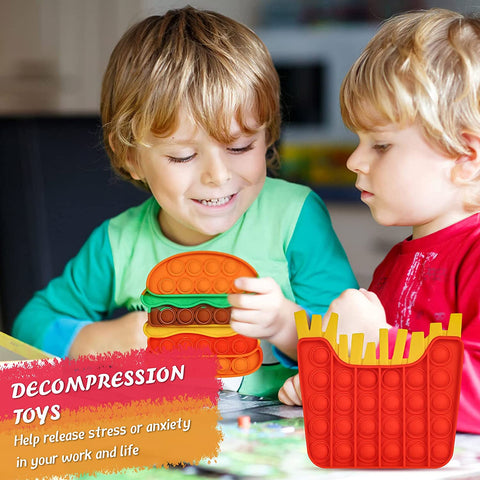 【Smart Puzzle Games】They is not just a toy and can be board games. You can use this toy to play more than three parent-child games, push bubbles, odd-even number calculation, and more games. Exercise your mathematical calculation and develop your reasoning ability and overall coordination ability.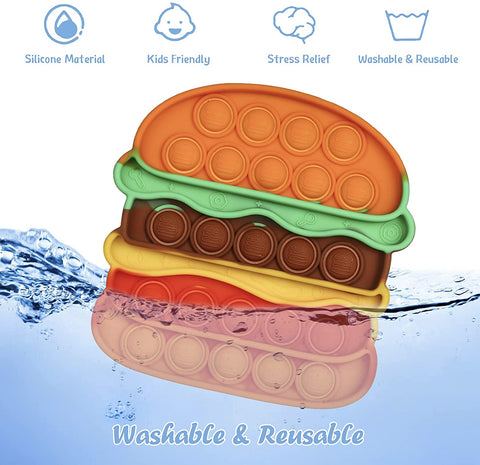 【Great Gift】These stress-relieving toys are new gifts for girls, boys, children, adults, and friends, suitable for adults and children, and reduce stress. It can not only relieve stress but also exercise children's basic math and thinking skills.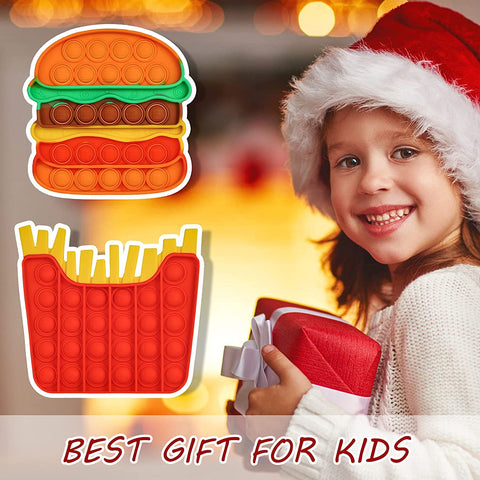 【Product Information】
Product Size: 14*14*1.5cm

Suitable Age: 3+

Weight: 170g
My son really enjoys the hamburger and fries. Loves to share with his best friend ever ❤
The quality is very good and very soft, which can exercise hand-eye coordination. Now you can take it with you when you travel, which is very convenient.