【Various Handicrafts】Weaving Loom Kit can be used to make coasters, pocket wallets, cat toys, mini bags and so on. The acrylic fiber rope contains 8 colors, which can be combined into a variety of collocation types, making each handicraft more unique.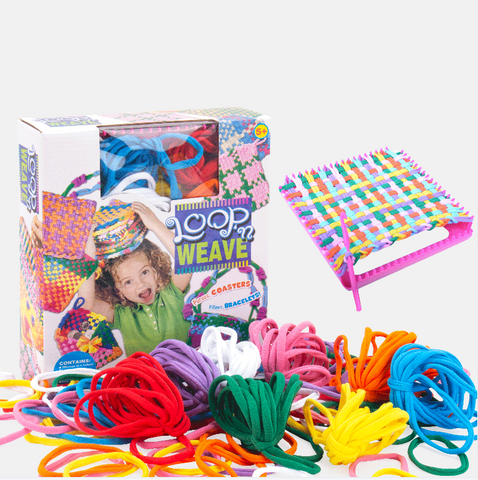 【Creative Color Weaving Loom Kit】It can exercise children's hands-on ability and color matching ability. Give full play to children's imagination and create every unique handmade product.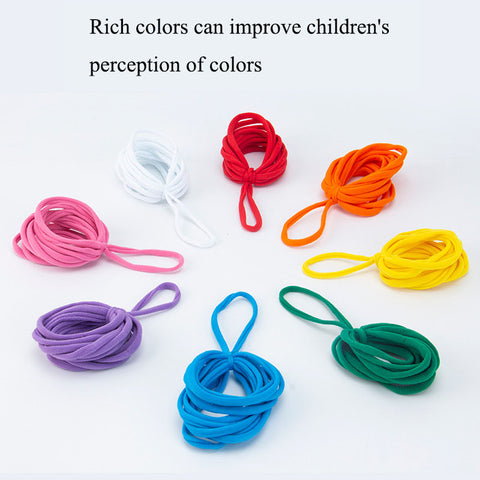 【Easy to use】It's easy to operate and doesn't need any tools at all.The product comes with a detailed manual, which has a step diagram with a diagram, which can be easily understood by children.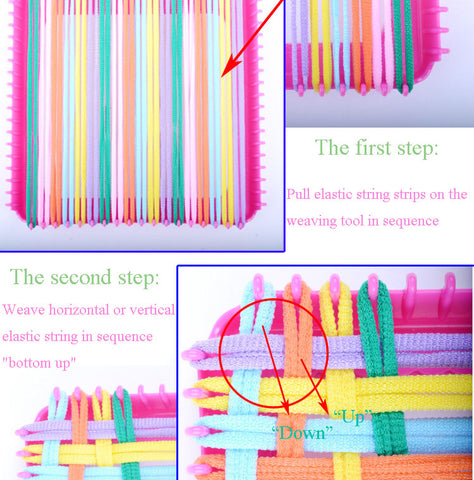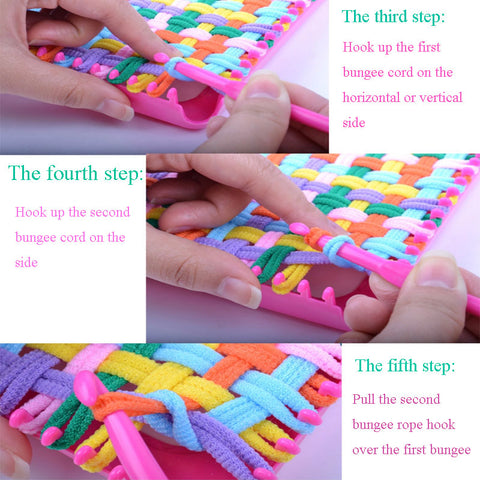 【192 Ropes 】The product originally had 92 braided ropes in 8 different colors. Now we are giving away another set of braided rope. You received the parcel with a total of two sets of braided ropes, a total of 192.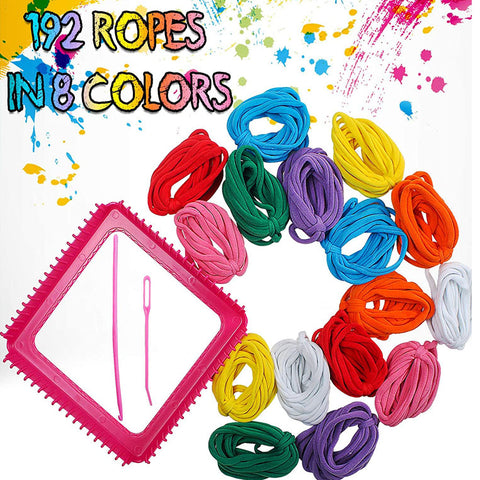 【Product Accessories】Includes a packing box, 1 plastic loom, 8 different colors of braided ropes, 1 needle, 1 crochet hook, 1 piece of yarn to sew and 1 Tutorial map. It's very suitable as a birthday gift, an Easter gift for a little girl.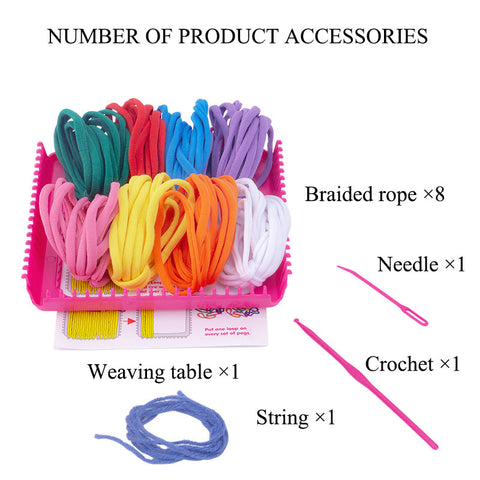 【Product Information】
Product Size: 

25.5*22*6.5cm

Weight: 350g
Suitable Age: 5+