【Multifunctional & Explore the Natural World】 The observation barrel can be used to collect insects, plants or fish. The perfect insect trap for kids! With the help of 4 times magnification eyepieces, children can observe small insects, plant textures, small fish, turtles, shells and other marine animals at close range, leading them to explore nature and learn scientific knowledge.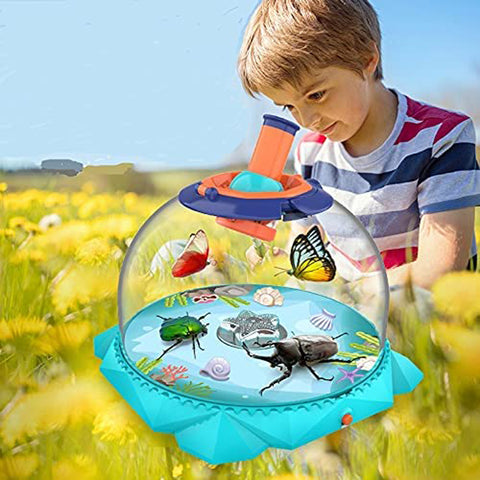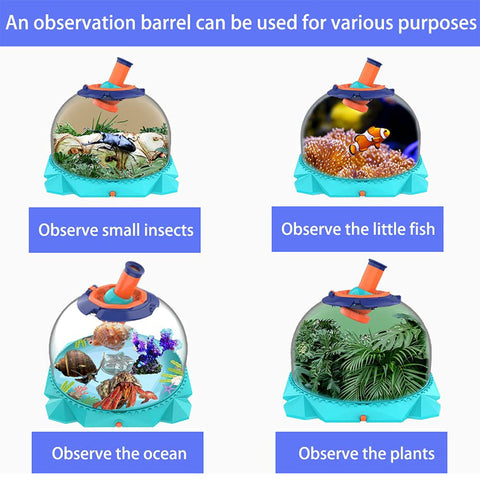 【360 Degrees Rotation】The observation lens barrel can be extended up and down or rotated 360 degrees, and the animals or plants in the barrel can be observed in a panoramic view. The observation mirror is 5 times magnifying glass, which can magnify the observation object 5 times and observe their lives clearly and closely.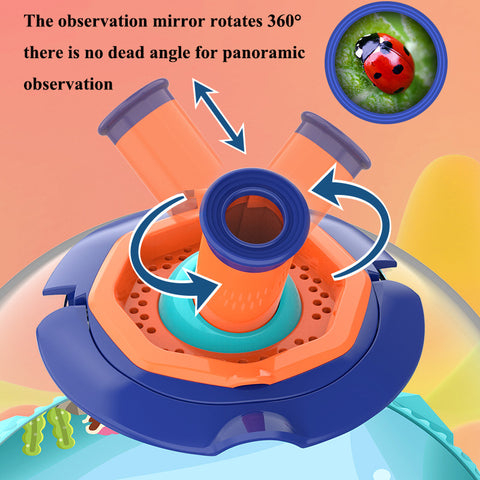 【Easy to Carry】There is a handle around the top cover of the insect observation barrel, which is very easy to carry. Participate in outdoor activities, explore the mysteries of nature, and children carry them with them. When you catch bugs, fish, or other creatures, you can put them in the bucket and cover the lid to prevent them from escaping.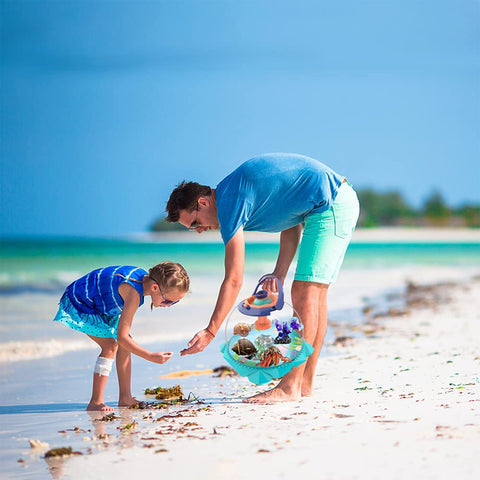 【Multiple Ventilation Holes】There are multiple ventilation holes on the top cover of the transparent observation box, which can provide fresh air for the boxed plants or insects. The top cover can also be opened to put the caught small animals into the box. The surface of the box is smooth and transparent, easy to observe and safe to use. In addition, we give an extra magnifying glass and fish scoop. You can also put fish and water into the bucket at the same time.
【 Bottom Lighting Design】The built-in light of the observation barrel. The bottom seal design is waterproof and leak-proof. There are three different colors of light, you can switch at will, they are red, blue, and white, creating a dreamy underwater world scene.( Requires three AAA batteries)
【Product Information】
Product Size: 17.5*17.5*13cm

Weight: 250g

Suitable Age: 3+

TIP: Our product do not include batteries

Have CPC, EN71,10P certification