【Outdoor Explorer Kit】 Kids will want to spend hours outside with their new outdoor explorer kit. We wanted to encourage kids to be outside in nature and have less screen time inside. Use the butterfly net to catch butterflies and document various bugs by using the observation bottle with a magnifying glass. Watch your kids enjoy their time in the sun with this backyard explorer kit while they fill their bug containers.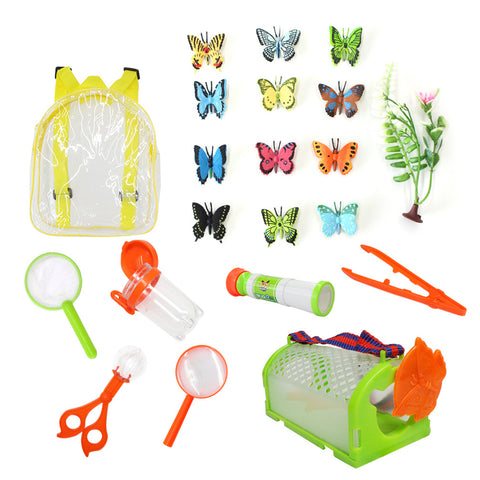 【Full Equipped Adventure Equipment】 The backpack includes12 butterflies, a small schoolbag, binoculars, a catching net, flat-tipped tweezers, catching the ball, magnifying glass, collection bottle, catching collection box, small sapling. This equipment is a good gift to satisfy children's curiosity about nature so that children can learn knowledge in play and get natural education.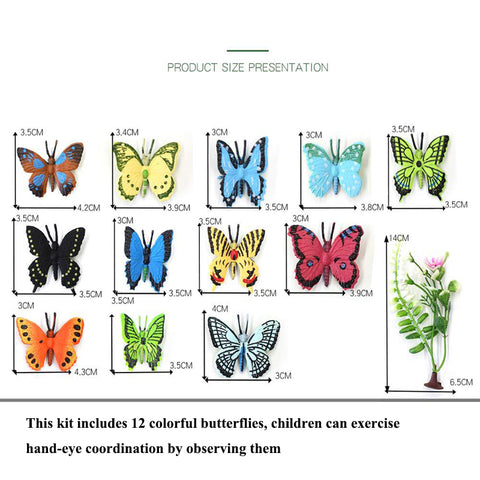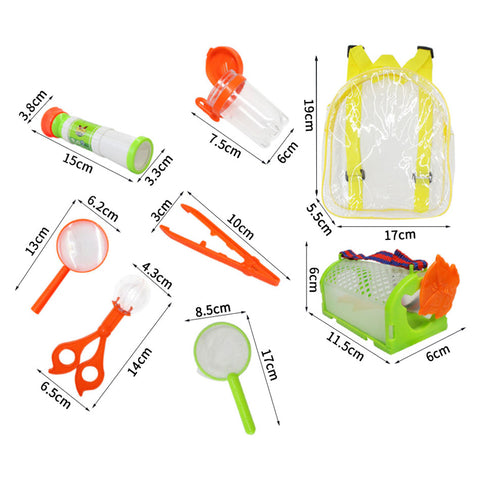 【Educational Science Toy For Kids】Your little outdoor explorer will have an enjoyable learning experience using this butterfly net set and bug catching kit for kids. Learn about the different types of butterflies, bugs, critters, and insects out there. Spend quality time with your children identifying what bugs or insects they have come across with this critter catcher for kids.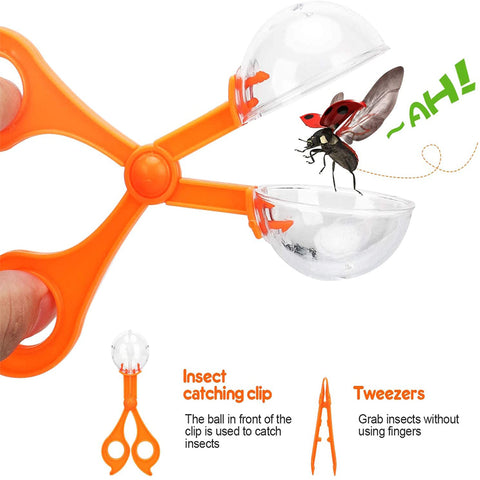 【Safe Material】They are made of the best quality materials and are absolutely safe for your children. What's more, they are specially designed to be able to withstand the daily wears and tear, so that your kids can enjoy them for a long, long time!
【Ideal Gift】This is the best educational outdoor toy. You will help keep the kids off the video games as they explore their environment outside. Our catching butterflies kit for kids is the perfect gift (Christmas Gift) for kids present for any occasion.
【Product Information】
Product Size: 19*17*5.5cm
Weight: 220g
Suitable Age: 3+