【Xmas Stocking Stem Gift】Portable microscope provides high magnification for educational applications. It is very small and convenient, and it does not take up any space when you go out.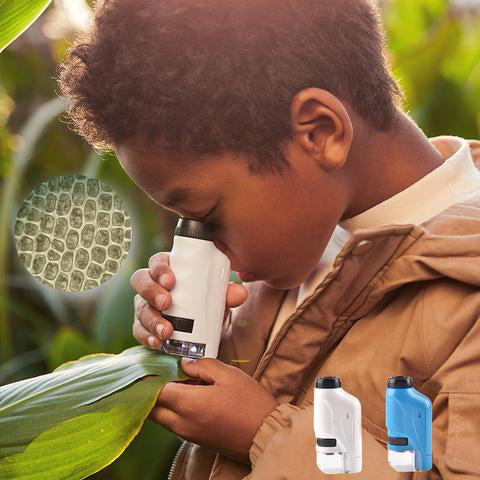 【Easy to Use】Zoom Pocket Microscope with 60x-120x Power Magnification. The microscope is easy to focus on, just need to rotate the focus knob slowly, then you can see clear images. Just need to put in two AAA batteries. (our product do not include batteries)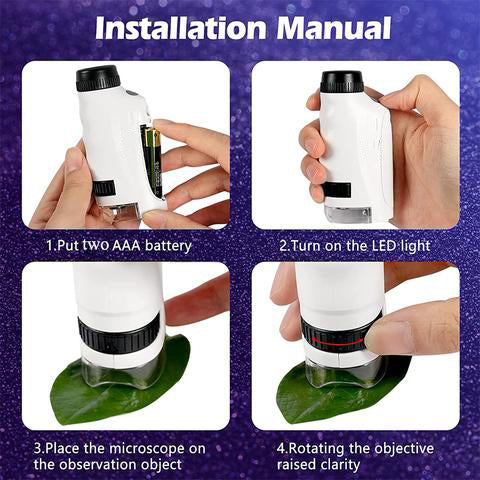 【Lightweight & Portable Design 】Perfect Hobby Microscope For Viewing Trichromes, Stamps, Coins, Fabric, Bugs, Nature, Printing, Electronics, and More.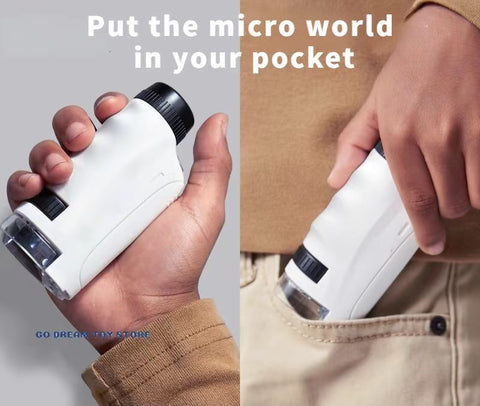 【HD Lens】The use of environmentally friendly aspheric PMMA optical lens, strong light transmission, 10-year warranty, adopts anti-leakage design. Let the child take a break for immersive observation.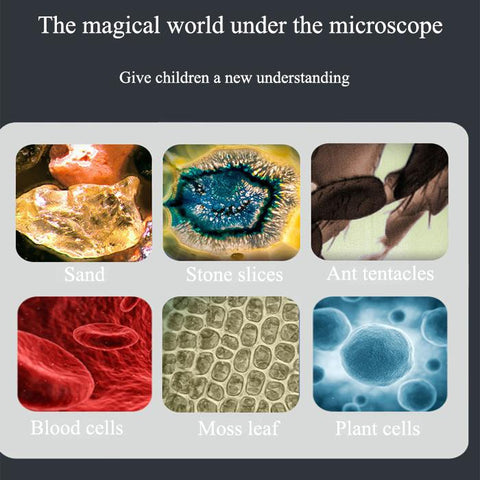 【Bulit-in LED Lights】Gentle light does not hurt the eyes, and the use of a white light source can truly reflect the observed colors.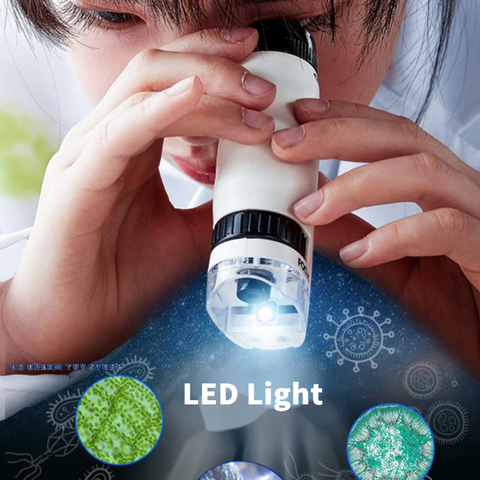 【Benefits】By exploring the microcosm, not only can children's scientific thinking ability and observation ability be cultivated, but also the children's attention to outdoor things can be improved, and the time for electronic products can be reduced. This is a science toy. Children can observe different specimens through a microscope, which is very suitable for children.
 【Product Information]
Color: White/Pink/Blue

TIP: O

ur product do not include batteries