【Learning Letters & Words】Magnetic Word Spelling Game Book focuses on the letters of the alphabet. It encourages your child to recognize the pronunciation and name of each letter and write the shape of the letter. Bright colors and vivid pictures can inspire your children's interest in learning, Kids can learn not only the letters but also some words.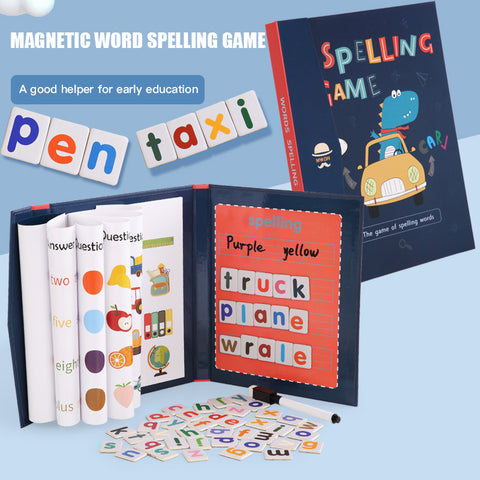 【Durable & Safety Materials】 This magnetic alphabet learning toy can be attached to the iron cover, the magnetic drawing boards. Durable material won't be falling off or tearing apart. Perfect size for children's hands, kids can easily hold it.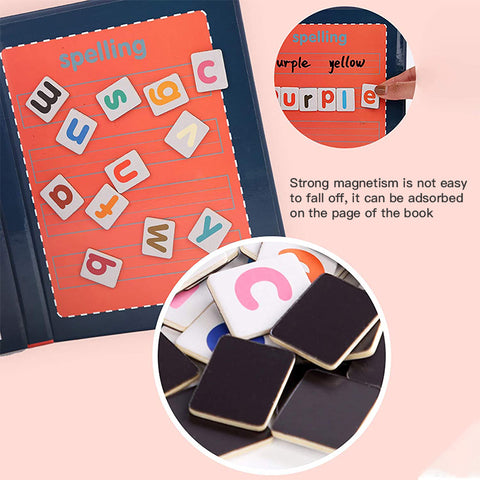 【8 Types of Words】There are 8 types of words, number, color, fruit, transportation, vegetables, daily necessities, animals, marine animals. Breakthrough page by page, allowing children to improve their abilities during play.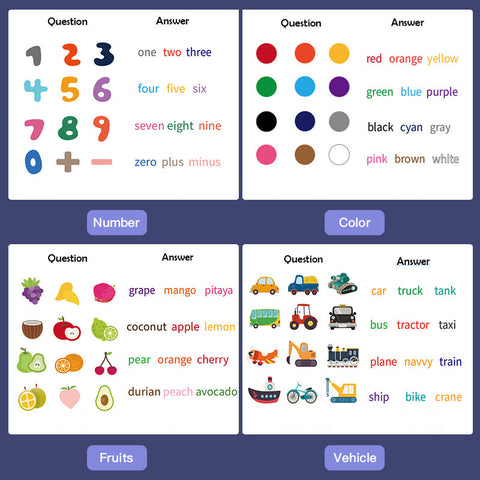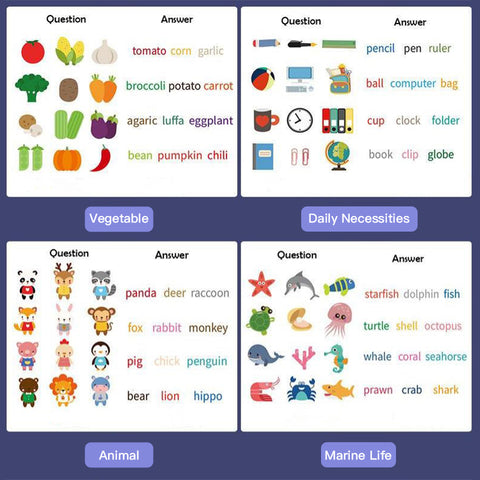 【Step by Step】Teach children colors and letters, let them have simple concepts, and let them understand English words through the grouping of words, step by step.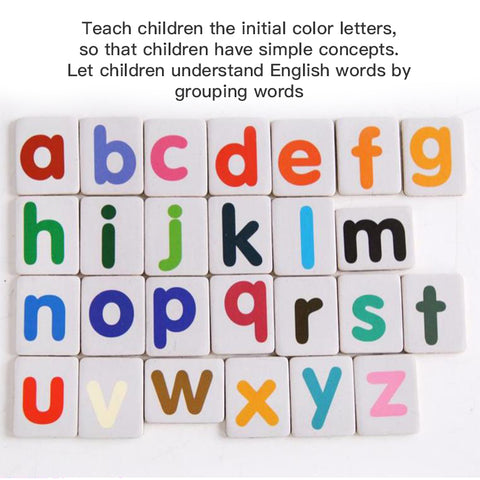 【Book Holder Design】Book holder design is very convenient to use, you can play anytime, anywhere.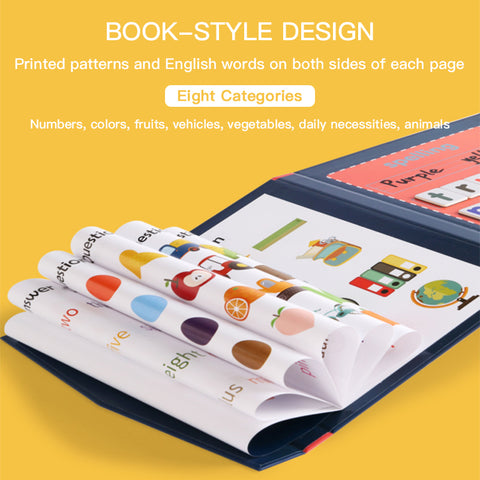 【Easily Erase】Children can practice on the writing page and erase the wrong words.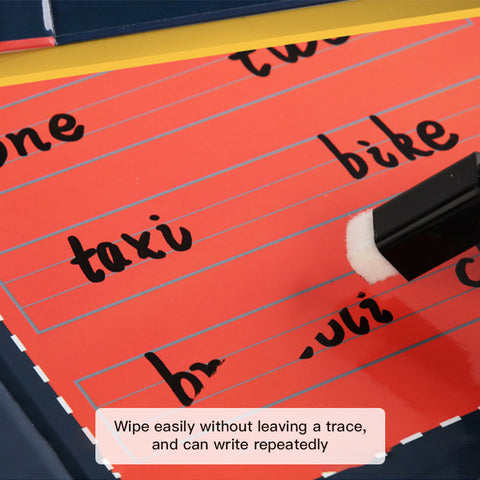 【Product Information】
Product size: 22 x 17.5 x 1.8cm
Product weight: 400g
Suitable for babies: 3+
Product contains: book x 1 + alphabets x 52 + pen x 1