【Pretend Play Makeup Dresser】This princess dressing table is ideal for little girls ages 3 and up. This kid's play table was designed to encourage a child's imagination with kids role play as well as boost confidence with its cute princess theme.
【Various Accessories Toys】The 24 pieces makeup set includes daily makeup tools such as mirrors, combs, lipsticks, necklaces, hairdryers, perfumes, manicures, hair clips, stickers, etc. Satisfy children's desire for beauty and make them beautiful little princesses.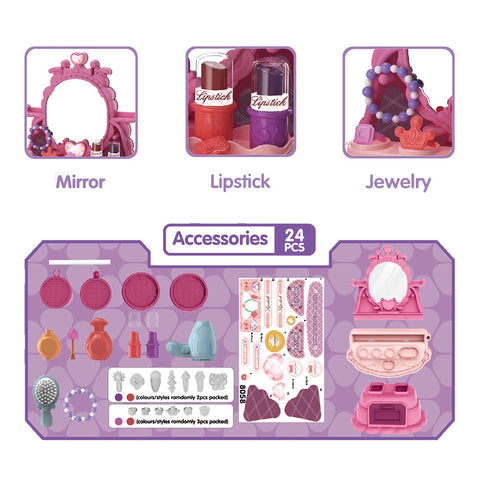 【Environmentally Friendly Materials】The dresser toy is made of high-quality environmentally friendly plastic. They are safe, non-toxic, strong, stable, and easy to assemble.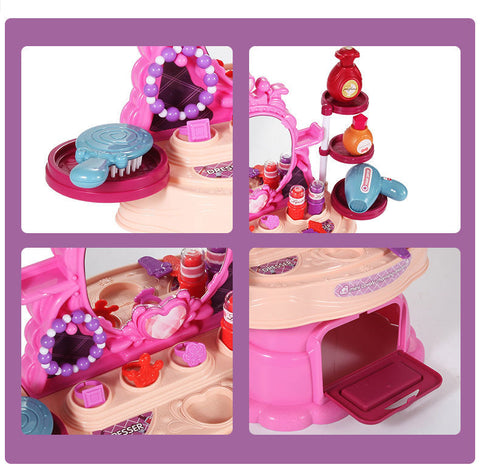 【Storage Drawers & Stickers】Comes with drawers, and there is a storage compartment under the dressing table, which is convenient for children to store these small toy accessories after playing and cultivate children's good habits. 14 stickers can be put on the makeup table to dress up.
【Explore and Expand Creativity】Every little girl wants to mimic their mommy, set the kids vanity set next to mom's, it's a great chance to teach your little one about self dressing up and the essentials of styling hair, inspire their creativity and fine motor skills during creative play.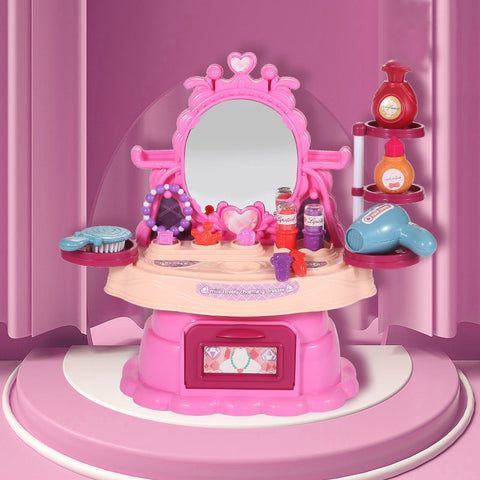 【Best Gift】 All little girls dream to have a vanity light-up table for their make-up. Dress-up toy vanity set with a mirror is designed for any preschoolers or toddler girls. Perfect for kids' pretend role play, dressing-up party, and any indoor activities, school, or house.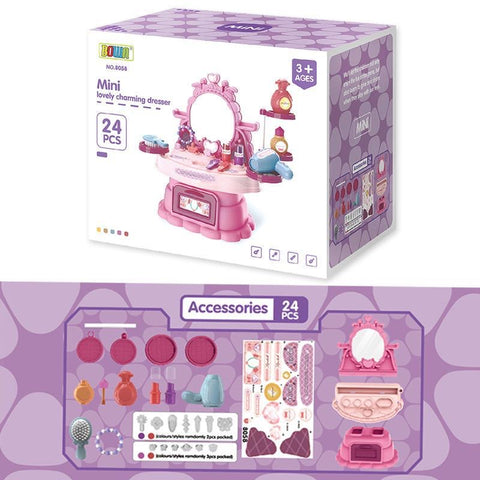 【Product Information】
Gift Box Size: 20*19*8cm
Product Size: 46.5cm*17.5cm*32.5cm
Weight: 560g
Suitable Age: 3+