【Safety Wooden Material】100% natural wood, non-toxic/environmentally friendly materials Beautifully made. Sturdy, accessible & very smooth workmanship. Different from ordinary plastic materials, Great fine motor skills practice and hand-eye coordination which is important for building dexterity and future writing ability. This is a wonderful learning tool for toddlers.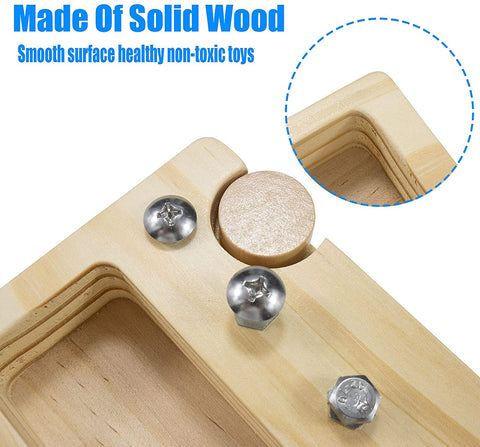 【Educational Board】The wooden Montessori screwdriver board is a unique basic skills education board, allowing children to learn to solve challenges independently, encouraging storytelling and imitating role-playing.
【Easy to Use] Our Montessori screwdriver board set is very easy to use, suitable for children over 3 years old. Children can practice using the hex head screwdriver by removing and reinserting the matching screws using the tools provided.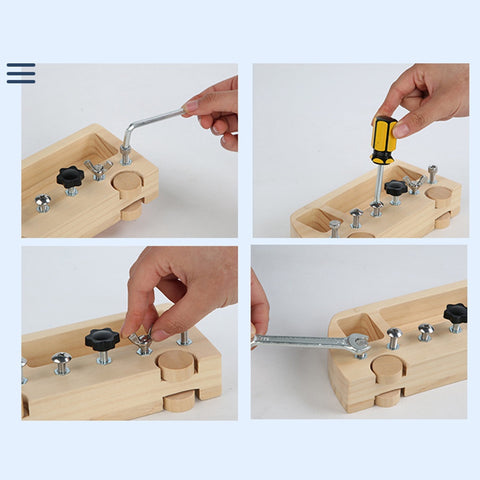 【Product Includes】

Solid wood bus base* 1
Head screw*2
Hexagon socket head cap screw* 1
Outer hexagon screw* 1
Butterfly screw*1
Quincunx handle screw*1
Wrench*1
Screwdriver *1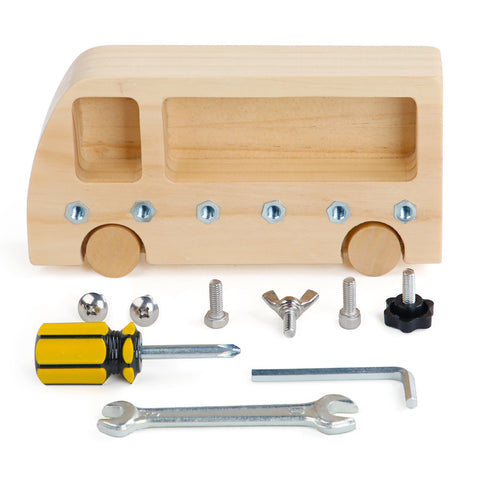 【More Functions】In addition to teaching through games, the screwing driver board helps to develop fine motor skills, explore bolt shapes and learn how to use them correctly.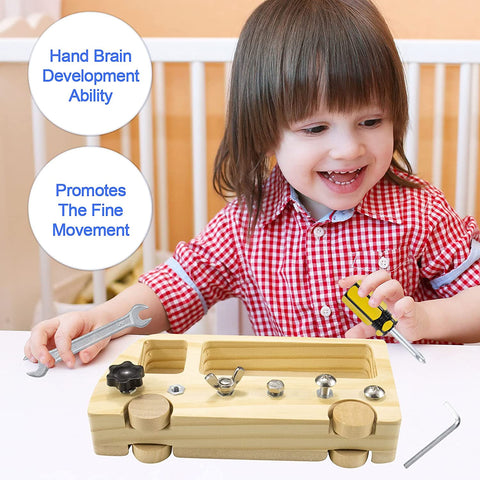 【Product Information】
Packing Size: 

20*10.2*4cm

Weight: 410g

Suitable Age:

3+

Material: Wood