【Product Description】This mosaic sticker has a total of two themes, one is an animal series and the other is an ocean series. Each theme has its own uniqueness. The baby can first get familiar with the details of the animal, feel the living environment, and let the baby know the animal step by step.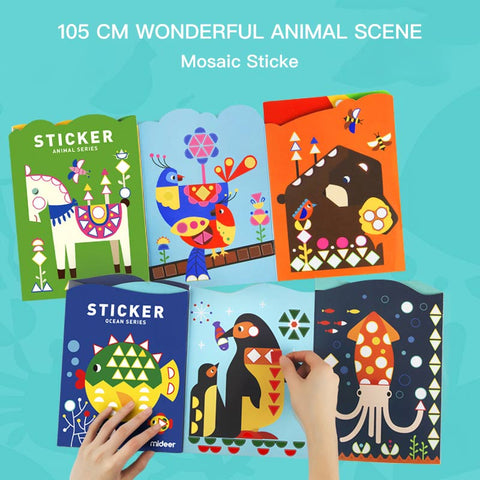 Animal World Series Sticker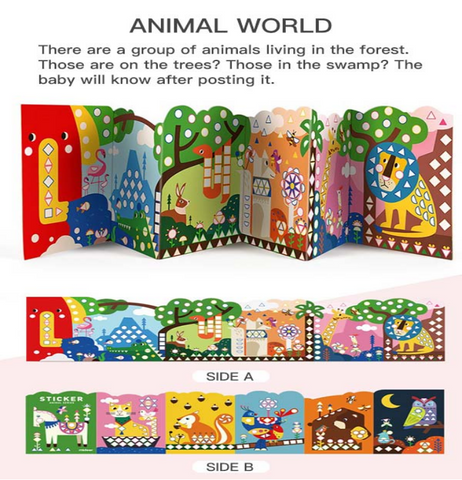 Ocean World Series Sticker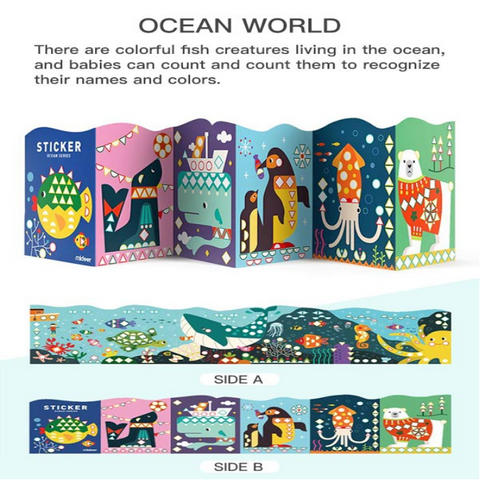 【Double-Sided Design】One side: Single animal, can observe the animal in detail;  On the other side, the overall scene, showing the living environment of animals. Foldable design; Small and light, fun choice for the journey.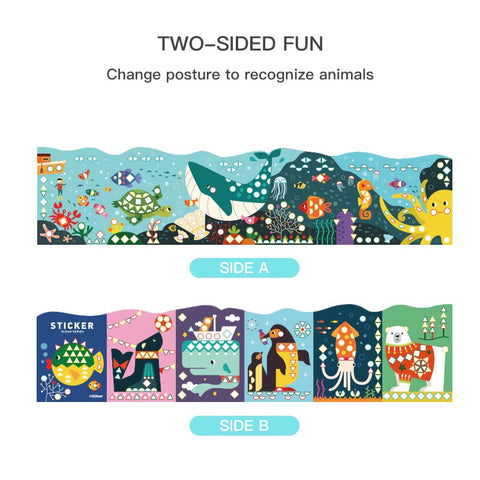 【Benefits】Cultivate children's ability to recognize colors, and enhance children's mathematics and hands-on skills through pasting. Help your baby build a complete knowledge system.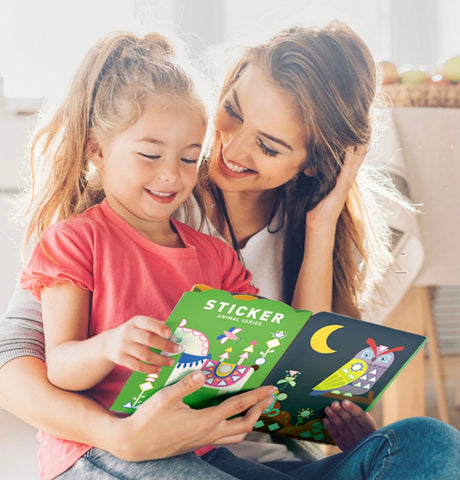 【How To Play】
We leave space on the nice illustrations, and children can finish their paintings simply by pasting the corresponding color. In this easy and simple mapping game, children can fully exercise their fine movements, enjoy success, and improve self-confidence.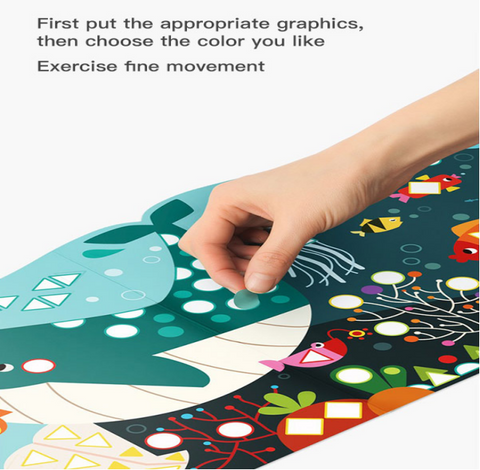 【Included】A manual, 600+ stickers including 5 colors and 4 graphics.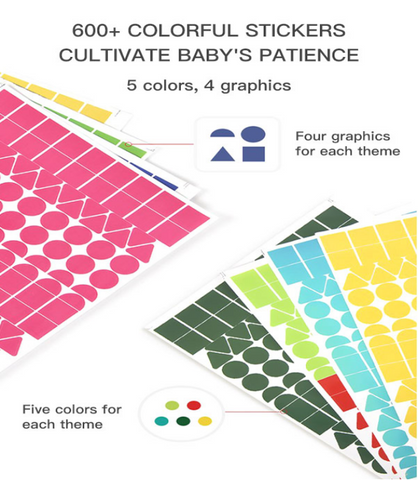 【Safe Material】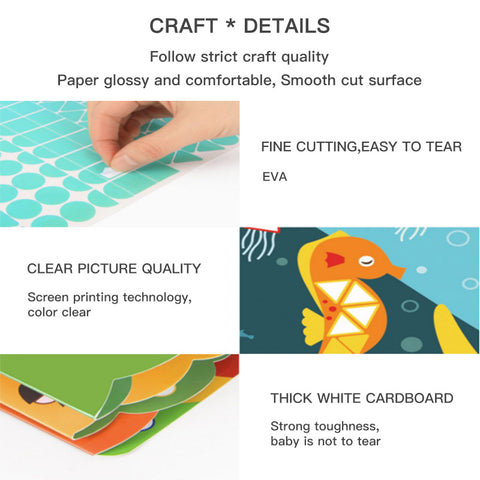 【Product Specification】
Suitable Age: 3+
Weight: 190g
Product Size: 25cm×17.5cm×1cm