【Product Description】My Time Travel Puzzle is a great way to introduce a child to numeracy via beautiful illustrations of animals. The center of the puzzle has a clock with moving hands to help the child learn about time. Putting the puzzle pieces together to form the clock, kids can explore various cute animals on the puzzle, count the numbers of each animal and match with the clock time. They get to assemble the puzzle pieces by matching the number with the number of animals in the cars of a train.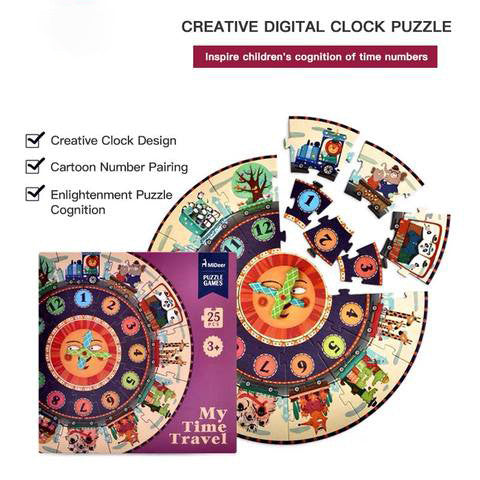 【Multiple Benefits】
Large puzzle pieces are easy for small hands to grip. A great educational puzzle for young kids to learn time concepts and develop fine motor, hand-eye coordination, and problem-solving skills.
Adopt clock design to radiate the thinking and imagination of time and animals.
【Specific steps】
Stitch the outer ring puzzle according to the number of animals.
Stitch the inner ring puzzle according to the corresponding.
Rotate the pointer for time training.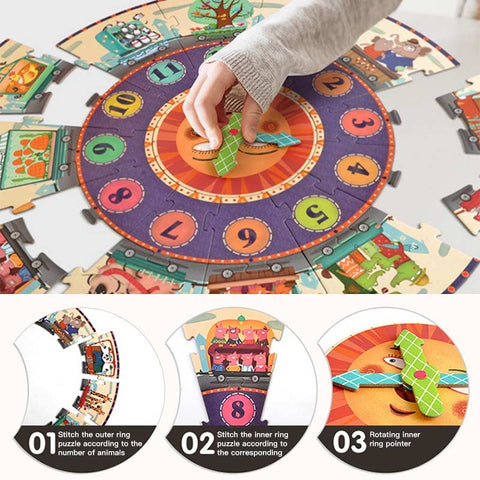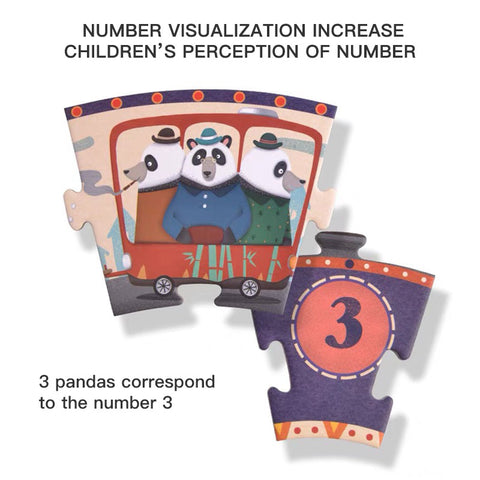 【Monolithic display】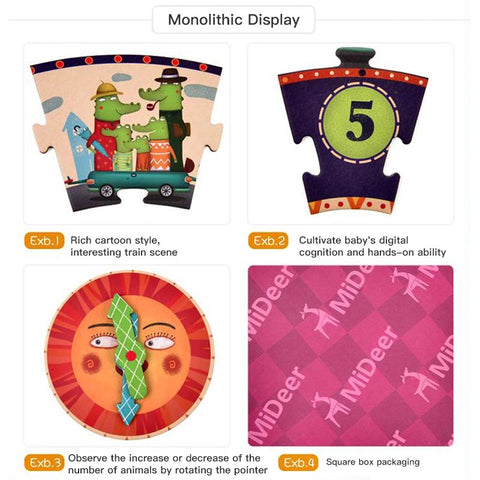 【Product Information】
A total of 25 puzzles, 12 numbers, 12 animal puzzles, and a pointer puzzle.
Suitable Age: 3+
Material: High-quality paper
Weight: 770g 
Product Size: 25 x 25 x 5cm (box), clock is 50 x 50cm