【Product Description】This latest children's board game will challenge your child's logic, concentration and analytical skills. The estimated game time is approximately 15 minutes so this is great for entertainment when you're going out for a meal, traveling, or just need some entertainment at home. The game board pieces are double-sided so you can have 18 different game board variations. Ocean board game is for 2 - 4 people and the objective of the game is to have the next piece match the color or animal of an adjacent square. This game is a great brain teaser for your little ones and they will be asking for more.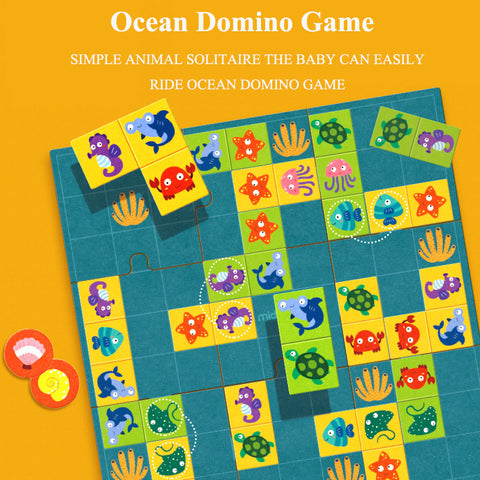 【How To Use】Place the sheet as you want. Then have the children put the domino in. Most importantly, you have to connect the little animals to be the same. The purpose is to make the kids be observant and recognize different shapes.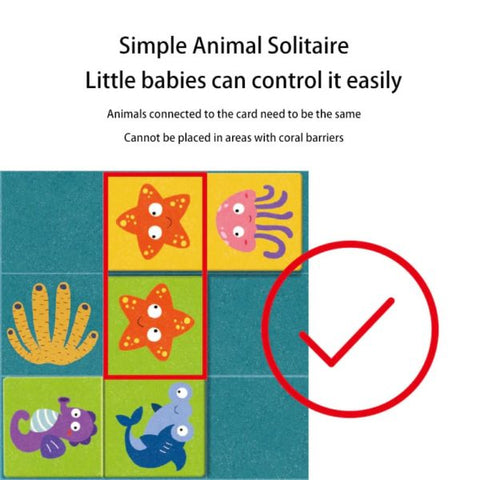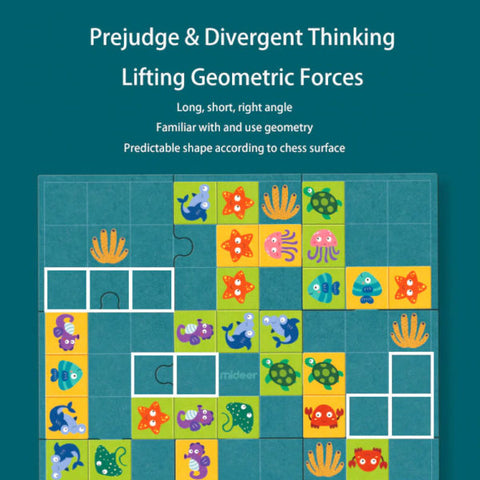 【Educational Benefits】Builds tactile, geometry, thinking, and learning skills. Introduces color and object recognition. Builds confidence and boosts self-esteem by providing a sense of achievement. Introduces children to the world around them and is excellent for interactive learning play.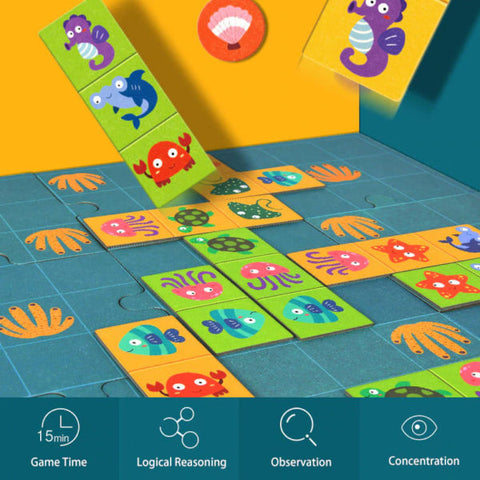 【High Quality】Non-toxic, large piece, extra-thick, environmental-friendly material.Plant ink, every piece of product is clearly printed, with smooth edges and no burrs.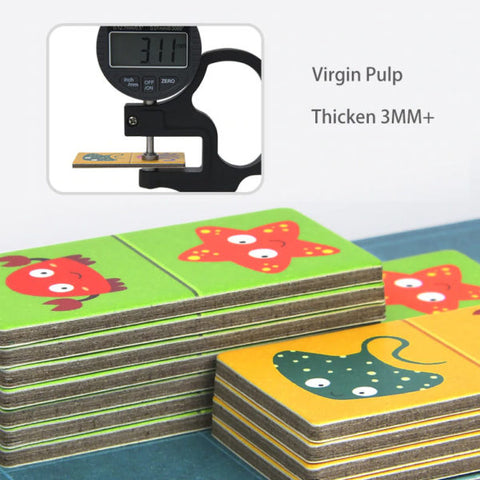 【Best Gift】Ocean Domino Matching Game not only offers great solo play opportunities for your preschooler but is also a great game for adults to join in on the fun. It takes just 15 minutes to play, less than 5 minutes to teach, and makes a fantastic gift.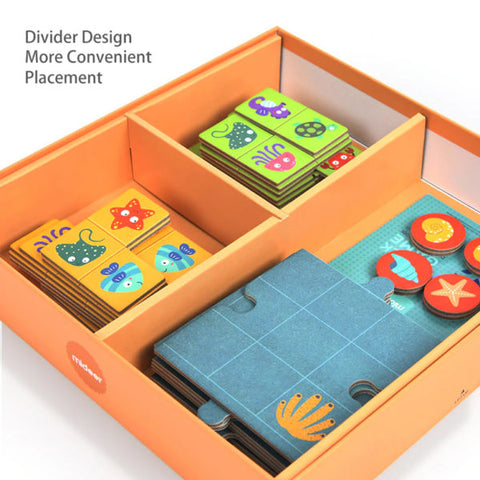 【What's included】 Long Solitaire Card*8, Round Reward*8 ,Long Solitaire Card*8, Solitaire Card*8, Manual Book x 1, 9 piece puzzle. Available on both sides.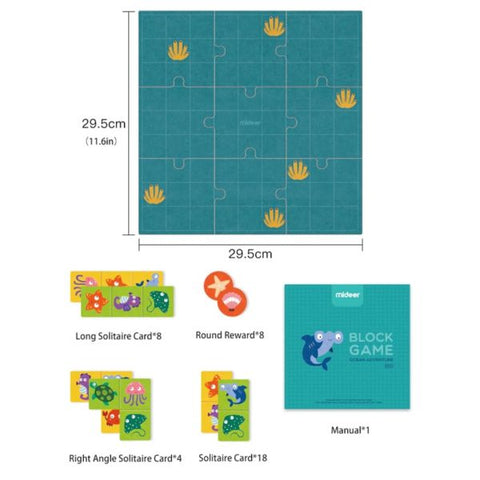 【Product Information】
Product Size: 25*25*5 cm
Recommended Age: 4 years old and above
Weight: 680g
Party game for 2-4 people.