【What  Will You Get】Come with 21pcs explore tools and toys. It contains
a storage bag, binocular, 2 magnifying glasses, 2 bug jars, bug carrier case, whistle, tweezers, backpack, butterfly net, bug tongs, notepad, pencil, insect trap, glasses cloth and 6 insect models.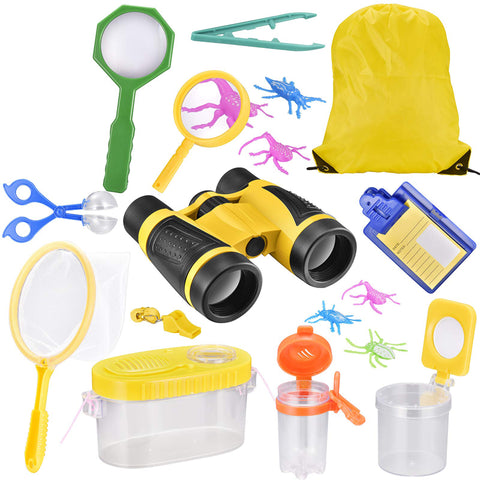 【Inspire Curiosity and Imagination】The kid explorer kit will stimulate your child's need for discovery. The magnifying glass allows children to observe bugs closely. Featuring bug containers, a butterfly net, tweezers, a bug collector, a notepad and a leaflet on common insects close to you, your kids can study and keep track of all the bugs found in the grass. Stimulate interest in the unknown natural world so that children can learn knowledge in play and get natural education.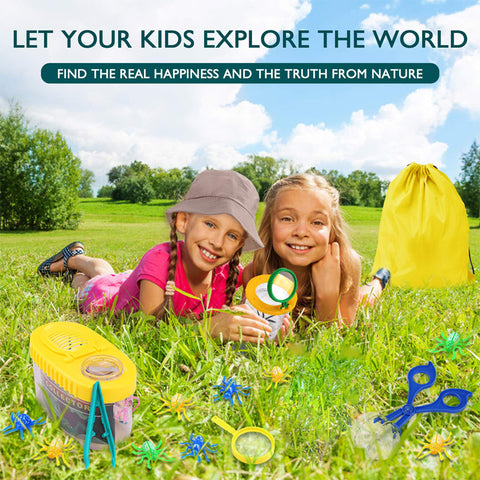 【High-quality Material】Made of Non-toxic and Odorless plastic material, nature exploration kit is safe for your children to play, and easy to use for kids' small hands with a longer use-time. Kids don't have to touch the bugs to observe the insect, plants, and the whole of nature.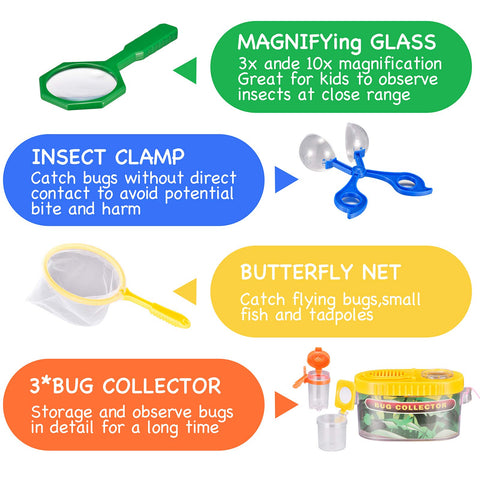 【Back To Nature】 Take your kids to the outside with this explorer kit, they will find nature is more interested than digital products. An awesome and fun way to educate your children on how these critters are important for our environment and why we shouldn't hurt them.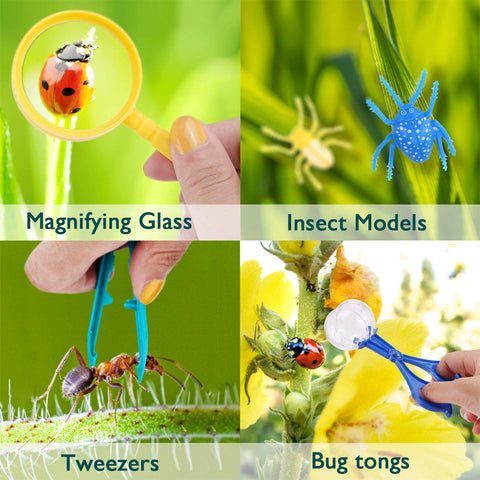 【Let the Adventure Begin】Keep away from electronic devices and games, let us have a good Parent-child time with nature. Suitable for Exploring, Bird Watching, Bug Collecting, Photo Safaris, Stargazing, Hiking, Camping, and Imaginative Adventures, etc.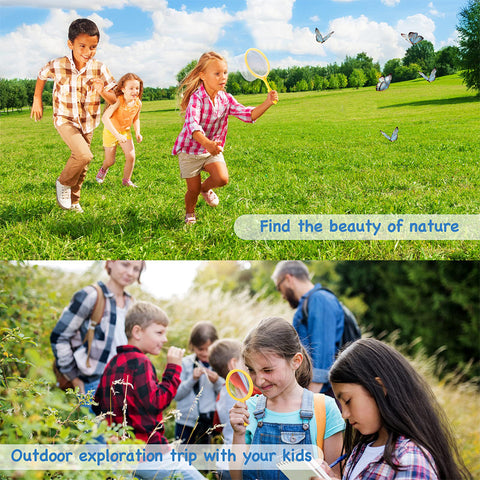 【Educational Gifts for Kids】Our outdoor explorer set will be your best choice for your child as gifts. It will teach your kids more things about nature, such as the name and appearance of creatures in nature, the sense of direction.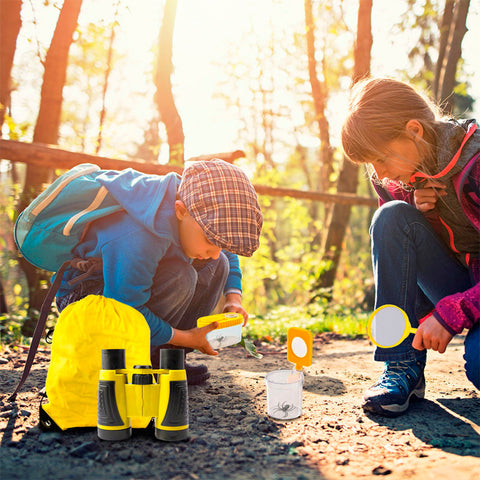 【Product Information】
Product Size:25*17*10cm

Suitable Age: 3+

Weight: 700g