【Beach Toy Set】Our beach toy set includes a silicone sand bucket, a sturdy silicone shovel and six soft silicone sand molds in one convenient set. Your little one will love making shapes and sandcastles and at the beach or in their sandbox at home.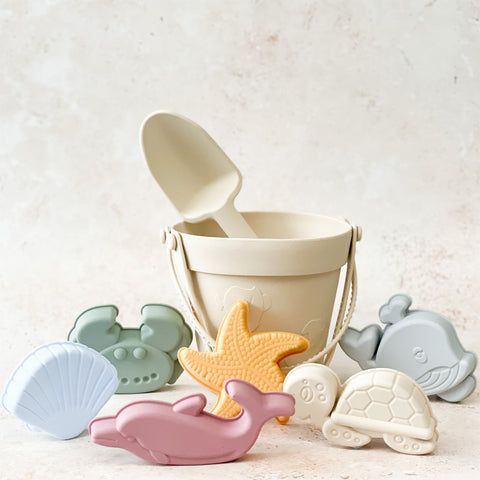 【Premium Quality】Silicone is durable, so you don't have to replace your toddler sand toys each year. The advantage of our silicone bucket set means, unlike cheap plastic sand, play toys, these won't break when dropped or stepped on and won't crack. Whether they're playing outside or indoors, our sand toy set is sure to keep them busy all day long.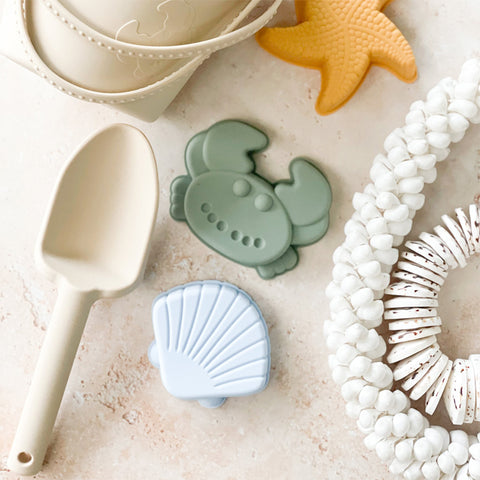 【Travel-Friendly】Packing this bucket, scoop and 6 sea creature molds is a breeze. Made from soft and flexible silicone, you can stuff everything in the bucket and into your suitcase or toss them in the back of the car without having to worry about it cracking or taking up too much space. Each set also comes with a handy cotton travel beach bag for extra convenience.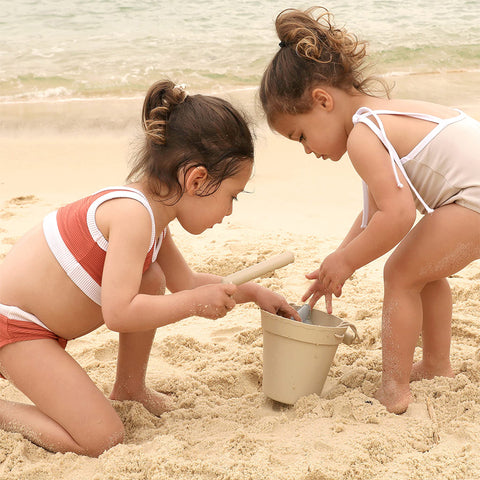 【Perfect Size】This sand toys set is a perfect size; not too big; not too small; great for boys and girls; toddlers or even older kids; cultivates imagination and creativity; these beach toys can be used for beach fun or even in your backyard sandbox or with your kinetic sand kit.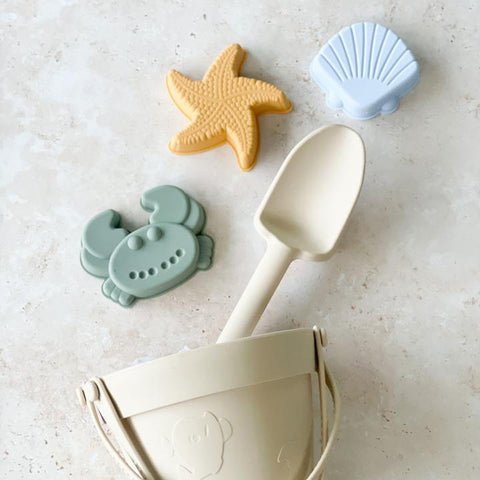 【Product Information】
Suitable Age: 3+

Weight: 435g

1 x Silicone Bucket (Approx. 14cm x 15cm)

1 x Silicone Spade (Approx. 22cm x 7cm)

6 x Silicone molds (including a turtle, crab, whale, dolphin, starfish and seashell)