【Learning Through Play】A fun and effective way to teach young children critical skills. This toy helps create the link between learning and playing, allowing kids to learn essential skills like getting dressed and in turn helping them build self-confidence. It is recommended to play this busy board under the supervision of parents or children over the age of three.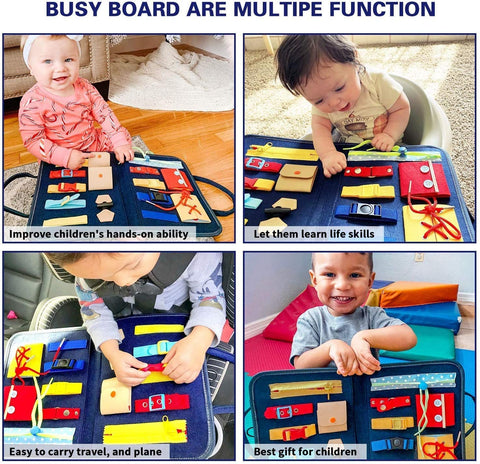 【14 in 1】6 Colorful buckles, 1 shoelace, 1 snap pocket, 1 olive buckle,1 velcro, 1 blue elastic, and 1 zipper teach,1 adjustment buckle, 1 clothes button. The parts are small and easy to handle for small hands, which can keep kids hooked. It's also an ideal bag to improve fine motor skills.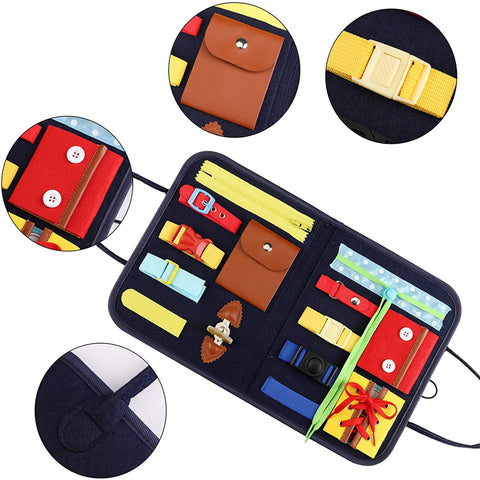 【Soft and Safe】The toy is made of high-quality wool, soft without hard corners, no harm to the skin, no peculiar smell. The components are tightly nailed to the educational toy and will not be torn off by the baby or swallowed by mistake. Montessori toys are very durable and will not cause excessive damage to the components.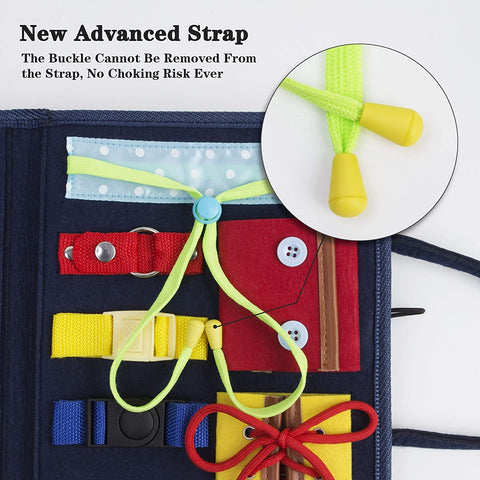 【Ideal Gift For Toddlers】This learn-to-dress activity board is the perfect gift for toddlers. As well as helping kids with essential fine motor skills, the board provides a sensory experience that is suitable for a wide range of developmental levels.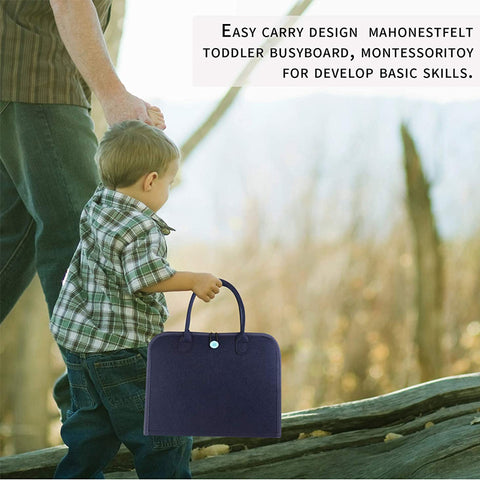 【Light &Portable】 Made of soft felted wool, the board is flexible with no hard corners. Great Travel Toy Choice: The busy board measures approx 44x28 cm and weighs 0.22kg. The light design allows children to use this board in cars or airplanes.