【Product Description】This irregular-shaped animal puzzle has three themes, namely dinosaur, dolphin, and unicorn. In the dinosaur puzzle, children can explore the mysterious dinosaur century. In the dolphin puzzle, children can seek out many creatures in the ocean world. In the unicorn puzzle, children can travel around Andersen's kingdom and play in the fairy tale world.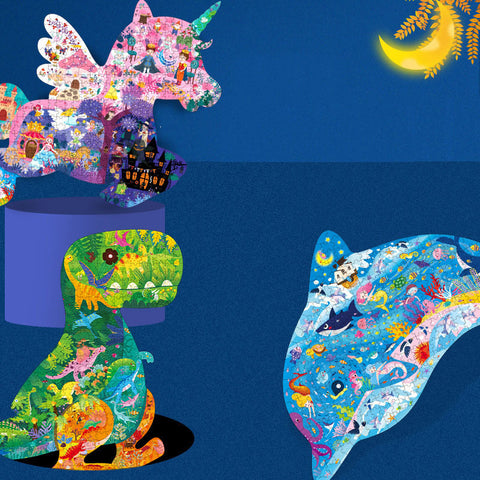 【Ideal Gift for Kids 7+】: Our puzzle is an ideal gift for children aged 7+. The puzzles for children are great gift choices for a birthday, Christmas New year, or holidays. This cute puzzle can build kid's skills such as concentration and creativity.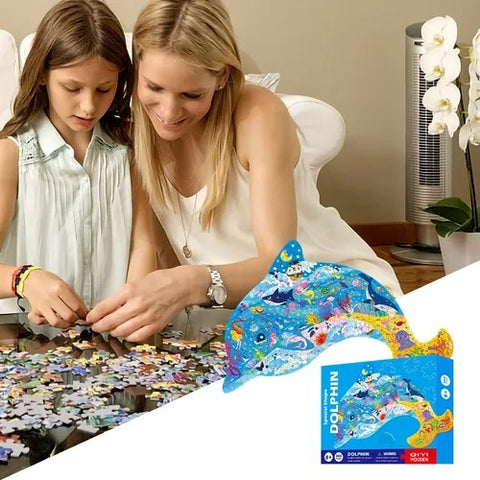 【Art Puzzle】The number of puzzle pieces is more than 300+, and the difficulty will be even greater. The completed puzzle can be used as a work of art to decorate a warm home, with a strong artistic flavor.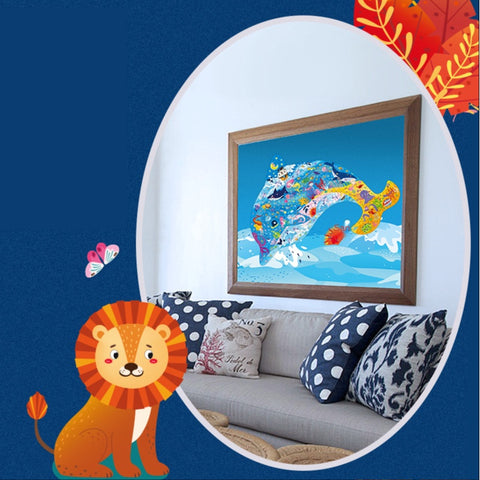 【Benefits】There is rich content in the puzzle, which can satisfy the children's strong interest in learning. Each puzzle has colorful patterns and various knowledge points to satisfy children's curiosity.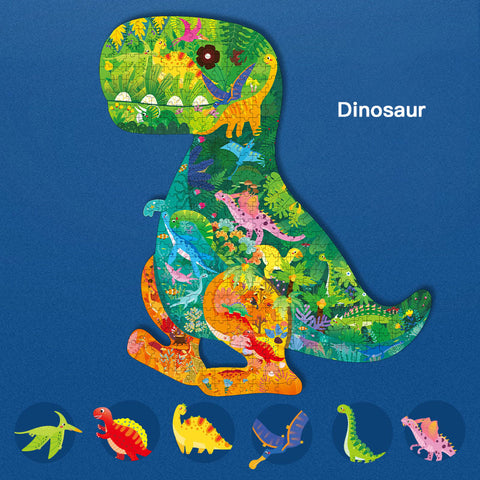 【Product Information】
Puzzle Size:  Dinosaur  63.3 cm × 50.8cm 
                     Dolphin    50 cm × 74 cm 
                     Unicorn    52.7 cm × 68.4 cm 
Weight: 700g
Packing Size:29 cm × 24cm  ×5 cm
Suitable Age :7+