【Kit Includes】This gemstone dig kit contains 15 gemstones, a chisel, mallet, brush, magnifying glass, gorgeous learning & instruction guide, and a small sachet to store all the gems. Includes everything needed, let's start.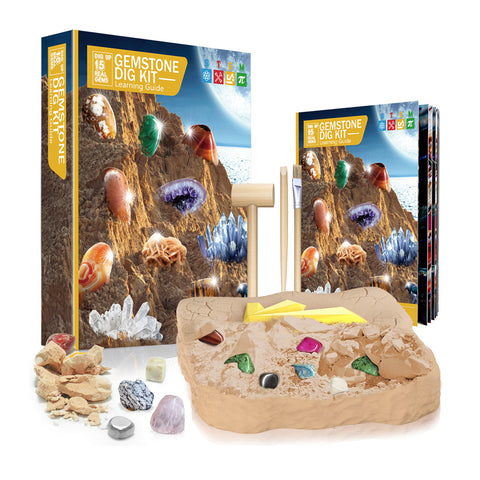 【Dig Up Mine Gems】Get ready to excavate 15 precious gems just like a real geologist! Dig up and discover 15 different gemstones including natural Crystal, Amethyst, Topaz, Obsidian and More. Rinse off the remaining clay for play or to display in a rock collection.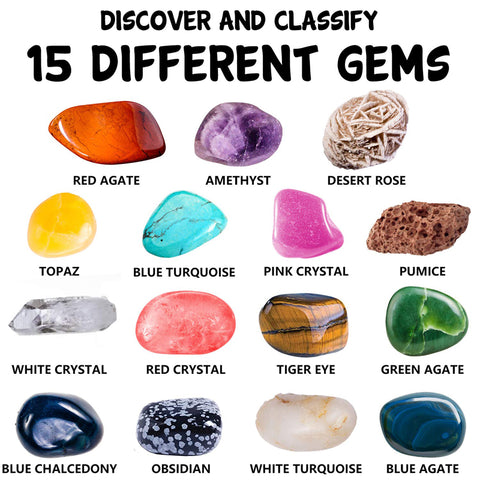 【Excavation Adventure】As exciting as it is educational, our mining excavation kit encourages your child to learn about gemstones and the science of geology in a fun, hands-on way. Sprinkle water on the mining site to soften it and then use the included excavation digging tools to dig up and discover each gemstone.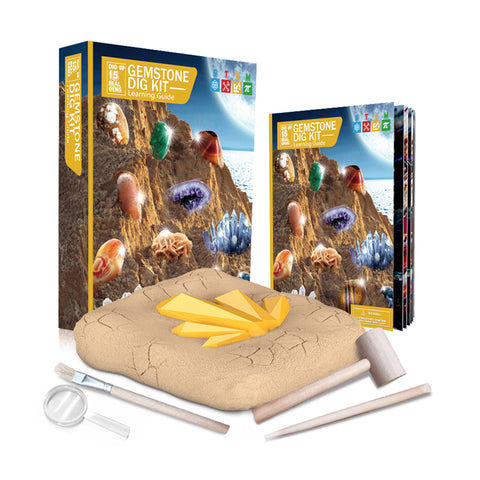 【Recommended】Sprinkle water on the mining site to soften it. This will speed up the excavation process by softening the mining site, making it easier to break apart. Pay attention to the strength to prevent stone damage. Children under 8 please be accompanied by their parents. Careful watching your child not to swallow it by mistake.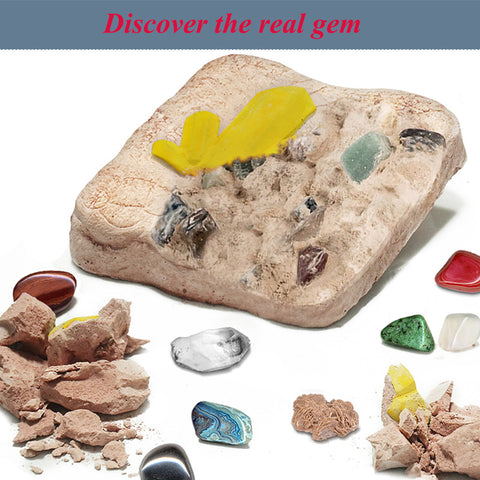 【A Fun Gift】 It's not often that a science project can be fun and engaging, but this kit achieves both! It fascinates children as soon as they pull it out of the box and is a perfect STEM project. It fosters a love for science and crystallography in a fun and exciting way.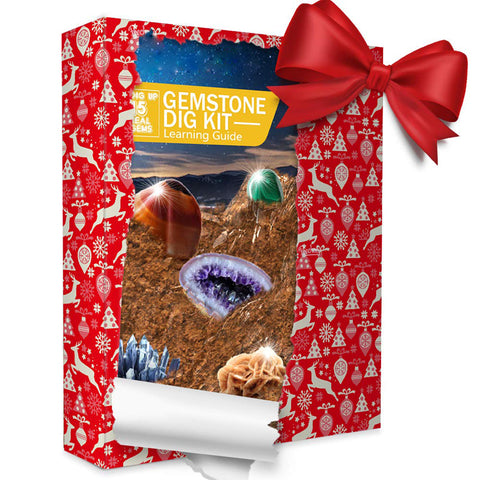 【Product Information】
Weight: 550g
Product Size: 24*19*6cm
Suitable Age: 3+