【Explore The Universe 】Simply turn it on and watch our solar system spin, just like it does in space! Then place the star dome on top, turn off the lights, and hit the switch to project the constellations on your ceiling and wall, transforming any room into a full-fledged planetarium.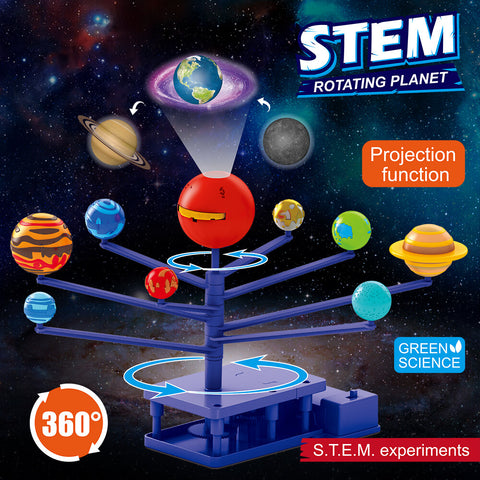 【Projector Night Light 】The sun is a projector that projects 8 beautiful planets on any surface! In the dark, it can project the planets of the solar system onto Wall or ceiling, turning the ceiling into a planetarium to which children aspire.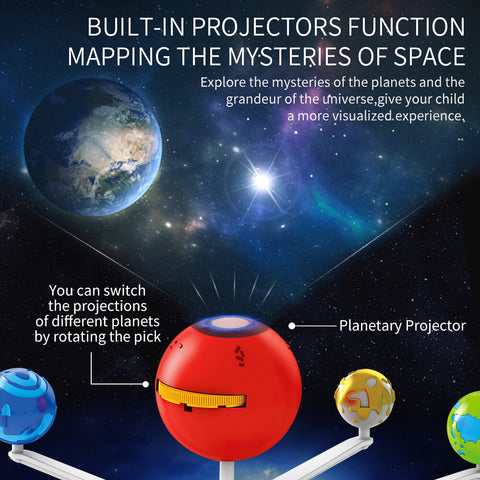 【Convenient to Use】 This easily transportable solar system toys for 6+ kids feature convenient battery operation. No cords or messy cables to trip over. Powered by 2 AA batteries (not included)
【How to Play Solar System Model】
Insert slide: The top planet can be inserted or replaced with slides.
Turn on projection: Turn on the switch to watch the projected image.

Adjust clarity: Rotate the top planet to adjust clarity.


Rotate the slide: Rotate the slide to switch the image manually.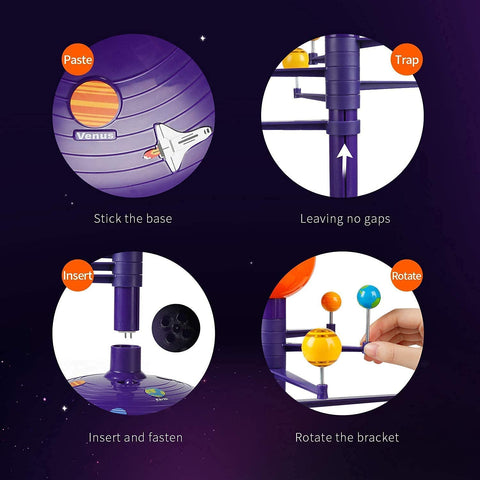 【Develop Intelligence】Encourage your little astronomer to explore the solar system with this motorized model that includes the sun, 8 planets, and the earth's moon. Inner and outer planets move at 2 different speeds to more realistically replicate the planets' movement around the sun.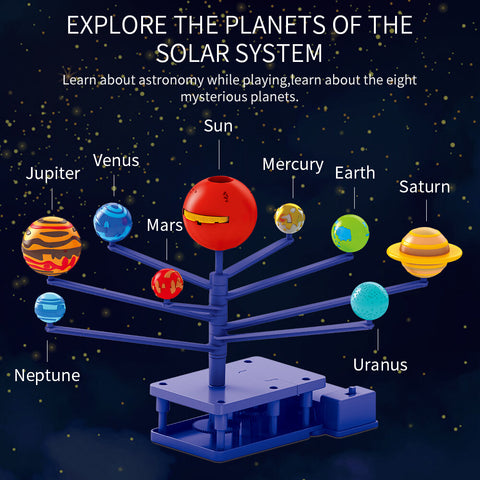 【Educational Astronomy Gifts For Kids】 The perfect Christmas/birthday gift for 6+kids with astronaut dreams, the planetarium projector allows children to understand the location of the 8 planets in the solar system and learn the color of the planets.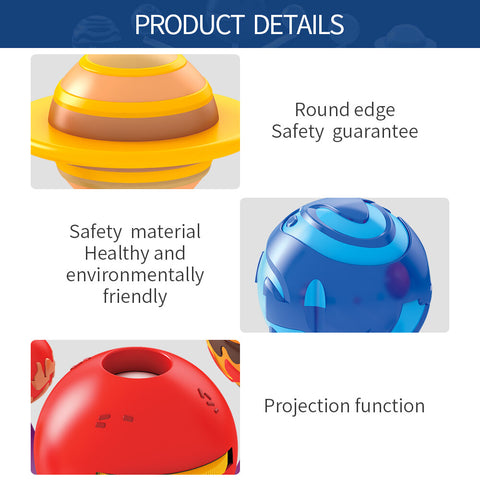 【Product Information】
Product Size: 24.5*21*6cm
Weight: 300g
Suitable Age: 6+