【Six Kinds of Engineering Vehicles】Solar Engineering vehicle is a basic solar DIY toy, it is ideal for a do-it-yourself science fair, summer workshop project. It has a total of six types of engineering vehicles, namely excavator, mixer truck, bulldozer, loading truck, Burrowing vehicle, and forklift.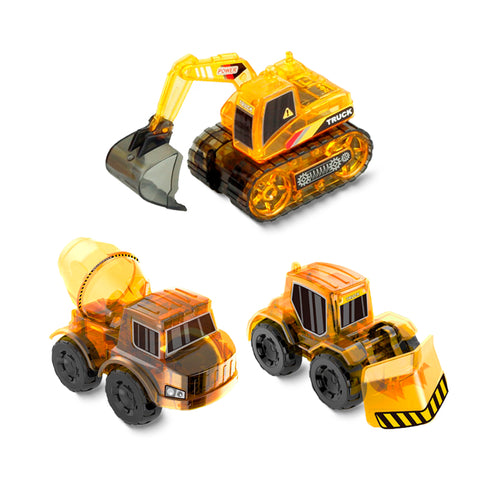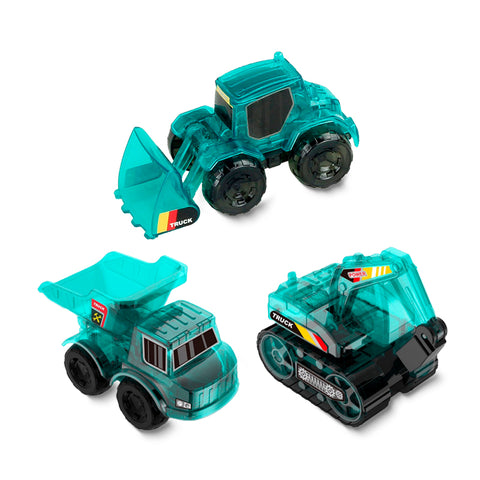 【No Batteries Needed】 Solar system toys adopted the latest solar power technology that collects solar heat energy into an electric energy drive motor, which drives the gears to make the truck walk smoothly.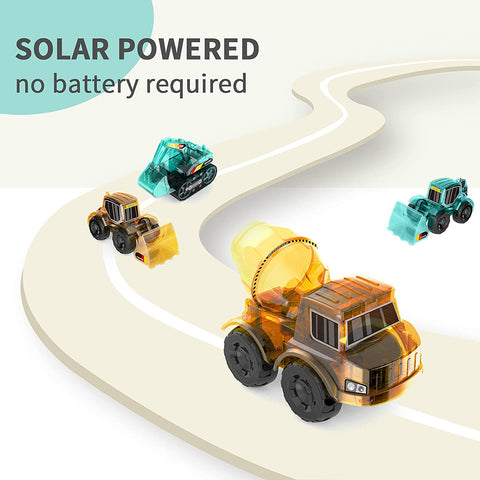 【Easy to Assemble】 Toy engine building kit for kids comes with a detailed user manual, stickers, and all the pieces that built the truck. Beginner model car kit is easy to build for kids 8 and up.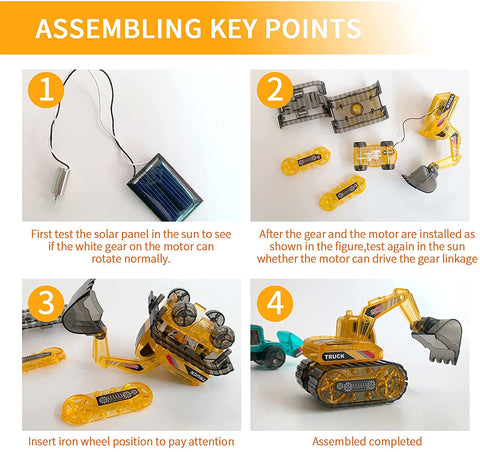 【Improve Independent Thinking Ability】 When kids independently complete the assembly of experiment kits, can cultivate children's ability to think independently.  It helps children build a solid foundation in Science, Technology, Engineering and Mathematics at an early age.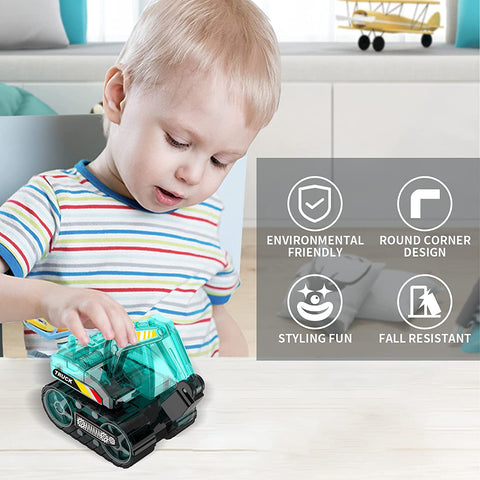 【Ideal Gift】Children can assemble engineering vehicle toys with friends or family, which not only cultivates the ability to cooperate with each other but also enhances the parent-child relationships, leaves good memories for children.
 【Product Information】
Product Size: 14*13*6.5cm
Weight: 130g (one box)  390g (three boxes )
Suitable Age: 8+