【Multi-Page Learning】1 book with different themes to train children writing and drawing skills, including alphabet, numbers, clock, and time cognition. Kids only need to fill water into the pen given and they are off to go. The picture color will be presented on the coloring boards when start drawing or writing.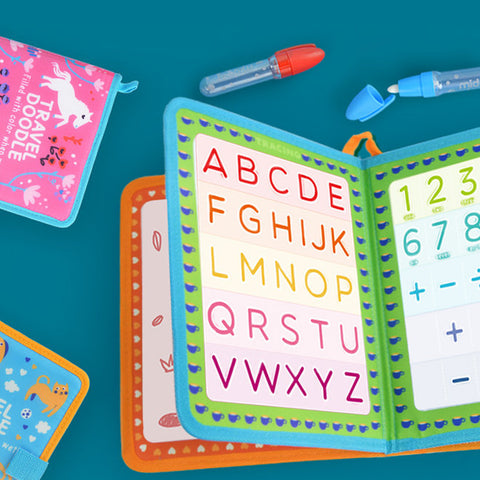 【Product Description】

This Magic Water Learning Book will surely make your children busy, learning, and having fun all at the same time.

Just fill in the pen with water and they're ready to doodle anytime, anywhere.

 Each book has 6 pages of coloring boards. every page consists of learning pictures of letters, numbers, clocks, etc. Fill the water into the pen and start to draw, the picture color will be presented on the coloring boards. 

Available in 2 colors Blue and Pink.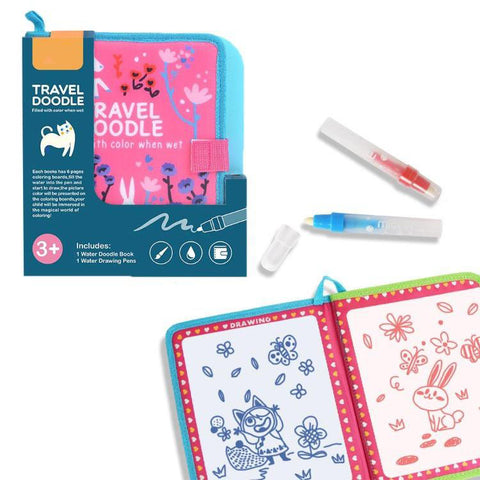 【Reusable】The color will disappear automatically after few minutes, children can draw as many times as they want.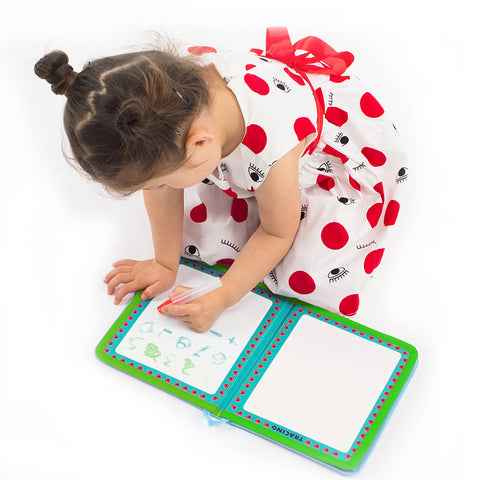 【Safe Material】
This set is environmental & child-friendly.
Made in premium material with thickening cardboard and toxic-free, safe for little one to play with.
Convenient to carry to anywhere you want.
【How to Use】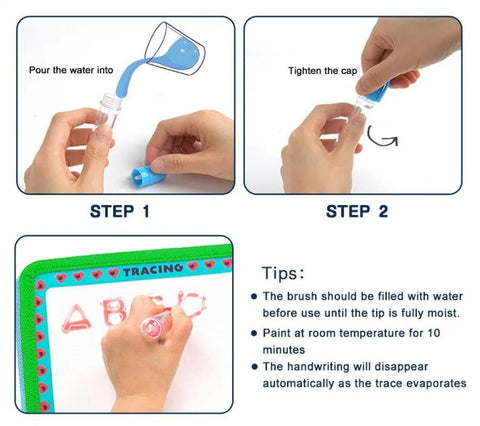 【Features】

1 Water Doodle Book with 6 pages inside
1 Drawing pen refillable with normal water
Suitable Age: 3 Years Above
 Weight: 310g
 Product Dimensions: 19 x 23.5 cm
Authoritative international testing and certification